The pound has dropped to its lowest point for more than three months following reports that Theresa May is heading for a "hard Brexit".
Sterling fell to below $1.20 on Monday – its lowest point since October's "flash crash".
The pound also fell to a two-month low against the euro, trading at around €1.13 on Asian markets - falling by more than 1%.
The slump comes ahead of the Prime Minister's announcement on Tuesday regarding her approach to Brexit negotiations. 
A number of Sunday newspapers reported that the British leader was heading towards a departure from the single market.
The Sunday Telegraph reports that May will say in a keynote speech on Tuesday that the UK should make a clean break from the EU - taking Britain outside the single market and Customs Union, and therefore able to fully control immigration.
Early reactions from the markets suggested traders were worried by the news.
The Tory leader has shied away from the term 'hard Brexit'.
Sterling fell markedly after her speech at the Conservative Party conference in October when the term 'hard Brexit' started to gain currency.
"Early indications suggest single market access is unlikely to be retained - a headline which could send GBP sharply lower," says Viraj Patel at ING in London, according to Pound Sterling Live.
"Hard-Brexit fears plus weaker UK data points to a test of the 1.20 level."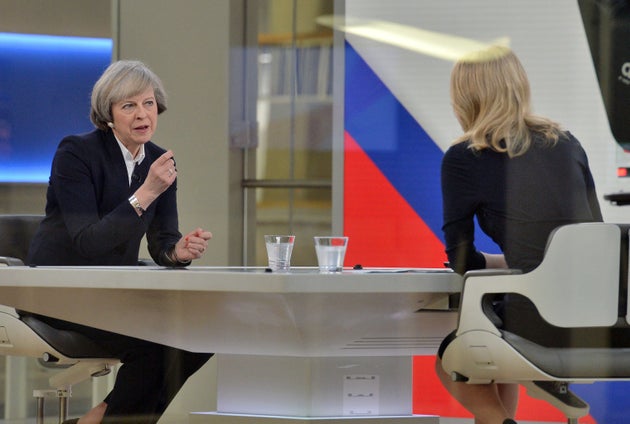 May is expected to say that while people may have had different views about the EU referendum, many more share a common view of the kind of Britain they want to build in the future.
And in setting out the Government's plan for the Brexit negotiations, the Prime Minister will highlight the importance of building on common goals – such as protecting and enhancing workers' rights -  and focusing on a positive vision of Britain outside the EU.
Britain should be prepared to leave the customs union to secure free trade around the world;

That the UK should have full control of its borders even if that means ending single market membership;

And that Britain no longer be bound by European Court of Justice rulings - despite previous claims to the contrary.
While a clean break from the EU risks making trade with the bloc more costly, and risks a City exodus, staying in the customs union would prevent the UK from lining up free-trade deals with countries outside the EU such as the US and China.
Meanwhile, Chancellor Philip Hammond has suggested Britain could become a corporate "tax haven" if the EU blocks access to the single market.
Hammond told the German newspaper Welt am Sonntag that the UK would consider abandoning European-style taxation and regulation systems to "become something different".
SUBSCRIBE TO & FOLLOW UK DAILY BRIEF