A pair of students claim to have tricked experts into believing a pineapple was art after they left the fruit at a gallery in Scotland. 
Robert Gordon University undergraduate Ruairi Gray and his friend Lloyd Jack reportedly left a £1 pineapple at the uni's Look Again exhibition in the hopes of pranking visitors. 
But the duo said they were "shocked" when they returned to the gallery days later and found it had been placed in a glass display case.  
Business information technology student Gray told MailOnline: "I saw an empty art display stand and decided to see how long it would stay there for or if people would believe it was art.
"I came in later and it had been put in a glass case - it's the funniest thing that has happened all year," the 22-year-old added. 
He joked: "Art is never something I had considered but I'm hoping for an honorary degree now."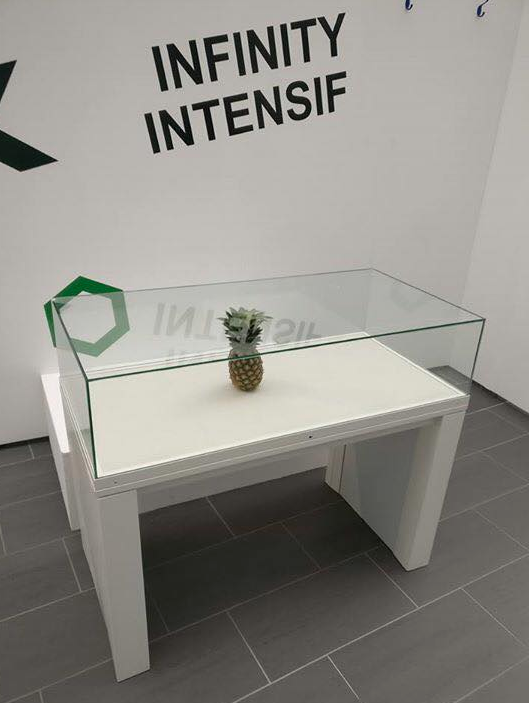 The prank has gone viral, with more 1,000 people sharing the photos and almost 4,000 liking Lloyd's tweet. 
"Turner Prize nominee?" one social media user joked. 
But it is still a mystery who put the pineapple into a display case.
Cultural assistant Natalie Kerr, who organised the Look Again display, told the Press and Journal: "We were moving the exhibition, and came back after 10 minutes and it was in this glass case."  
Kerr, who says she is allergic to the fruit, continued: "It's a bit of a mystery – the glass is pretty heavy, and would need two or three people to move it, we've got no idea who did it.
"But it's still there now - we decided to keep it because it's keeping with the playful spirit of this commission."  
SUBSCRIBE TO & FOLLOW UK DAILY BRIEF