Creating a place to turn the lives of ex-drug addicts and prisoners seems like an unlikely space to find a breeding ground for healing the wounds left by events such as Brexit - but according to Russell Brand that's exactly what could be happening here.
Thanks to the Rehabilitation of Addicted Prisoners trust (RAPt), of which Brand is a patron, these people have been able to successfully recover from addiction, get back into employment (with some even starting their own businesses) and become productive members of society.
RAPt is launching a range of services to help with this, including grants for budding entrepreneurs, mentoring and apprenticeships.
So what could this have to do with healing wider divisions we saw exposed at their ugliest earlier last year?
Talking to The Huffington Post UK, Brand explains something as "simple and modest as this" can unite people because it demonstrates that humans have potential, can build community and have the ability to connect with each other.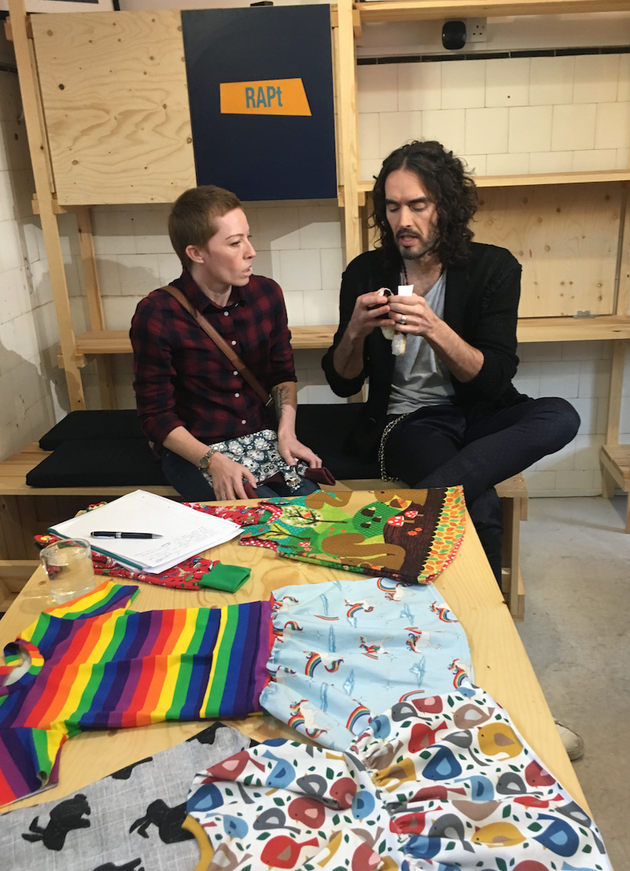 He said: "What we're seeing with Brexit and Trump is merely the manifestation of something that was previously concealed.
"And the antidote to this is community and finding out, discovering and demonstrating that we have a great deal more in common than we do in distinction and opposition,
"We've all got the same objectives, we're all going to end up in the same place, we all came in the same way, we're all going out the same way. We have to look for ways to form affiliation and function together.
"Something as simple and as modest as this, demonstrates that human beings have potential and when human being connect with one another and have purpose, they can live differently."
This is something RAPt's chief executive, Mike Trace, echoes.
He explained that graduates from RAPt programmes, which involve rehabilitation and education, are very much a community - and that this should be encouraging to wider society when the political climate makes people feel divided.
He told HuffPost UK: "We absolutely believe that whether it's particularly bad now or is getting worse, whenever there is a disillusion in the sort of elite or remote power, what we should all fall back on is the fact that people are doing it for themselves. Good people are helping other people.
"Largely we talk about that community spirit in geographical terms or an estate or village but in recovery networks we're replicating that among communities of like-minded people, all of whom have had their struggles, all of whom understand about overcoming those struggles and they all support each other in whatever they're trying to do in life. It's the same sort of community spirit you'd have in your street or village but among people who are geographically more spread out."
RAPt helps people with drug and alcohol addictions, both in prison and in the community, through its abstinence-based rehabilitation programmes. 
Their employment services come into play to support ex-addicts and ex-offenders when they are looking for work - or even have their own idea for a business.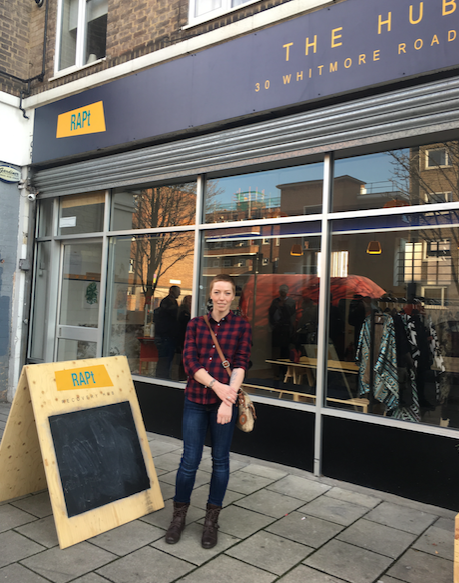 One RAPt graduate who was given a grant by the charity to develop her own business was Lacie McKenna.
Attending the event with her husband - who she met at a RAPt graduate event - and her 10-month-old son Clayton, she explains how the charity changed her life.
While serving a life sentence in HMP Send, she completed a RAPt programme to recover from drug and alcohol addiction. After her release in 2014 she went on find stable work and continued to receive support from the charity.
After posting pictures of a few home-made outfits she had made for Clayton, people started sending in orders. But as demand grew for organic cloth, she was unable to afford to invest any more into the business, which she dubbed Clayton's Cloth. 
McKenna applied to RAPt for a grant and, after going through a strict approval process, was finally able to expand.
She told HuffPost UK: "It meant a lot because my mental health was suffering a lot and this has completely dragged me back out of it.
"I have my days but I'm now busy all the time making stuff. I love to look at my son and know that I provide for him, am being independent and can help others.
"I was literally waiting to die when I was at my lowest. That was my life. I didn't even know there was a way out. My life was walking the streets, trying to get money, doing stuff that no woman would ever think she would have to do. To think where my life is now from where it was is unbelievable."
She added: "RAPt have been there on and off throughout, so they're there if you need them for any support and now and then they'll call on me for talks, which is great. I love to give something back because it's not all about just getting what you want and then getting out the door. It's about helping other people as well. I'll always do that."
Michelle Kirsch, a former addict who now works at the Trew Era cafe through RAPt, also loves the way she is able to help her community and connect with people.
In between making soup for hungry customers, she told HuffPost UK: "By far the part of this job is a sense of a community. People come in and I'll be able to say 'the regular?'. Some people are also quite lonely, you realise that perhaps the only conversation they've had all day."
McKenna admitted that she has considered the possibility that potential customers might be wary of her because of her past but that she hoped that they would be able to see how she has turned her life around.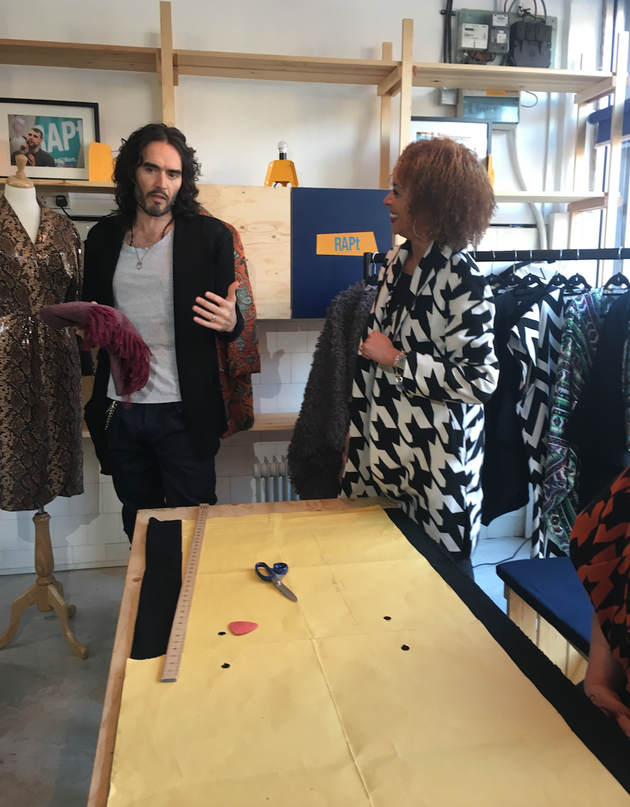 She said: "I had the thought about my business becoming public that some people might think 'oh my God, she's an ex-drug addict, do I really want to buy her clothes?'.
"Away from drugs and alcohol, I'm a really nice person. I wouldn't do any of the stuff that I did in my addiction but drugs take you to a dark and desperate place and you will literally do anything to get you out of those feelings.
"Of course there's a stereotype but I like to think that anyone worth knowing about or worth talking to but understand that people can change."
Employment has been shown to reduce the probability of reoffending by up to 50%, as well as helping former addicts to stay drink and drug-free. Trace explained that the stories of people like McKenna, who have successfully maintained their recovery, as well as going on to improve their employability, help to dispel stereotypes about addicts and offenders. 
He said: "Most of the jobs are with mainstream employers and they need a lot of convincing that somebody with not a very long employment record and a very long criminal record can be a reliable and productive employee.
"So convincing them that the recovered ex-prisoners are a different kettle of fish is what we put a lot of effort into doing. There are a lot of barriers, a lot of prejudice but also quite a lot of logical questions. If somebody spent the first 10 years of their adult life thieving, how can we can convince an employer they're not going to continue thieving in their next job?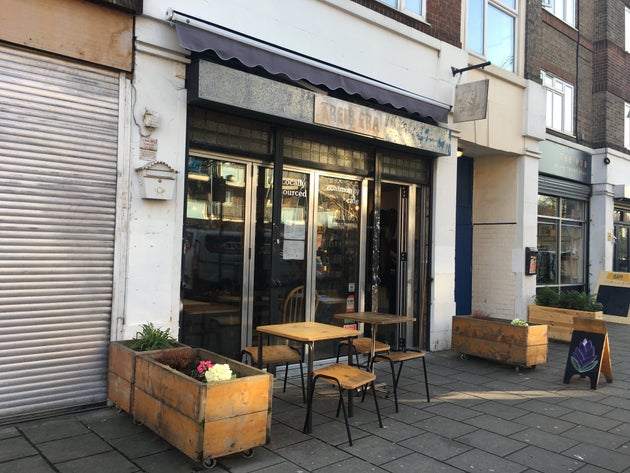 "These are valid questions but we aim to prove to people that these if individuals are invested in and trusted in, you get great rewards."
He added: "If they are committing to change in their lifestyle then we ought put our faith in seeing their potential. We are calling on all employers to put faith in them when they make those changes.
"We've got about 350 staff ourselves and more than a third of those are ex-offenders and we've had a very good experience with them. They're reliable and productive employees and we place hundreds per year with other employers with very good retention and success rates."
Brand told HuffPost UK that seeing the encouraging example that people like McKenna have set can help to break down stereotypes.
He said: "There are a lot of stereotypes associated with addiction because of problems that are due to the illegal nature of drugs. If something is illegal it's, by virtue of that fact, immoral, bad, negative, criminal – these are not positive words are they?
"So I suppose what it can do is that people can have more and more experiences of people with addiction issues that are positive. Seeing people turning their lives around, starting and supporting families, being involved in business and having a life that's no longer defined by the disease of addiction." 
SUBSCRIBE TO & FOLLOW UK DAILY BRIEF