Labour's London mayoral candidate Sadiq Khan has produced a political first in releasing an entire album as part of his electoral campaign.
The LP features several songs focused on his biggest policy points: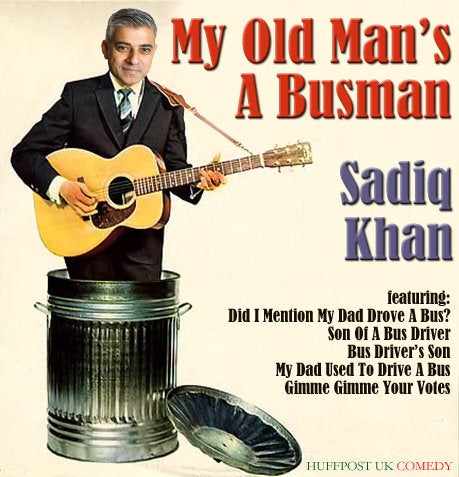 Because, in case you didn't know, Sadiq's father was a bus driver. But it's not like he ever talks about it...
SUBSCRIBE AND FOLLOW
Get top stories and blog posts emailed to me each day. Newsletters may offer personalized content or advertisements.
Learn more