First things first - this article includes some major details about what happened in Sunday (1 January) night's 'Sherlock', so if you haven't seen it, look away now.
The series opener didn't disappoint, but one particular twist left fans stunned.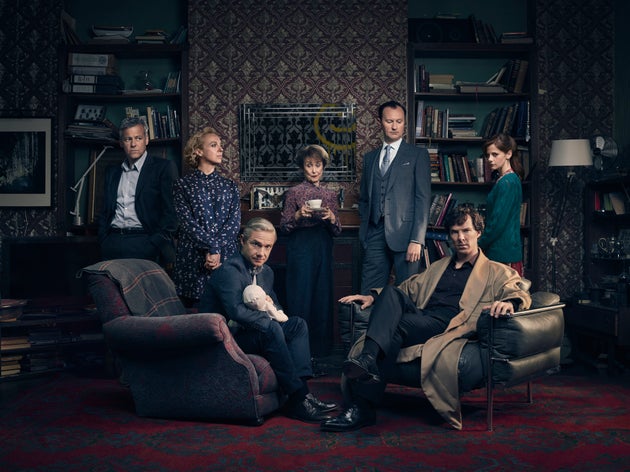 The episode saw Amanda Abbington's character Mary Watson killed off, when she jumped in front of Sherlock Holmes, taking a bullet for him.
The series four opener began with Mary and John welcoming a daughter, Rosamund, and the couple began settling into a new dynamic with their baby and Sherlock.
At the end though, with Mary laying dead in his arms, John turned on his companion, furiously reminding him of the vow he took to protect Mary.
Back in July, when filming wrapped, Amanda hinted that she may be leaving the drama, sharing a picture of her final call sheet with the caption "That's a golden wrap on Mary", referring to the traditional farewell made to actors leaving a show.
'Sherlock' continues on Sunday 8 January on BBC1. Catch up with the latest episode here.
The Best Sherlock Holmes Of All Time
SUBSCRIBE TO & FOLLOW UK ENTERTAINMENT