One of the several criticisms laid at the finale of 'Sherlock' Series 4 this weekend, was the writers' treatment of Molly, the gifted pathologist nursing a longtime undeclared affection for the super-sleuth.
During 'The Final Problem', viewers watched as Sherlock faced a series of sadistic ethical challenges posed to him by his errant sister Eurus, problems he had to solve, tasks he had to complete, if he were to save - apparently - a passenger plane from crashing.
One of the puzzlers Sherlock had to sort out - how to persuade his longtime admirer Molly to say the words 'I love you' - which he managed, even as it palpably upset her.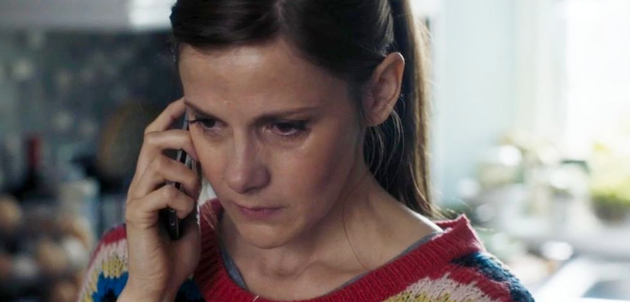 "She gets over it! Surely at a certain point you have to figure out that after Sherlock escapes tells her, 'I'm really sorry about that, it was a code, I thought your flat was about to blow up.' And she says, 'Oh well that's okay then, you bastard.'
"And then they go back to normal, that's what people do… she forgives him, of course."
Steven went on to explain that Sherlock was clearly distressed by the encounter, seen smashing up a coffin in his angst.
"The question is: Did Sherlock survive that scene? She probably had a drink and went and shagged someone, I dunno. Molly was fine."
Not everyone is convinced, though, least of all the actress who plays Molly, Louise Brealey, and she took to Twitter yesterday to say so.
First, she defended Molly for loving Sherlock from afar for such a long time:
Then, she made it clear she didn't agree with Mr Moffat that Molly would get over it any time soon:
Steven Moffat added that the scene had originally been conceived very differently, saying: 
"Molly was actually trapped inside the coffin and they had to solve a puzzle to get her out. But while it was a clever puzzle and we liked it, we were the only ones who liked it.
The Best Sherlock Holmes Of All Time
SUBSCRIBE TO & FOLLOW UK ENTERTAINMENT