Although there is no doubt that smoke alarms help to save lives, a study has shown that domestic smoke alarms fail to wake up 80% of sleeping children.
Research is increasingly showing that children, and particularly boys, are not disturbed by the sound.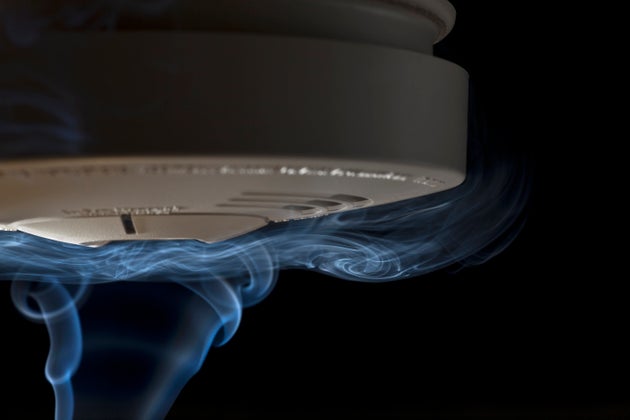 Dave Coss, watch manager at Derbyshire Fire and Rescue Service, said that one of the most striking aspects of the case was that despite toxicology reports showing the children were not incapacitated at the time, all six of them failed to leave their beds when the alarms were going off.
And as a result, they were tragically killed by the house fire.
This finding lead investigators to conduct 204 tests on 34 children (20 girls and 14 boys) to see whether perhaps children responded differently to adults upon hearing the warning.
Of all the children tested, 27 of them repeatedly slept through smoke detector alarms in every single one of the tests, and only seven of the children woke at least once. 
Not only that, but all of the children who woke up were female. None of the boys woke up even once.
As a result, the team has developed a new 'child-friendly' alarm with a lower pitch of 520Hz (compared to the standard 3,000Hz) and a woman's voice, which repeatedly says: "Wake up, the house is on fire".
They are now looking for 500 families, with children, to test the new alarm. 
Any families interested in taking part in the study should visit this website for more information. 
SUBSCRIBE TO & FOLLOW UK PARENTS