We might have just stumbled across the most-coveted wedding shoes in the UK (and prepare to want them even if you've no plans to get hitched).
British footwear and accessories designer Sophia Webster revealed that her 'Coco Crystal' pumps "sell out every single time" she restocks them.
The £395 stilettos are made from ice blue satin, finished with a crystal bead heel, and have a secret message on the sole - reading 'Wifey for Lifey'.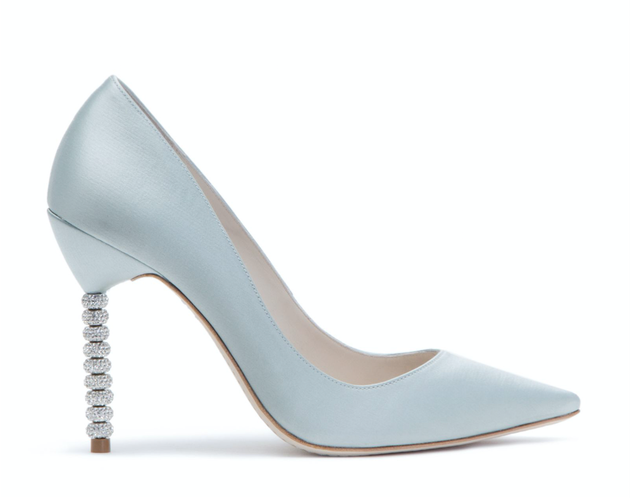 The insider info comes from a new interview with The Telegraph, where Webster shared she is in the process of expanding her bridal collection.
She also spoke about her goal of making the brand's London store a "real bridal destination" where brides-to-be can pick out their perfect pair.
"We have a dedicated bridal area and then some exclusives," she said of her Mount Street boutique.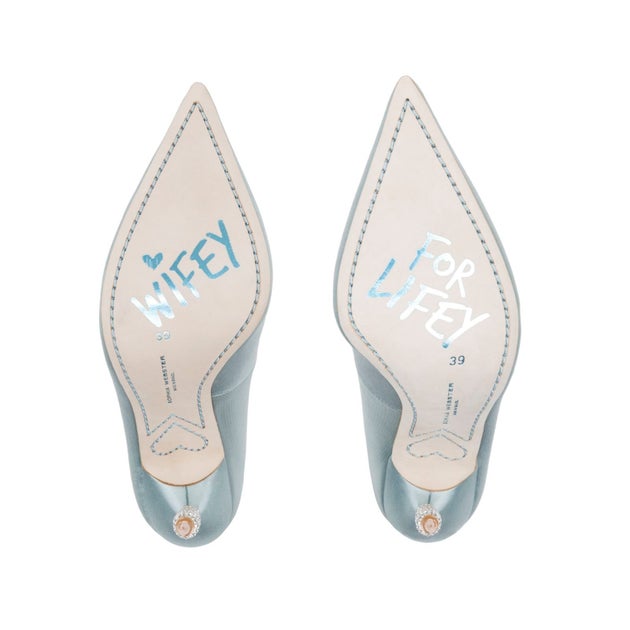 Speaking about her first bridal range on its release last year Webster said the styles were originally inspired by what she would want to wear to her own wedding.
"As the collection was being brought to life I imagined all sorts of women slipping into the shoes and feeling like queens for that special day," she said.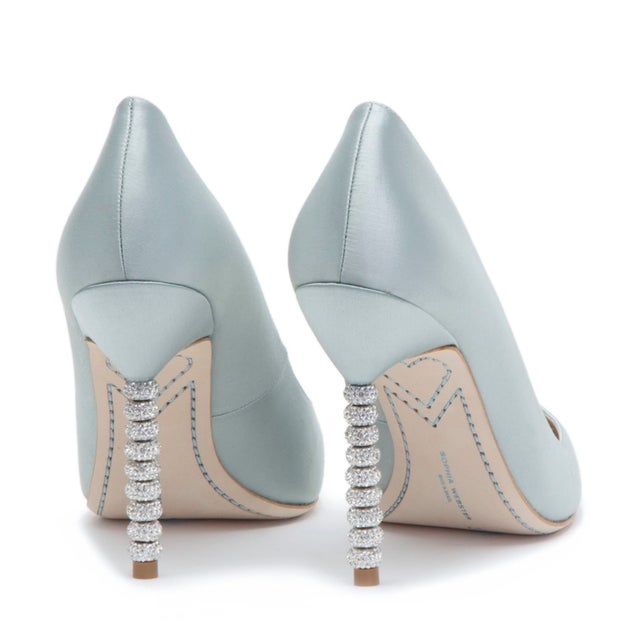 Want to get your hands (or feet) on the Coco Crystal shoes? Act quick, as they're still available in some sizes at sophiawebster.com.
If yours is sold out, or you want some more footwear inspo, check out the whole Sophia Webster Bridal campaign and collection in our gallery below:
Sophia Webster Bridal Collection
SUBSCRIBE AND FOLLOW
Get top stories and blog posts emailed to me each day. Newsletters may offer personalized content or advertisements.
Learn more