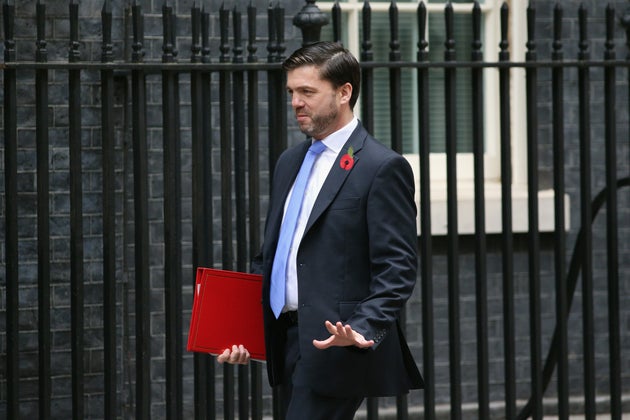 The Work and Pension Secretary Stephen Crabb said on Saturday the cuts to disability benefits over which his predecessor resigned will "not be going ahead."
Speaking to Radio Pembrokeshire in his local constituency, Crabb said: "We're not going to be going ahead with these cuts to disability benefits that were proposed on budget day."
I was very clear when I discussed the offer of the job this morning we were not going to go ahead with the cuts that were proposed.

Stephen Crabb
"The prime minister has confirmed that himself," added the former Wales secretary. "I was very clear when I discussed the offer of the job this morning we were not going to go ahead with the cuts that were proposed."
Crabb was appointed on Saturday morning following Friday's resignation of Iain Duncan Smith, who quit with a scathing letter directed at Chancellor George Osborne and his proposed £4 billion cuts to Personal Independence Payments.
"We still do need to make difficult challenging decisions about how we manage our finances," Crabb said, "but we're clear that the disability cuts, the personal independence payments, we won't be taking those forward."
SUBSCRIBE AND FOLLOW
Get top stories and blog posts emailed to me each day. Newsletters may offer personalized content or advertisements.
Learn more