The 'This Morning' presenter is one of 15 celebrities currently gearing up to hit the dance floor, but if newly-released odds are anything to go by, we probably shouldn't get too used to seeing her.
Flicking through a newspaper on Tuesday's (22 August) 'This Morning', he commented: "This is the odds, darling, for who's going to win 'Strictly'... you're the… you're the least favourite. But see, that could get the sympathy vote."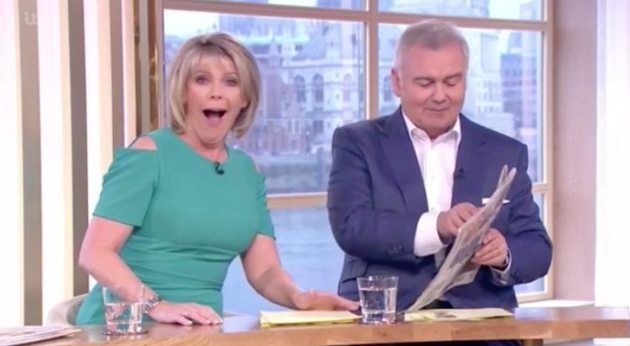 An optimistic Ruth then declared that she could "only go up" from that, with Eamonn then making fun of her a little more, adding: "Darling you're up there doing it for the oldies, all the women who are seen to be on the scrapheap, women for whom there is no more use for in life, women who wake up in the morning and think 'what is the point of going on?'
"You're there for those women, hot routines instead of hot flushes from here on in..."
Later in the show, Eamonn admitted that Ruth finishing early in the competition wouldn't be the end of the world, as he could focus properly on the football season, with Ruth hitting back: "No way, I'm in it to win it!"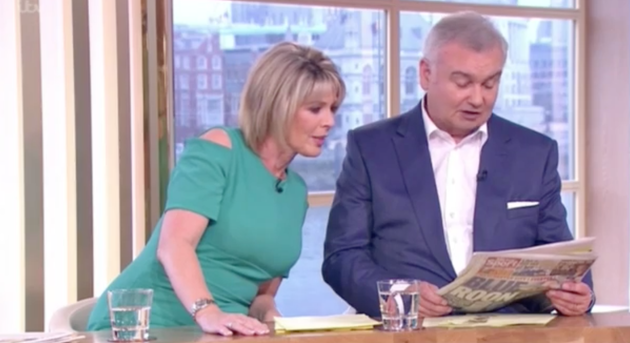 'This Morning' airs weekdays from 10.30am, while 'Strictly' will return to our screens in the autumn.
SUBSCRIBE TO & FOLLOW UK ENTERTAINMENT