A student has created a striking photo project to show that while anxiety may be invisible to the naked eye, it does impact thousands of people worldwide.
Jasmine Kate Blanchard, 19, photographed the images of model Emily Terrett to raise awareness of what it's like to live with the mental health condition. 
"As someone who has dealt with anxiety myself and also knowing many people who have also dealt with it, I wanted to bring this subject into the light and show people that even though you can't necessarily see it, it is there," Blanchard told The Huffington Post UK. 
"I would like everyone to know that anxiety is not uncommon, nor is it such a scary thing."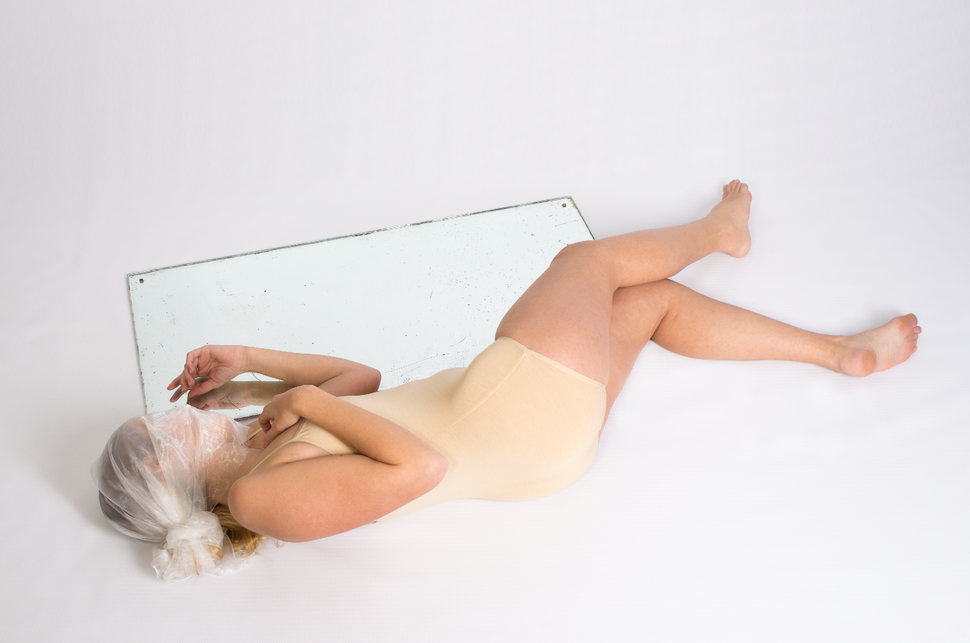 Some of the strongest photos show Terrett with a plastic bag over her head - which has been employed to show how the condition can feel suffocating and restrictive.
Blanchard said when she first experienced anxiety around the age of 15, it left her feeling like her airways were restricted. 
"At first I wasn't quite sure what the feelings were," she said.
"For me, those feelings mainly include heart palpitations, feelings of panic and worry, a tight chest and throat.  
"After a while of hearing about anxiety through family, friends and also online, it clicked what those feelings were."
According to the mental health charity Mind, anxiety is one of the most common mental health conditions. Almost five percent (4.7 in every 100) people suffer from anxiety in England, while one in 10 (9.7%) people suffer from mixed anxiety and depression. 
Blanchard, who's a second year student at the University of Gloucestershire, wanted to show the many ways anxiety can manifest itself. 
"Everyone experiences anxiety differently and I wanted to show the variety of symptoms and feelings through my photographs in a more positive light," she said.
"If you have feelings or symptoms of anxiety, you are not alone. 
"I would love people to begin to understand what having anxiety can be like. I also want to raise awareness for mental health, making it less of a taboo subject." 
Useful websites and helplines:
Mind, open Monday to Friday, 9am-6pm on 0300 123 3393
Samaritans offers a listening service which is open 24 hours a day, on 116 123 (UK and ROI - this number is FREE to call and will not appear on your phone bill.)
Get Connected is a free advice service for people under 25. Call 0808 808 4994 or email: help@getconnected.org.uk