Susan Boyle has been the victim of abuse by a gang near her home in Scotland, it has been reported.
According to The Mirror, the 'I Dreamed A Dream' singer - who has Asperger's syndrome - has regularly been hounded by around 15 local youths, who have followed her, shouting insulting names at her as well as using other intimidating tactics.
In addition to verbal abuse, one witness described seeing a bus Susan was on pelted with stones by the gang, who later threw a lit piece of paper at her.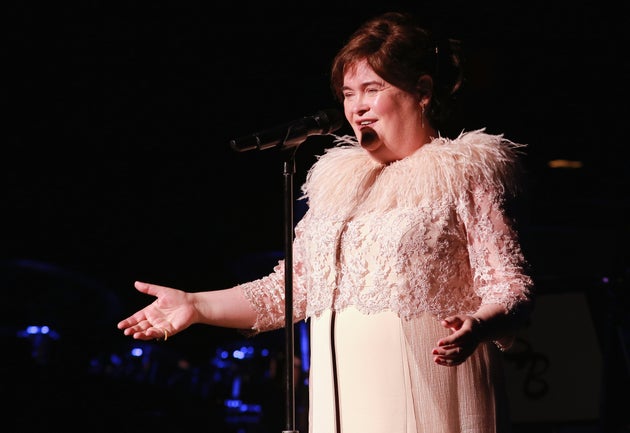 On another incident, the gang followed Susan to a local shopping centre, where they called names to her from the entrance, with a spokesperson for the 'Britain's Got Talent' star claiming they were considering calling the police, in the hope that would bring the abuse to a halt.
Despite the fame and success that she has achieved since appearing on 'Britain's Got Talent' eight years ago, Susan has chosen to stay living in the same home she always has, in Blackburn, near Glasgow.
Last year, she signed a fresh recording contract with Simon Cowell's Syco records, amid releasing her seventh top 40 album, 'A Wonderful World', which featured covers of songs by artists as varied as Madonna, Elvis Presley and Robbie Williams, as well as a duet with Michael Bolton.
14 Reality Stars Who Made The Most Out Of Finishing In Second Place
SUBSCRIBE TO & FOLLOW UK ENTERTAINMENT