They say you shouldn't ask a question you don't want to hear the answer to, and that was something Piers Morgan found out for himself on Tuesday's (11 July) 'Good Morning Britain'. 
As Susanna and Piers trailed his appearance at the top of 'GMB', a jealous Piers was keen to find out if he was Susanna's favourite ever co-presenter.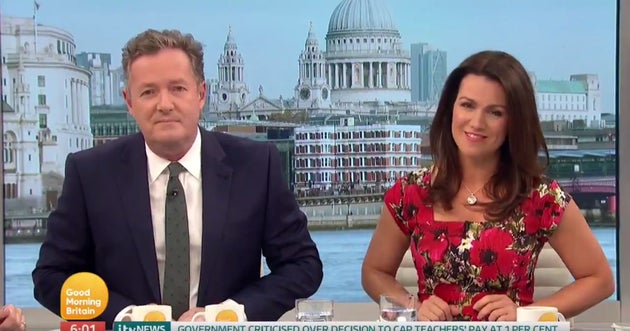 After joking about his youth in comparison to Bill, Piers turned to Susanna and asked: "Do you prefer Bill Turnbull to me?"
Whithout hesitation, she replied: "Yeah, I do actually."
As the crew erupted into laughter, a wounded Piers commented: "OK, well this is going to be a long morning, isn't it. That's made that clear. 
An awkward silence ensued, as the pair's co-star Charlotte Hawkins remarked: "For me, it's like being the child of divorced parents every morning."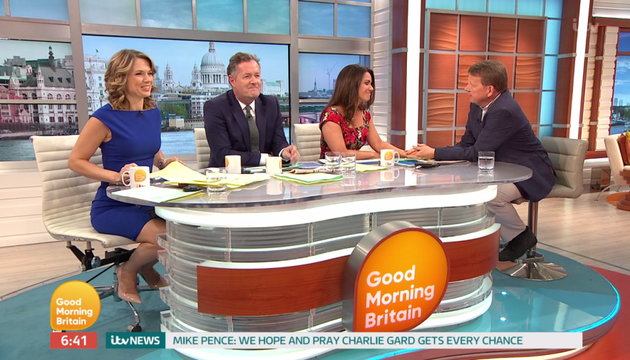 When Bill eventually joined the bickering pair in the studio, he and Susanna put on a loved-up display to make Piers jealous. 
As the pair held hands across the desk, Susanna told Bill: "It's so lovely to see you, I'm so glad you're here."
"I've missed you," Bill said. 
"I've missed you too, I'm slightly emotional," Susanna responded.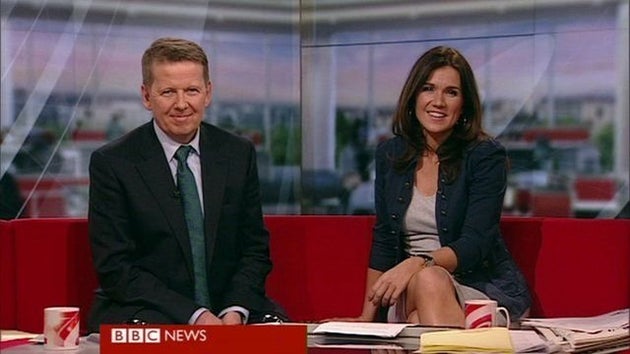 Piers's jealousy was raging back then too, and he stormed onto set during a link Bill and Susanna were presenting together. 
'Good Morning Britain' airs weekdays at 6am on ITV. 
Good Morning Britain's Highs And Lows
SUBSCRIBE TO & FOLLOW UK ENTERTAINMENT