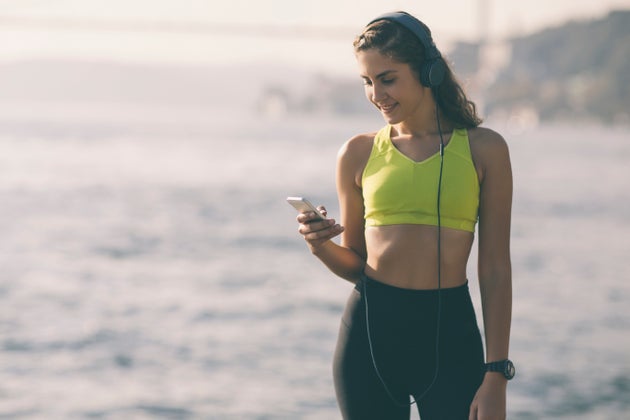 Exercising is hard. Motivating yourself to go on that run or get to the gym - and leaving behind the comfort of your sofa with your pet pooch and packet of Mcvities - is not easy for anyone to do.
The good news is that the plethora of fitness apps available to us now means there are lots of incentives just a tap or two away, to take our workouts from drab to fab.
We're talking about fleeing zombies in our local park. Or streaming videos from the top PTs straight to our tablets. The best thing about fitness apps is they can be customised and personalised to what our bodies need and what we want to be focusing on. And many are free to download initially.
Of course, the best way to maximise your workouts is to take care of your body, inside and out, before hitting the gym (or barre class. Or yoga studio). 
Which means prioritising your nutrition.
"To get the most out of each workout, have a good carb and protein-based meal to fuel your workout around an hour beforehand," explains Joel Dyer of E-Pulsive, which offers personal training centred around electrical muscle stimulation (EMS) in London.
"Try and avoid foods that bloat you, for instance white pasta and bread; go for wholemeal options instead. Post-training, for recovery, have another carb and protein-based meal within the hour of your training session finishing. Keep hydrated throughout the day and during your workout especially - you should be aiming to drink on average three to four litres of water a day."
Now that you know how to fuel your body, let's find some fuel for your smartphone: these awesome apps will take your workout to the next level, providing incentives, motivation and - dare we say it - fun.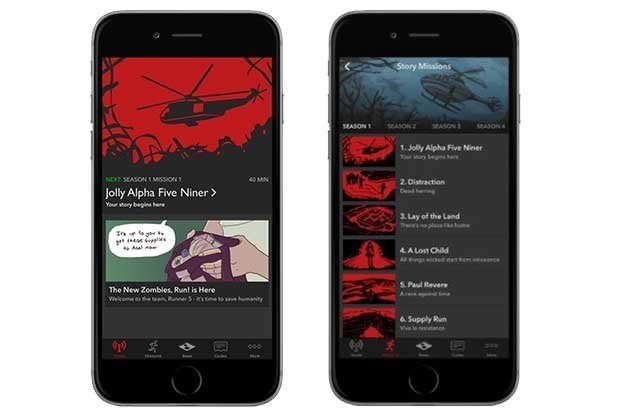 Don't think you can run very fast? You'd be surprised how quickly you're suddenly sprinting once you realise you're being encircled by zombies! A must for taking anyone's running to the next level, this gamified app works on treadmills or outdoor runs and lets you become the hero of your own Walking Dead-style scenario - all while getting your daily cardio fix - with missions to undertake for 5k, 10k and 20k races. 
You can push your body as far as you want, but you need to make sure you're in the right head space if you want to maximise your training. Calm is one of the leading meditation apps, with guided sessions of varying length to help you relax, sleep, calm anxiety - and even de-stress on your way to work (or workout) each day. Soothing sounds and scenes (beaches, rain, etc.) help you visualise your peaceful mental state... and powerful new muscles.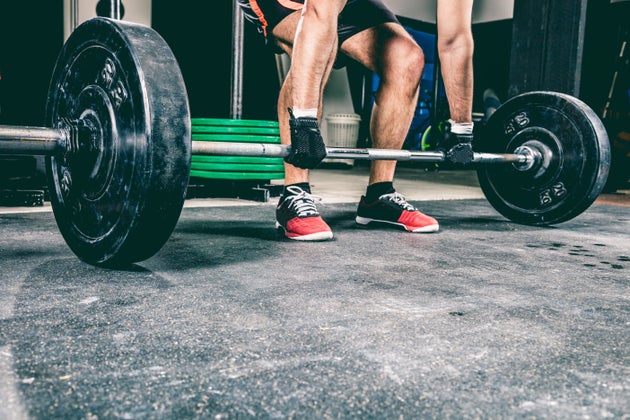 E-Pulsive's Joel Dyer recommends the website Bodybuilding.com and its associated apps for its "variety of exercises, fitness programmes and good demonstration of each movement." BodySpace puts a personal trainer in the palm of your hand, letting you pick and choose training programmes and workouts, track your workout stats and even shop Bodybuilding.com's online supplement store if you're looking to take your workout to the next level. 
London-based personal trainer Amélie Khellaf, who runs AMK Training, highly recommends the FitFusion app for maximising your exercise regime.
"It's essentially the fitness Netflix; you pay a small monthly subscription and stream as many videos as you want," she says.
"The library is huge and has dozens of workouts from which you can choose depending on your goals, fitness level and mood on the day. It's perfect for home or gym-based training."
Fans of TV's The Biggest Loser will appreciate that Jillian Michaels is your bootcamp trainer. You can also do Pilates with Cassey Ho, yoga with Tara Stiles, HIIT with Zuzka Light, and more.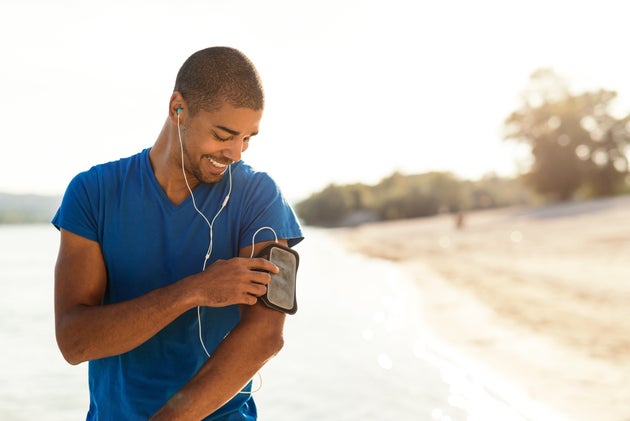 Science has shown that listening to music can help boost your workouts - and also works to distract athletes from their own discomfort (or that of the gym buffs around them). RockMyRun offers DJ-ready tunes and curated playlists to help optimise your next run or gym session, and, according to app developers, it's been proven to increase motivation by 35%. Let the music sync to your own body's rhythms as you enjoy the workout.
This virtual body coach app prides itself on being accessible and straightforward, with beautiful videos and a community-based spirit, where friends cheer you on as you reach your fitness goals. It also helps you stay focused on your goal of the moment by choosing from one of the diverse workout plans, which include yoga, HIIT, barre and weightlifting.
SUBSCRIBE TO & FOLLOW UK LIFESTYLE