The backbone of Jeremy Corbyn's campaign was undoubtedly the 90 rallies he held in seats across the country, whipping up crowds of enthused supporters.
While even his most fierce critics conceded it was evidence the Labour leader had injected a new energy into left politics, sceptics were united in one common argument: Rallies in front of large crowds of people who already support you do not necessarily translate to votes in a general election.
But in locations across the country, from some that looked unwinnable to key marginals and Tory targets - as well as safe seats - Labour MPs were unexpectedly elected or dramatically increased their majority and vote share. 
In Peterborough, where Corbyn held an early campaign stop and Brexit speech, Labour made a shock gain, with Fiona Onasanya beating Tory MP Stewart Jackson by 607 votes.
It was a seat held by the Conservatives since 2005 and one in which even party insiders didn't think they were in with a chance.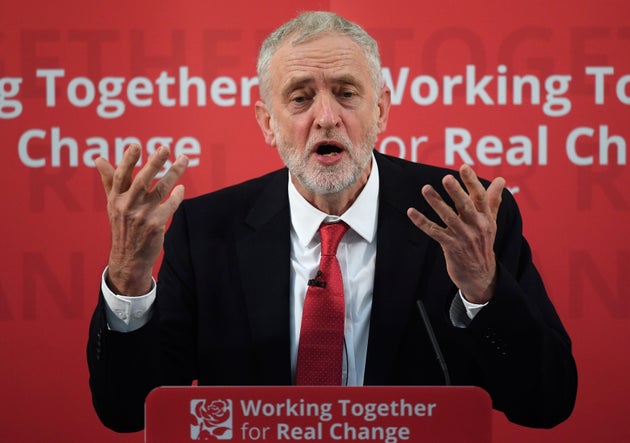 UKIP's decision not to field a candidate in 2017, after the party came third two years ago, saw a split in its support between the two main parties which ultimately fell in Labour's favour.
More than 500 people assembled with little more than an hour's notice to watch Corbyn deliver a speech in Leamington Spa in May.  Polling day threw up a similar outcome there, with Labour's candidate narrowly and unexpectedly ousting the incumbent Tory, who took the seat in 2010.
In north east Wales, Theresa May was hopeful of taking Wrexham - red since 1935 - making two visits to the town during her campaign and even launching her Welsh manifesto there - while Corbyn celebrity supporter Steve Coogan hit the campaign trail for Labour.
Corbyn himself also visited the region, holding one of his six eve of poll rallies in Colwyn Bay, about 40 miles away.
The Prime Minister's efforts proved futile, with Labour's Ian Lucas increasing his majority (albeit by a single vote), despite early predictions by pollsters that the seat could go blue.
Election night saw similar patterns in nearby constituencies Alyn and Deeside and Delyn, where both sitting Labour MPs built on their majorities.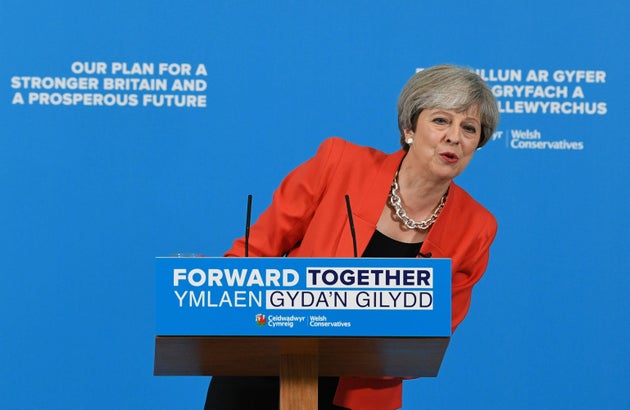 The key marginal seat of Wirral West, which Labour seized from Esther McVey in 2015, was widely expected to turn blue again this time around. 
Candidate Margaret Greenwood played host to one of Corbyn's largest rallies, held on the beach at West Kirby, before the Labour leader appeared in front of music festival crowds at Prenton Park, home of Tranmere Rovers FC.
Greenwood defied the odds to increase her slender 400-vote majority to a solid 5,000 - an increase in vote share of more than 9%.
Corbyn did not visit neighbouring Wirral South, but Progress chair Alison McGovern also bolstered her majority by 3,000 and increased her share of the vote by 9%.
On the final day of campaigning, Corbyn held large-scale events in Glasgow Central, Halton, Clwyd West, Watford, Harrow and his home turf, Islington.
The Labour vote increased by 5.8% in Glasgow, gaining ground on the SNP; sitting MP Derek Twigg increased his share of the vote from 5 to 10% in Halton and although the Conservatives held on to Clwyd West, Labour increased its vote by 14%.
Despite predictions of gains by Corbyn in Harrow East and Watford) (where HuffPost UK-Edelman focus group participants told us they were planning on voting Tory), the Conservatives held power - but with sizeable Labour inroads of a 5% and 14% increase in vote share respectively.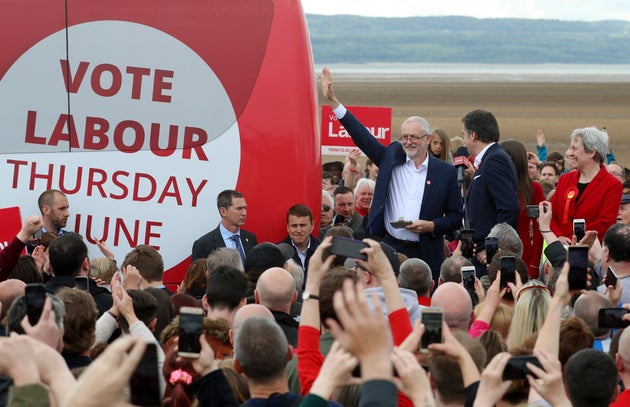 "This is the new mainstream," Corbyn told supporters at his final stop in London on Wednesday.
"The new centre ground. The place where people actually are.  The things they want, not what the establishment and their media mouthpieces say they should want."
Despite an increased turnout in young and first time voters, Labour are not in government and Theresa May will continue as Prime Minister, so whether that claim is entirely correct remains to be seen. 
But one thing is clear - there is most certainly a Corbyn effect.  To what degree it will change the face of politics in the long-term will be an interesting watch. 
SUBSCRIBE TO & FOLLOW UK POLITICS