The all-new ITV programme hasn't exactly been a total hit with fans - or indeed critics - and as of Monday (10 April), the comedian is in charge of proceedings.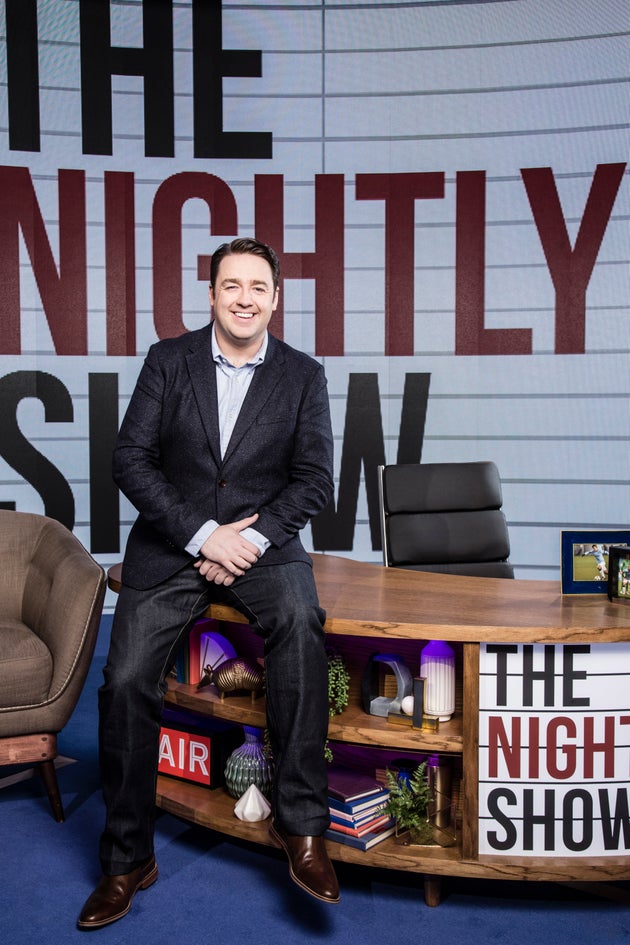 Speaking ahead of his time in the hot seat, Jason admitted the fact 'The Nightly Show' hasn't done very well is not a cause for concern.
Jason is the latest in a long line of 'The Nightly Show' hosts, and those who've gone before him have had varying degrees of success.
"ITV had a go at moving the news, and I think that's a positive thing, because to be honest, it seems daft to me that the two biggest terrestrial channels have the news on at exactly the same time," he said on 'The One Show'.
"I definitely think there's a place on British telly for a show of that nature but perhaps it hasn't been executed as well as it could have been."
'The Nightly Show' airs weeknights at 10pm on ITV. 
14 Stars Who Could Save 'The Nightly Show'
SUBSCRIBE TO & FOLLOW UK ENTERTAINMENT