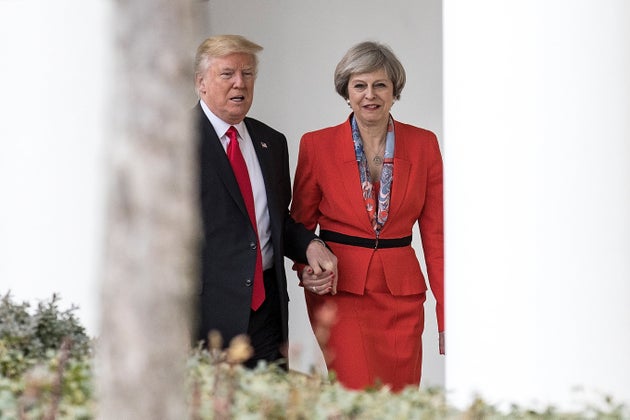 The Prime Minister reportedly told an audience of Conservative Party donors on Monday:
"Thank you very much for that wonderful reception.
"I don't think I have received such a big hand since I walked down the colonnade at the White House."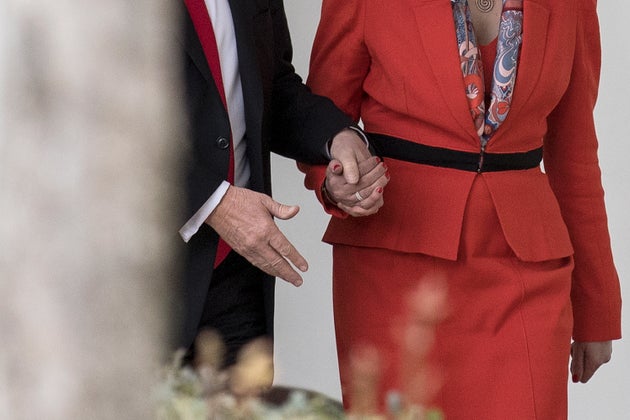 The size of Trump's hands became one of the 2016 presidential election's more bizarre water cooler moments.
During a GOP primary debate, Trump responded to then opponent Marco Rubio's mockery of his allegedly "small" hands by saying: "I have to say this, he hit my hands. Nobody has ever hit my hands.
"I've never heard of this one. Look at those hands. Are they small hands? And he referred to my hands if they're small, something else must be small.
"I guarantee you there's no problem. I guarantee you."
And May was criticised afterwards for appearing too eager to establish good relations with Trump amid his signing of an Executive Order cracking down on refugees and immigrants.
SUBSCRIBE TO & FOLLOW UK DAILY BRIEF