A three-year-old boy has survived three days in a remote Siberian forest.
Tserin Dopchut had only a bar of chocolate in his pocket as he wandered into the woodland in the Tuva Republic.
It is thought the little boy may have been in pursuit of a puppy and disappeared when his grandmother's back was turned, the Komsomolskaya Pravda reported.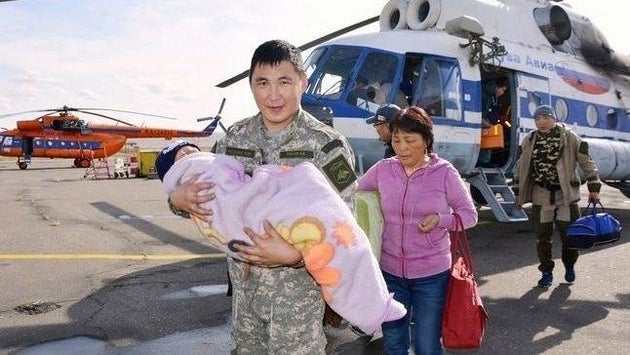 Upon discovering the little boy 72 hours later, one rescuer told the newspaper: "Once in the hands of a loved one, the first thing he asked was about his toy car. Then he said he had eaten all the chocolate in his pockets, then he relaxed and finally fell asleep."
Though little Tserin was showing signs of exhaustion and hypothermia, his survival alone has been deemed miraculous.
Regional emergencies chief Ayas Saryglar told the Siberian Times: "Of course the situation was very dangerous. The River Mynas is fast and cold. If a small child fell in, it would be certain death.
"There are wolves and bears in the forest. The bears are now fattening for winter.
"They can attack anything that moves. In addition, it is warm during the day, but at night there are frosts. If we consider that the kid disappeared during the day, he was not properly dressed – only a shirt and shoes, no coat."
SUBSCRIBE AND FOLLOW
Get top stories and blog posts emailed to me each day. Newsletters may offer personalized content or advertisements.
Learn more