A brave transgender teenager has filmed her gender confirmation surgery in an attempt to "demystify" the public about the operation.  
18-year-old Emmie Smith allowed National Geographic to create a "close-up and unflinching" video of the procedure. 
"It's not science fiction or mythology," Emmie told the magazine. "It's what happens to women just trying to be at peace with themselves and their bodies."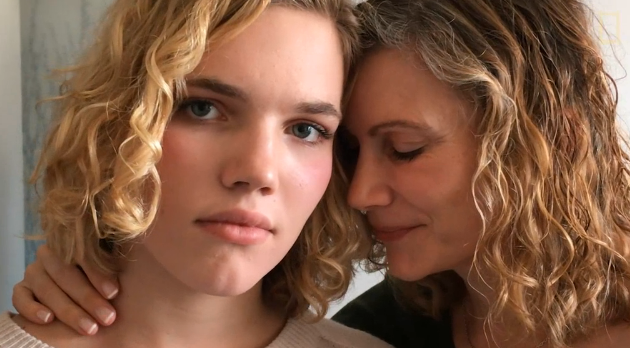 Emmie, who lives in Massachusetts, first came out as trans in a post on Facebook 18 months before her surgery. 
"Being closeted was one of the worst parts of my life. Being out, it's not so much a personal change, it's a social change," Emmie tells the camera. 
"The thing I really remember about coming out, was I was in a play. I went to rehearsal, and they were getting my pronouns right, they were using my name. 
"It was just a totally different world. It was incredible.
"If I was not out, I'm not sure I'd be alive right now," she adds.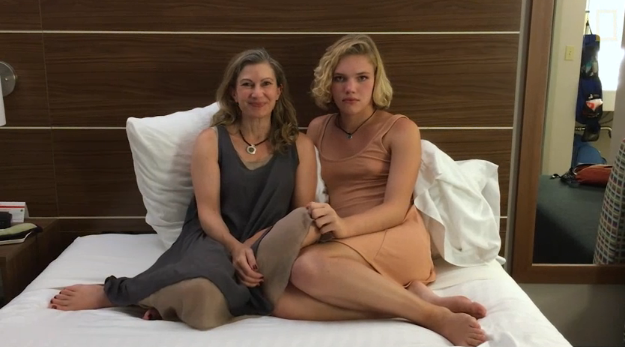 But while 45% of the trans community in Britain experience a breakdown of family relationships while transitioning, Emmie has the full backing of her parents and siblings. 
"I kind of taking pride in being one of the few identical twin pairs that are boy and girl," says her brother Caleb.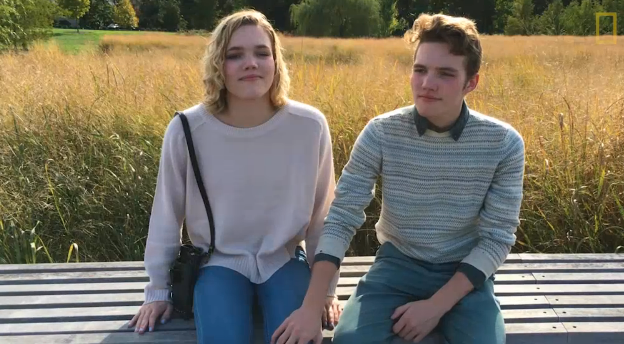 And while Emmie's mother Kate Malin says the initial news that her child is transgender was "frightening" because she didn't know anything about it, she told National Geographic she was "honoured" to be part of the journey. 
"What my husband and I keep remarking on to each other is this just feels so right, it's so her, it's so the child we've always known and loved, even thought a few years ago we wouldn't have necessarily anticipated this step," Kate explains. 
As well as interviews with Emmie's family, the film also takes an in-depth look at the steps involved in her gender confirmation surgery.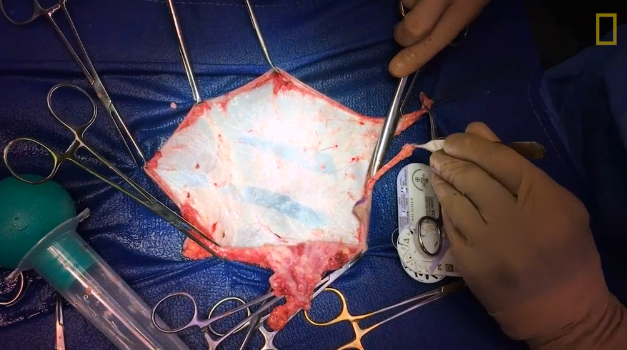 "The glans penis becomes the clitoris, the skin of the penis becomes the labia minora and part of the opening of the vagina," Dr Christine McGinn says in the video, while viewers are shown shots from inside the operating theatre. 
"The scrotal skin is taken off and used as a skin graft, it's rolled up into a tube, and that's placed in a space that we make at the base of the scrotum... and that's going to be the lining of the vagina." 
"We were making something together," the teen explains.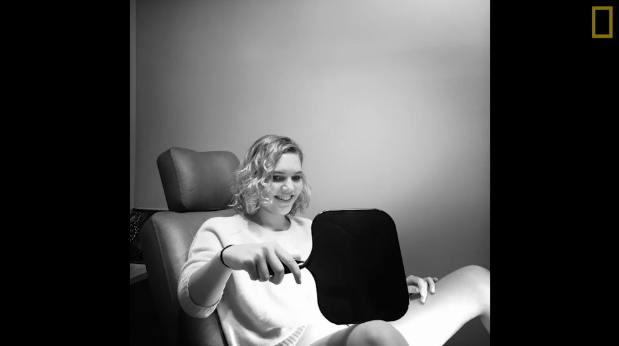 Now fully recovered from the successful procedure, Emmie is working at an art museum and plans to study acting at university in September.  
"If you're not living freely that's time wasted, and I felt my time was wasted pretending to be a boy," she says. 
The film was made as part of National Geographic's "Gender Revolution" issue, which was released in December. 
SUBSCRIBE TO & FOLLOW UK DAILY BRIEF