The remnants of the storm, which brought blizzards and some of the deepest snowfalls of the year to the north eastern United States, will be arriving over Britain by the end of the week.
In the run up, it will be wetter by Thursday, particularly in the north west as a front with cool air behind it triggers short, sharp showers. The south east will remain dry but with some lingering cloud.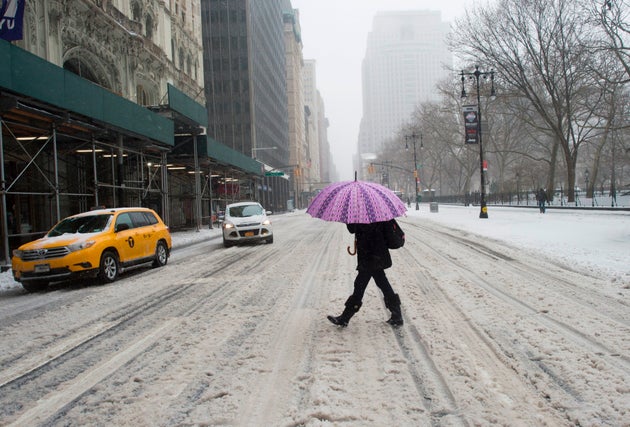 By Friday things will have noticeably changed and it will be much wetter and windier – though as yet no weather warnings have been issued (this is of course, subject to change.)
The hottest day of the year so far was on February 20th, with Kew Gardens and Northolt in London nudging 18.3C.
Preliminary statistics from the Met Office show the 2016/17 winter has been dry and mild compared to the long-term average, and indeed early February figures show a milder than average month to end the season.
SUBSCRIBE TO & FOLLOW UK DAILY BRIEF