Heralded as the "clash of the titans", fans eagerly awaited the match between the two Cambridge brainiacs, which ended in a 170-140 point victory for Wolfson College.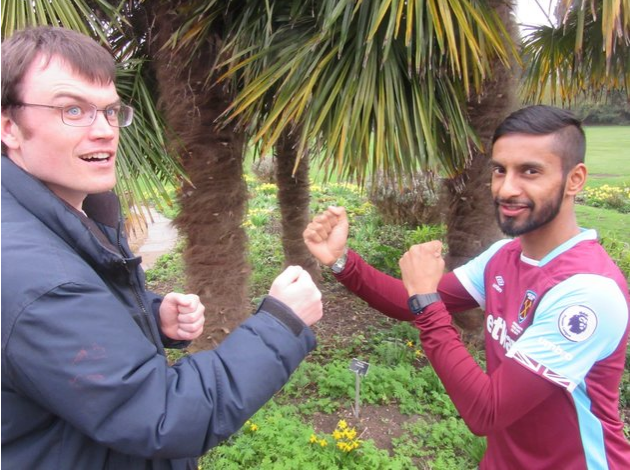 But while Jeremy Paxman commended all the contestants on the episode, analysis of the scores reveals that Monkman gave an incredible performance. 
In fact, the Roy Cropper lookalike was just 20 points away from matching Emmanuel College's score on his own. 
Wolfson College, Cambridge: 
Emmanuel College, Cambridge: 
Monkman answered 18 of the 45 correctly-answered questions on the show, bagging almost half of the 10-point starter questions.
The economics student would have finished the semi-final round with a score of 125 points, had Paxman not deducted 5 points for an incorrect answer. 
To put the tally in context, fellow team captain Seagull - who is studying a masters in education - scored 45 points. 
Fans of the show were seriously impressed by Monkman's performance. 
Doesn't look like we have much to worry about... 
SUBSCRIBE TO & FOLLOW UK DAILY BRIEF