The footage they filmed together has now been aired on James's US talk show, and the bad news is the 'Carpool Karaoke' was actually just a gag in a much longer sketch based around the 1980s classic, 'Mannequin'.
The good news is, it's actually still pretty funny.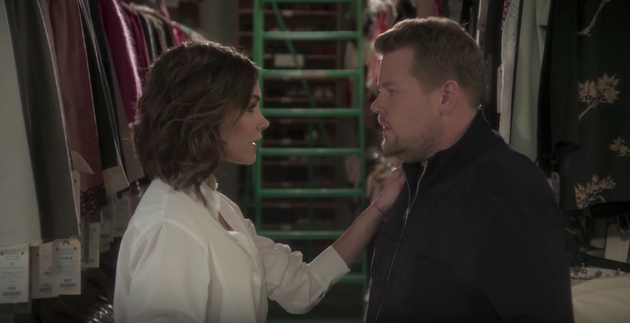 In the sketch, which takes the form of a fake trailer for "the reboot no one asked for", James plays a man infatuated with a mannequin, played effortlessly by VB.
While things start off strong between them, she eventually decides their romance cannot prevail as she needs to be around "others like her".
At this point, James makes a break for it with Victoria, and when they make it into his car, that's when the supposed Carpool Karaoke moment arrives.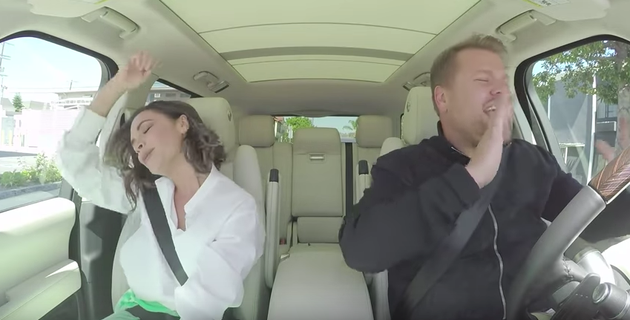 Rather than a full-blown car-ride, though, the two simply have a sing along to 'Spice Up Your Life', at which point a fellow driver pulls up alongside them and it's revealed James is grooving away with a real-life mannequin in his passenger seat.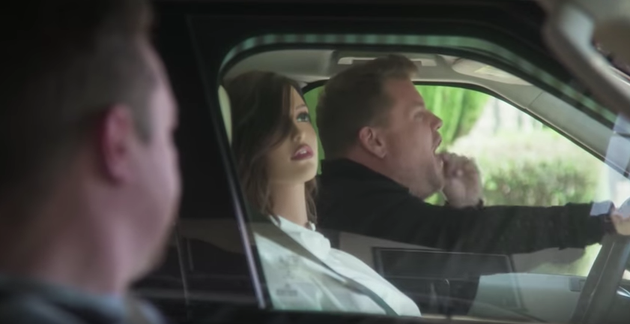 Watch the full sketch above.
The Best Carpool Karaoke Guests, So Far...
SUBSCRIBE TO & FOLLOW UK ENTERTAINMENT