There have also been some things that were not meant to be made public (oops).
But now one American man has made himself internet famous after he saw the Google car driving around his neighbourhood and decided to chase it.
Not only that, but as he got up speed, he decided to take his broom and ride it like a wizard behind the car (scroll right for the other three images).
Although Google automatically blur faces and license plates in their 360 images, - so you exactly can't make out the man's face - his son's friend was able to track him down and share his work with the world on Imgur.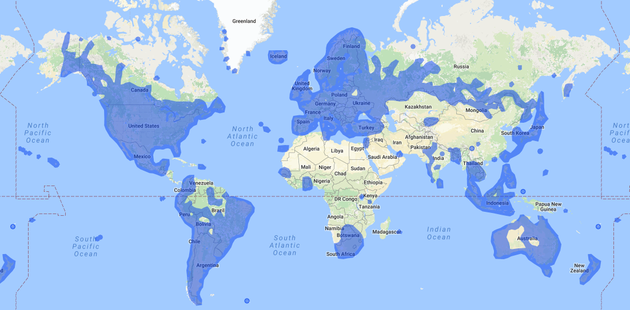 The tech giant uses a variety of methods to track the landscapes across Europe, North America, Latin America and Australia, including on foot, on a tricycle, by boat, snowmobile, and most commonly, the car.
And as the street view car is not automated - they all have drivers operating them - the Google employee would probably have seen the man too (although he may not have been too impressed).
The anonymous driver said: "People flip the bird, they'll moon the camera, sometimes if they know we are in town they'll make a sign or something. They want to show friends they've become a lesser-known internet celebrity than a 10-year-old with a YouTube account primarily watched by their peers and family.
"It's insignificant, but to them it's the world. And it makes my job harder." 
Google Street View had its inception in 2001 with The Stanford CityBlock Project, a Google-sponsored research project.
The project ended in June 2006, and its technology was folded into Street View.
SUBSCRIBE TO & FOLLOW UK DAILY BRIEF