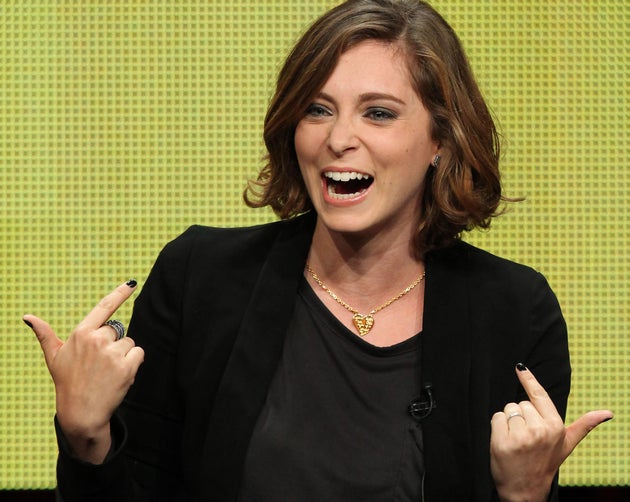 'Crazy Ex-Girlfriend' is the show everyone's talking about right now on social media, with much of its success due to its creator, Rachel Bloom.
As well as serving as executive producer, Rachel is a co-writer of the dark comedy musical sitcom (four words you didn't think you'd be seeing next to each other) and plays its lead character, the hapless and at times frustrating - though always still likeable - Rebecca Bunch.
Impressive stuff, and that's just the tip of the iceberg. Find out more about Rachel in our 9 Facts In 90 Seconds...
1. Her breakthrough moment came with a video in honour of fantasy writer Ray Bradbury
'Fuck Me Ray Bradbury' was a viral hit in 2010, and this was the video that caught the eye of Aline Brosh McKenna, with whom Rachel co-writes 'Crazy Ex-Girlfriend'.
2. She's a former member of the comedy and improv troupe, Upright Citizens Brigade
Past performers include Tina Fey, Ellie Kemper, Donald Glover, Aubrey Plaza and Nick Kroll
3. She's got a message for those who consider the title of the show 'Crazy Ex-Girlfriend' to be problematic
Rachel says she actually hopes to "enlighten" people about the negative stereotype, telling Time she hopes to make viewers think: "Oh, when I called my ex a 'crazy bitch,' I wasn't considering that she was actually mentally unstable, and also I was a pretty bad boyfriend who led her to this place."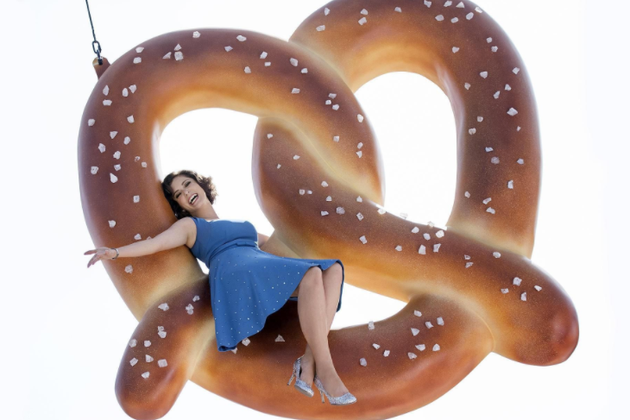 4. In fact, parts of her character are based on her own experiences of depression and anxiety
She told Glamour: "In the pilot episode of 'Crazy Ex-Girlfriend', my character Rebecca Googles, "How long can a person go without sleep?" It may seem like a weird thing to look up, but that scene was inspired by me at my very worst."
5. As anyone who's seen even one episode of 'Crazy Ex-Girlfriend' will attest, musical theatre is clearly very important to her
In fact, Rachel has confessed to "only listening to showtunes" until her twenties.
6. She's a Golden Globe winner - and her tearful and enthusiastic acceptance speech was truly something to behold
How could you not fall in love with her after that?
7. She's certainly not afraid to "go there" on 'Crazy Ex-Girlfriend', but there's one element of comedy she's not a fan of
8. She's married to writer Dan Gregor - who has even penned an episode of 'Crazy Ex-Girlfriend'
She told E! last year: "My husband is very important. I'm in a relationship that makes me feel secure, he writes on my show, we're actually filming his episode right now."
9. And she's not just about the acting
Rachel actually has two comedy albums under her belt, 'Please Love Me' and the holiday album, 'Suck It, Christmas'.
'Crazy Ex-Girlfriend' is now streaming on Netflix in the UK.
SUBSCRIBE TO & FOLLOW UK ENTERTAINMENT