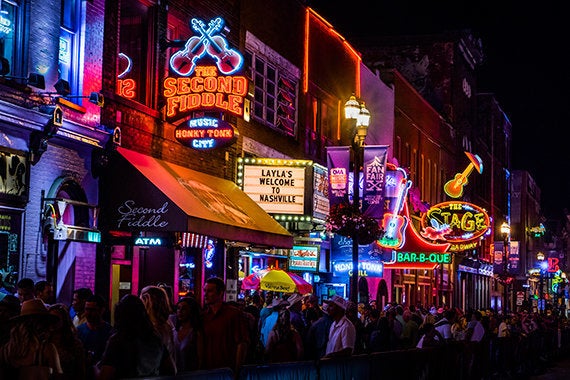 We all know Nashville is the birthplace of country music, and home of the Grand Ole Opry.
Tennessee is where you'll find gaudy-yet-fabulous theme park Dollywood – owned by the inimitable Dolly Parton.
The southern state also boasts the most famous rock-n-roll residence on the planet: Elvis Presley's former home, Graceland (where many still claim to see the King, on occasion).
In Nashville itself, music is everywhere, pouring into the streets from the honky-tonk bars of Lower Broadway, which host up-and-coming local talent. Those local musicians become stars-in-the-making at the hundreds of recording studios you will find sprinkled along Music Row.
No wonder Nashville is known as Music City. So don't miss these must-see music stops on your next visit to Tennessee. Bonus points if you get a record deal while you're visiting…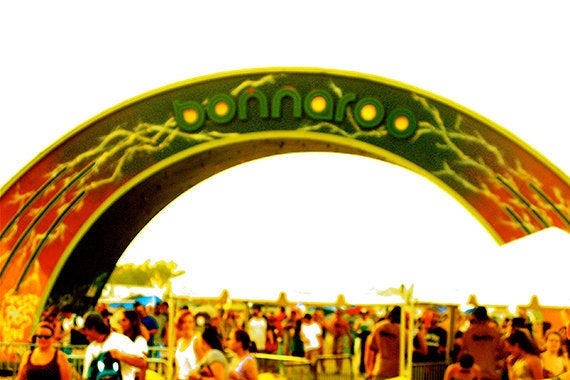 Bonnaroo Music and Arts Festival is a four-day, multi-stage camping festival in Manchester, TN, that has hosted bands and musicians like U2, Red Hot Chili Peppers and The Weeknd, as well as up-and-coming talent. It's not just about the music and comedy sets, though – guests on The Farm enjoy being a part of that fabulous community spirit, from painting murals to taking part in their own spontaneous jamming sessions.
Oh, and let's not forget the food: fish tacos, jalapeño corn dogs and Hamageddon, a food truck with the tastiest grilled cheese and bacon. Wash down with a beer, Tennessee whiskey or classic craft cocktail.
Did we mention there are also permanent on-site bathrooms? Sign us up.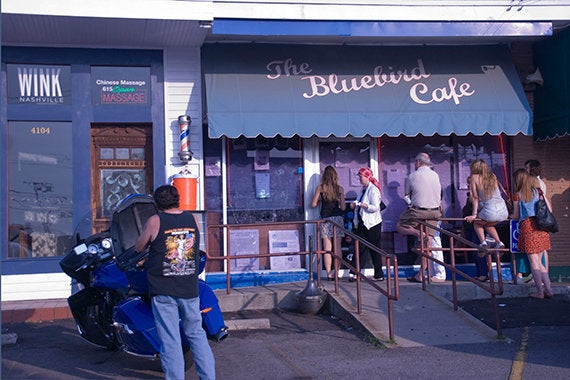 The Bluebird Café is a Nashville icon, where everyone from Taylor Swift to Garth Brooks has performed in the intimate, 90-seat venue. It is also the space to hear music performed by the under-the-radar songwriters behind the big names, so expect to brush elbows with some serious talent.
Budding songwriter yourself? Try your luck at the Bluebird's Open Mic night on Mondays, where you can perform your original material and bag a recording deal in the process.
For a more traditional fare, try Robert's Western World – a honky tonk bar where live music plays from late morning 'til the early hours of the AM and is the go-to spot for traditional country music.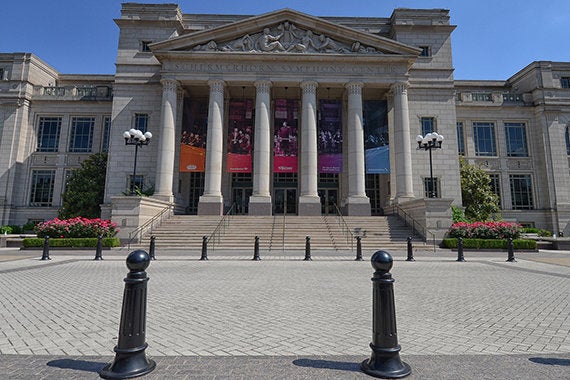 If you like your music and drink served in a more opulent setting, then plan a visit to the Schermerhorn Symphony Center, home to the Grammy-Award winning Nashville Symphony. A paean to neoclassical design, architecture buffs can get a guided tour of the building, too.
A retro cocktail like an Old Fashioned is the perfect refreshing complement to a night of jazz or classical music. And if you want to see how to make one yourself, check out our mighty mixologist doing just that now.
Beneath Grimey's record shop in South Nashville, you'll find The Basement, a cosy venue to experience rising Nashville talents and sink your teeth into a meaty hoagie or grilled cheese. Be sure to have a browse through the new vinyl, CDs and DVDs and vintage LPs upstairs before you go.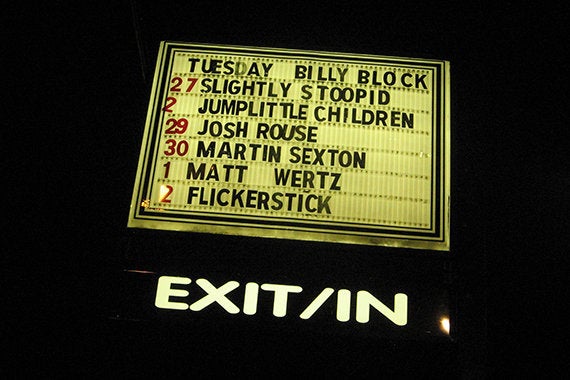 Nashville is a rocker's paradise as much as a country music haven: Exit/In, open since the early 1970s, has hosted everyone from The Ramones to Talking Heads and is your go-to destination for some alternative rock.
Finally, Barista Parlor Golden Sound offers coffee with a twist – including coffee cocktails – with music in its roots. It sits on the site of a defunct recording studio and is co-owned by Black Keys guitarist and vocalist, Dan Auerbach.
SUBSCRIBE TO & FOLLOW UK ENTERTAINMENT