The world's oldest living male twins Paulus and Pieter Langerock (aka Paul and Pierre) celebrated their 104th birthday this weekend.
The Belgian brothers, born on 8 July 1913, previously revealed what they believed to be the secret to a long life.
The title of 'world's oldest male twins' is currently held by Glen and Dale Moyer, from the US, who were both alive for at least 105 years before Glen passed away.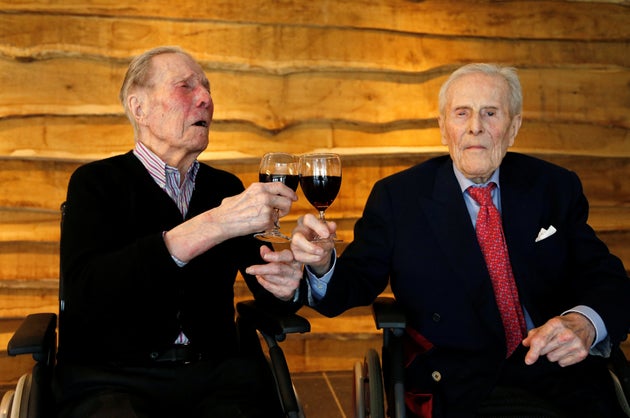 Formerly court magistrates, Pierre and Paul now live in a nursing home together, just outside of Ghent, Belgium.
They do sometimes regret not having children or grandchildren, however they said they've always found comfort in one another's friendship.
The 104-year-olds indulge in a glass of wine each day and reportedly favour "good quality Bordeaux" over anything else.
Wishing them the happiest of birthdays!
SUBSCRIBE TO & FOLLOW UK LIFESTYLE