Reddit users have shared the worst gifts they've ever received - and we don't know whether to laugh or cry.
From hotel shampoo sets to out-of-date cheese, let this be a lesson to you all in how not to give gifts.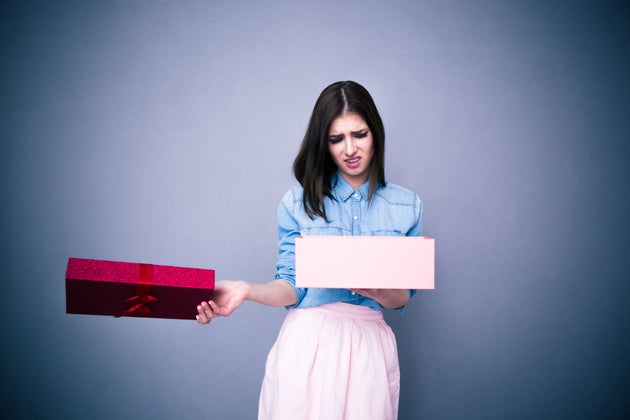 2. A Phone Book
3. Half-Used Hotel Toiletries
4. Half A Bag Of Dried Apples
6. Pebbles From The Garden
7. A Torch Saying '#1 Grandpa'
8. An Inappropriately-Timed Unicycle
11. A Personalised Plastic Bag
12. 100 Tiny Plastic Pouches
13. A Book About Relationships
14. Printed Out Car Adverts In A Gift Bag
16. A Single Car Windshield Wiper
17. An Assortment Of Maid Outfits
SUBSCRIBE AND FOLLOW
Get top stories and blog posts emailed to me each day. Newsletters may offer personalized content or advertisements.
Learn more