If your life is blighted by back pain, 2017 might just be the year to take up yoga.
A new study has found that yoga can help reduce pain and improve movement in those with chronic lower back pain.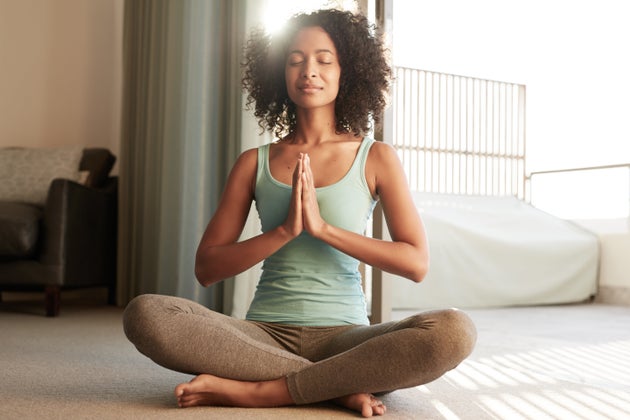 Lower back pain is a common health problem and is usually treated with over-the-counter medication. For some people it may last for three months or more, at which point it is considered 'chronic'.
Lower back pain is a poorly understood condition. While some cases are linked to a disease or condition, the majority of cases have an unknown cause.
A new review suggests that practising yoga may lead to a reduction in pain among those who suffer with chronic non-specific lower back pain, compared to those who don't exercise. 
The review looked at the results of 12 trials from 1,080 men and women with aged between 34 and 48 years old, all of whom suffered with chronic non-specific lower back pain. The trials were conducted in India, the UK and the US.
The review found that practising yoga might improve back-related function and may also reduce symptoms of lower back pain by a small amount in the first six to twelve months.
Researchers did note that the effect was consistently less than that judged to be clinically important and added that larger, more in depth studies are needed to draw any firm conclusions about the long-term health effects of yoga.
SUBSCRIBE TO & FOLLOW UK LIFESTYLE