The priorities of most pre-teen girls include navigating friendships, dealing with homework and trying their best to avoid chores. 
But for Leonie, nine, and Claudia, 12, that all changed four years ago.
Out of nowhere, at 10.30pm on 19 May 2013, their mum, Donna Plaice, now 44, stopped breathing and collapsed. She suffered a cardiac arrest and spent 10 days in a coma.
They lived with their dad, Lee, also 44, and their brother Callum, 21. Their other brother Lee, 25, no longer lived at home. 
When Donna woke up in hospital, she had lost most of her vision. Two years later, she was diagnosed with breast cancer. 
Lee worked full time and Callum soon left home, so the girls had to quickly adjust to becoming young carers for their mum. 
"The girls didn't really have a choice but to step up to the mark when it came to caring," Donna, from Oxfordshire, told HuffPost UK.
"They knew that life for me had changed and that meant life for them had to change too."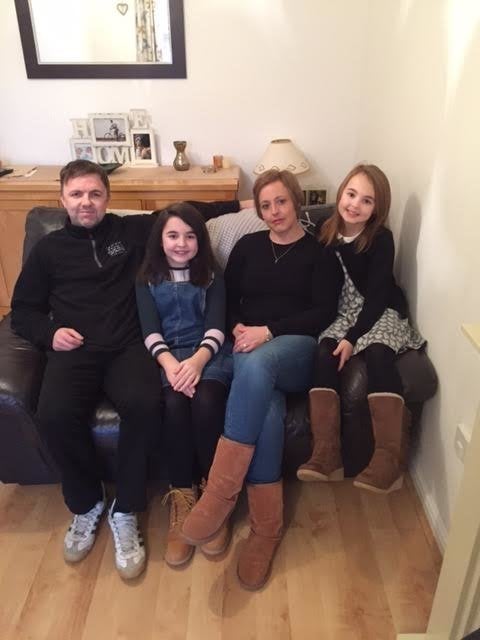 Donna's loss of vision was a result of her cardiac arrest. She lost peripheral vision in both eyes and now has severe tunnel vision.
"We felt really scared when mum first got ill because we weren't sure if she would survive," Claudia, 12, told HuffPost UK.
"Leonie didn't know until the next morning, she didn't believe mum was in hospital when I told her. Mum was there for a long time and and it was ages before we were allowed to see her.
"Everyone hoped that the vision loss wasn't going to be permanent, we all believed it would get better but as time went on we just learned how to help her so we didn't really think about being carers, it just happened without us realising." 
Dealing With Change
Donna said she and Lee felt they had to be honest with their daughters straight away about the caring role they were about to embark on. 
"We had to tell them that life wouldn't be the same as before," she said. "We said I wouldn't be able to drive and I would need more help.
"Both of them took it really well and didn't complain at all, they just got on with things and we all learned to adapt together."
The fact that Donna could no longer drive had the biggest immediate impact on the children's lives, as she had been the one who would drive them to after school activities and clubs, while their dad was at work.
So the girls had to drop their activities, as they had no way of getting there. 
"Over time, we all started to get used to my lack of sight," Donna said.
"It was a strange thing. I remember holding the girls' hands when they were toddlers, telling them to look out for that puddle or this step.
"All of a sudden walking places, I was the dependent – they would be telling me when there were steps or if I was going too close to the road.
"They became responsible for me.
"I remember once when one of the girls told me just too late about side stepping the dog muck – they felt so guilty about it."
The girls' caring role included helping around the house, cleaning and food shopping.
Claudia also took on helping Leonie make her lunch and snacks.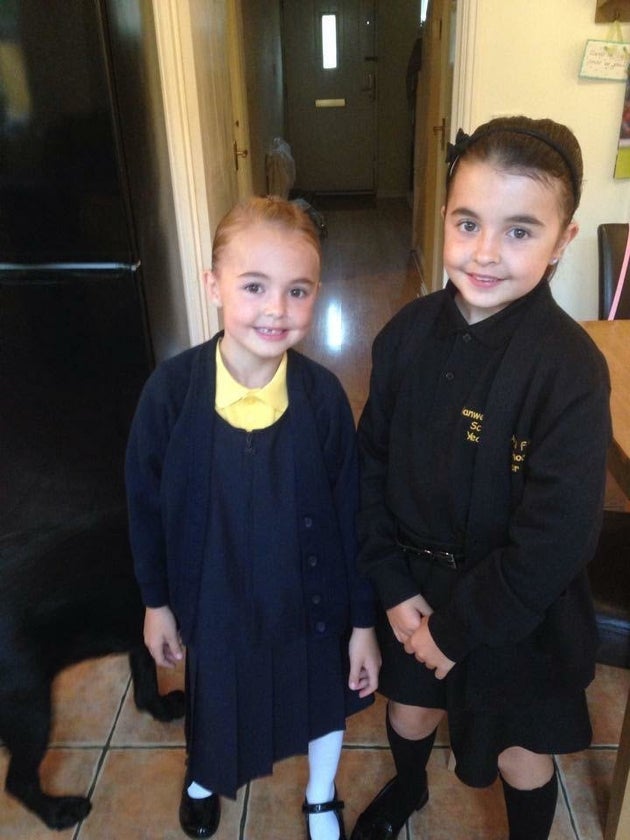 Another Blow For The Family
In October 2015, the girls' caring role became heavier as Donna was diagnosed with breast cancer.
She underwent chemotherapy, radiotherapy and surgery to remove her left breast.
"We started to have a visit from the nurse every three weeks to perform injections and monitor my reactions," said Donna.
"The children got home from school and I would be exhausted.
"They had to (and still have to) do everything – from making dinner and washing up, to sorting their own homework and laundry, helping me take my medications and getting themselves washed and ready for bed."
Donna said she has always felt "immense sadness" and guilt about how home life has changed for her daughters and how they "miss out on being little girls".
Life As Young Carers
Leonie, nine, said one of the challenges of being a young carer is not being able to see her friends as much.
"We haven't really been able to have people over for a long time," she told HuffPost UK. "We sometimes feel a bit left out, not invited as much.
"But the biggest thing [impacting us] is the worrying. We quite often worry about mum in case she falls or something.
"I worry about mum a lot. I worry that while I'm at school mum might bang her head or fall over and there'd be no one there to look after her because I'm not there.
"Sometimes I have model making for homework and mum can't really help with that. Sometimes my homework is not complete because mum can't give me the help or just because I'm too busy to do it."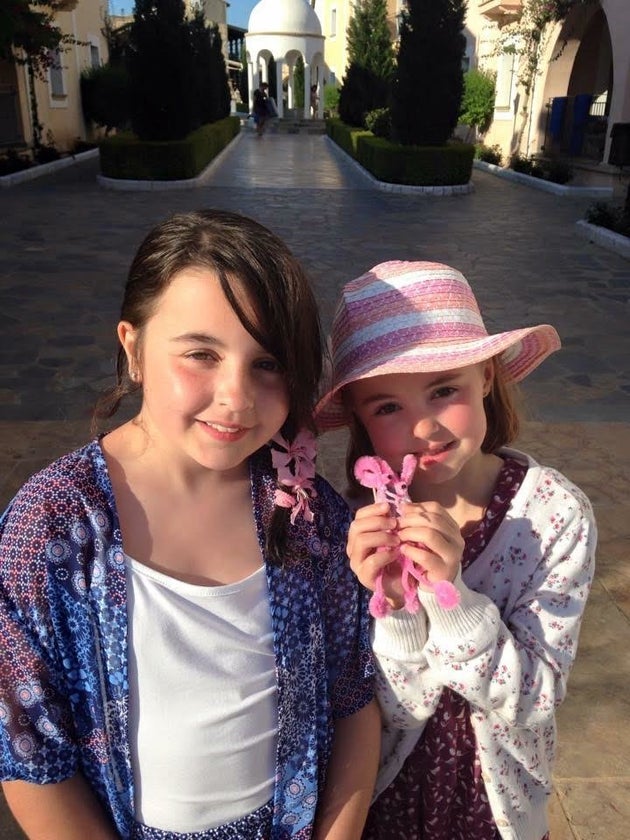 Claudia told HuffPost UK: "Caring for mum is a bit daunting but it makes me feel really important.
"I know that I do a lot to help mum and I'm proud of that."
Explaining what her daily tasks include, she said: "Mum is washed out most of the time and she likes her sleep a lot. She gets pretty stressed and worried and she's always up at night with aches and pains. 
"I help look after Leonie as well as mum. Often Leonie leaves stuff on the floor which is a tripping hazard for mum because she can't see well with no peripheral vision. So I'm always picking stuff up off the floor.
"I guess the most important thing I do is checking mum has had her medications - seven heart pills every day - and also if we go out then I'm responsible for keeping both mum and Leonie safe.
"I'm hoping that between me, Leonie and dad, things are going to get better for mum as we get older and can do more things to help."  
Getting Support As A Young Carer 
Carers Trust CEO, Giles Meyer, told HuffPost UK there are an estimated 700,000 children and young people across the UK, many as young as five-years-old, who are caring for their family members.
"It is paramount that we work to identify and raise awareness of young carers and the invaluable work they do in this country," Meyer said.
"These are young people who, in addition to their school work, are constantly burdened with the worry of what is happening to the parent or sibling they care for at home. Their caring role never stops; they rarely, if ever, get a break."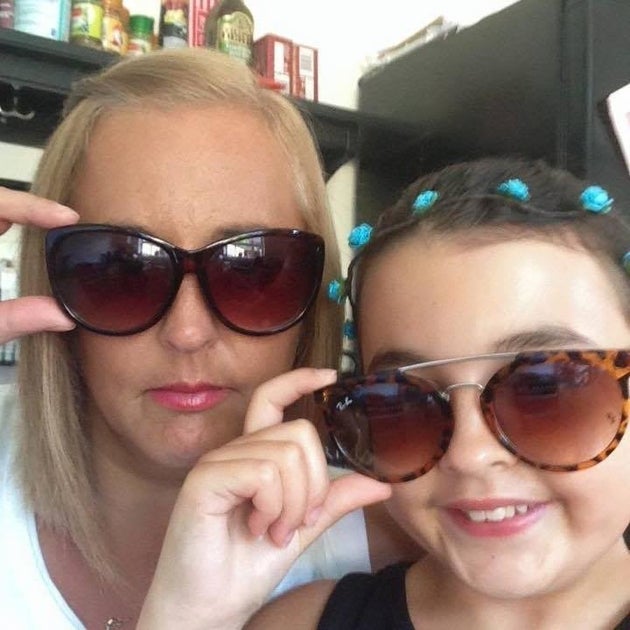 Claudia and Leonie both get help weekly at school and Leonie is a part of a Carers Trust Young Carers in School group and attends meetings. Claudia has a mentor at her school who she talks to regularly.
They are both members of their local young carers' group and go on trips to places such as the Harry Potter Studios.
Claudia said she would advise other young carers to feel proud of themselves and always ask for help if they need it. 
"I would also advise them to tell a teacher of family member and to become part of a local young carers' group like Carers Trust, so they can have fun and get support," she said.  
Carers Trust is a major charity for, with and about carers. They work to improve support, services and recognition for anyone living with the challenges of caring, for a family member or friend who is ill, frail, disabled or has mental health or addiction problems. 
HuffPost UK Lifestyle has launched EveryBody, a new section calling for better equality and inclusivity for people living with disability and invisible illness. The aim is to empower those whose voices are not always heard and redefine attitudes to identity, lifestyle and ability in 2017. We'll be covering all manner of lifestyle topics - from health and fitness to dating, sex and relationships.

We'd love to hear your stories. To blog or vlog for the section, please email ukblogteam@huffingtonpost.com with the subject line 'EveryBody'. To flag any issues that are close to your heart, please email natasha.hinde@huffpost.com, with the subject line 'EveryBody'.

Join in the conversation with #HPEveryBody on Twitter and Instagram.
Also on HuffPost
10 Ways Toddlers Drive Us Mad
SUBSCRIBE TO & FOLLOW UK PARENTS