I'm lucky enough to have been a frequent visitor to the island of Ibiza since I was a child, and it's without a doubt one of my favourite places in the world. Even in my late twenties I continue to make a yearly pilgrimage, spending a few days each year soaking up rays, enjoying amazing Spanish cuisine and frequenting the odd Ibizan dancefloor.
While there's certainly nothing wrong with dancing 'til dawn or strutting your stuff in the sunshine at one of Ibiza's famous day clubs, it's safe to say that the hedonistic side of the "white isle" isn't for everyone.
Renowned for its partying ways, Ibiza has long been seen as the ultimate clubbing destination: what's less well known is that it's also one of the most beautiful islands in Europe, and perfect for a relaxing short break.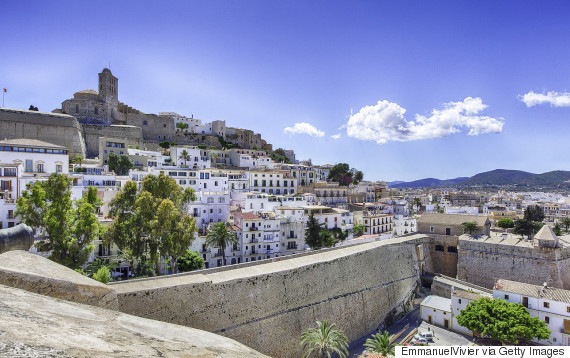 At just over two hours flight from London, it's the ultimate weekend retreat. And if partying's not your style, luckily the prettiest of the Balaeric islands has so much more to offer. Here are just a few alternative activities for those who fancy something that little bit different...
Have a long lunch at the fish shack, Talamanca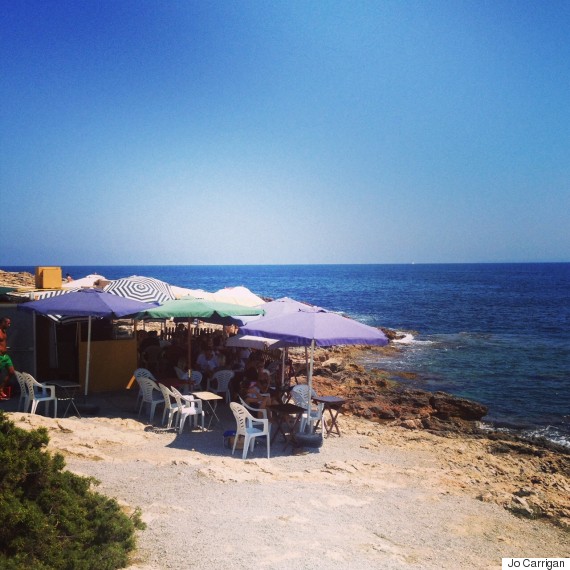 A long time favourite with the Ibiza "in" crowd, the fish shack in Talamanca does exactly what it says on the tin. Little more than a collection of sun umbrellas perched on the rocks around a portacabin, the venue represents rustic charm at its absolute finest. There's no menu here - the friendly staff tell you what's been caught that day, it's cooked over charcoal, and served up with salad and cold potatoes.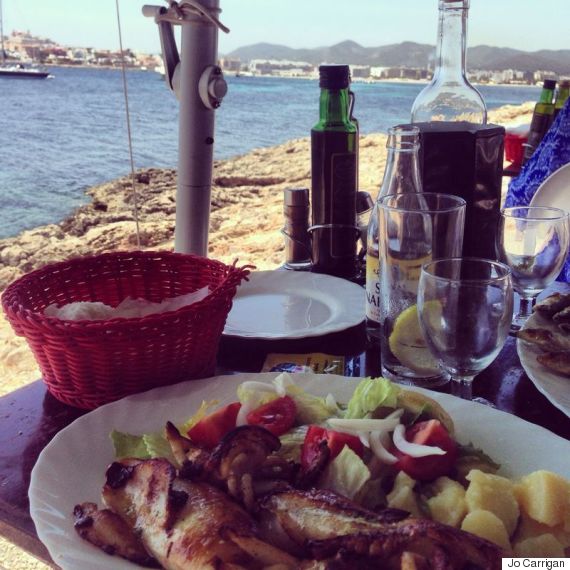 The fish shack is considered a local secret, and it's not easy to find. Set at the end of Talamanca beach, it's hidden behind the rocks and is blissfully peaceful. The shack is only open during the day, so set aside a few hours and prepare to lose track of time.
Hire a car and discover Ibiza's secret beaches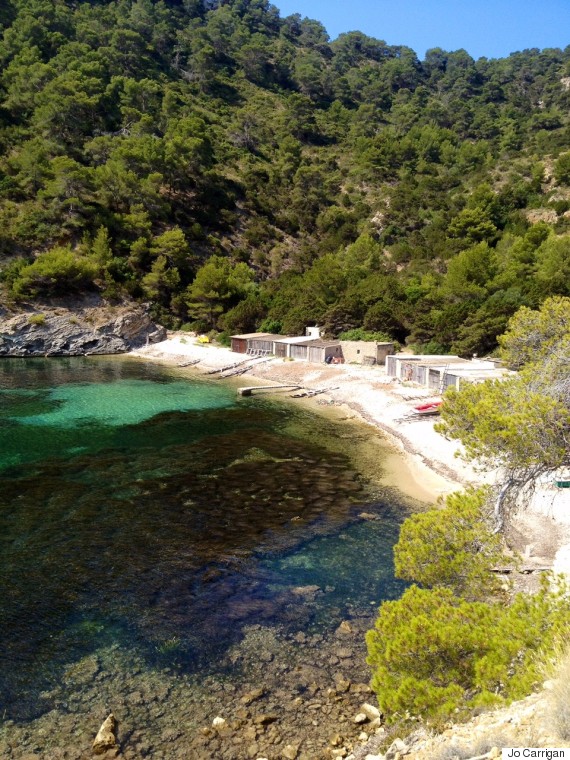 From the hippy markets of the north to the deserted beaches of the south, hiring a car in Ibiza is an absolute must-do if you want to see a side of the island that you'll never forget. The tiny cove of Calla Llentrisca is only accessible by foot, and offers one of the most picturesque and secluded beaches on the island. Head for the village of Es Cubells and follow directions. You'll need to park up and walk approximately 1km along a cliff coastal path, but what greets you will be so worth it. Take a cool box, beers and rest assured that you'll be tan line free - you'll be totally alone, so be at one with nature!
Work Up A Sweat At Boot Camp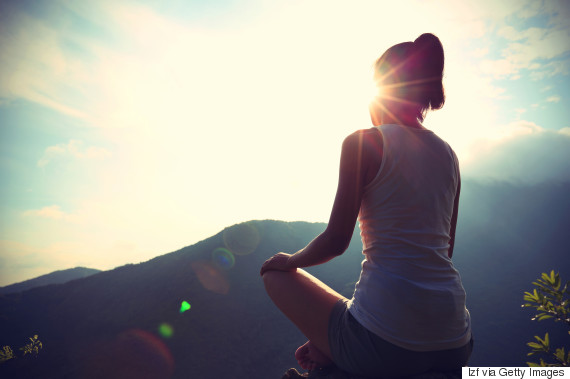 Ibiza is slowly but surely becoming just as famous for its lifestyle retreats as it is for its hedonistic mega clubs. With some incredible hiking on its doorstep and a temperate climate in the lower seasons, boot camps on the white isle are becoming more popular than ever. The Body Camp offers seven night breaks which include full training programs, specifically tailored diet plans and life coaching, all set within a stunning villa on the island. For those wishing for a lighter option, the retreat also offers day passes for those who fancy a taster.
Horse Riding In the Undiscovered North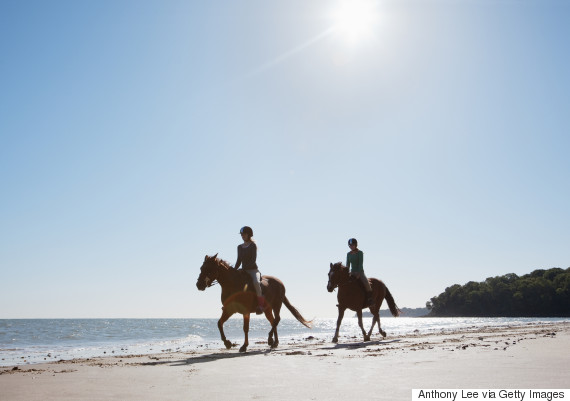 The north of Ibiza is famed for its hippy markets and laid back vibe, but it's also home to Ibiza Horse Valley, a riding center that was set up to rehome badly treated horses. Rescued from racetracks or ill care, these animals have been given a new lease of life and a loving home. The center offers guided rides through the quiet beaches and beautiful forests of the north, with trecks ranging from two hours to two full days. With all levels catered for, the center offers a truly unforgettable way to see the island.
Take a walk through the old town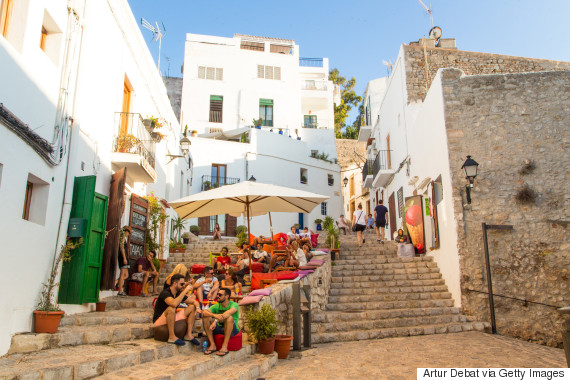 Ibiza old town is a maze of sleepy side streets and quaint little bars. Trekking to the top of the fort will seem like a bit of a task at the time (especially after a few stops at the afore mentioned bars), but the view from the top will make it all worthwhile. Time your ascent with sunset, and have a tapas bar-crawl on the way back down to reward yourself for the climb. Make sure you stop in at La Bodega - set within the old fort wall, it's Ibizan tapas at its finest.
Have a cocktail in the marina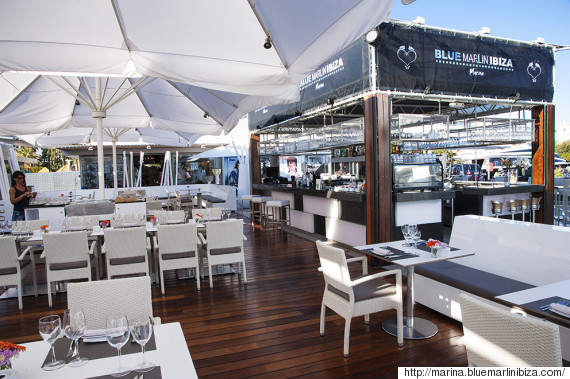 The recently opened Blue Marlin Ibiza Marina offers a slightly more serene and laid back vibe to its famous sibling, the Blue Marlin Beach Club in Cala Jondal. Set in the beautiful Ibiza town marina, the luxe setting offers up the traditional Blue Marlin Ibiza cocktail menu surrounded by the yachts of the rich and famous who frequent the white isle. It's a great alternative if you fancy sampling the Blue Marlin atmosphere without the full day club experience.
SUBSCRIBE AND FOLLOW
Get top stories and blog posts emailed to me each day. Newsletters may offer personalized content or advertisements.
Learn more