Versace fever hit the high street last week with the launch of Donatella's collection for H&M. If you couldn't get to the selected stores that stocked the collection and you are still feeling the Versace vibes come January then you will be pleased to hear that there is a second installment that will drop exclusively online on the 19th January 2012. So what's it like?...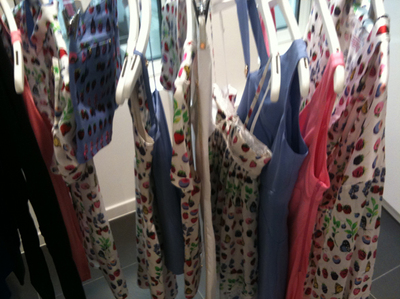 ...Think fruity floral prints (raspberries, strawberries, blackberries and butterflies - oh my!) in blue lilac, candy pink and white, boudoir baby doll dresses that could easily work as nighties or day dresses if you like to dress up (rather than down) for bed, printed denim hot pants, white jeans with gold embroidered side seams, bikini's, ballet pumps, strappy sandals and alot more jewelry too - oh and did I mention the perfume?
SUBSCRIBE AND FOLLOW
Get top stories and blog posts emailed to me each day. Newsletters may offer personalized content or advertisements.
Learn more