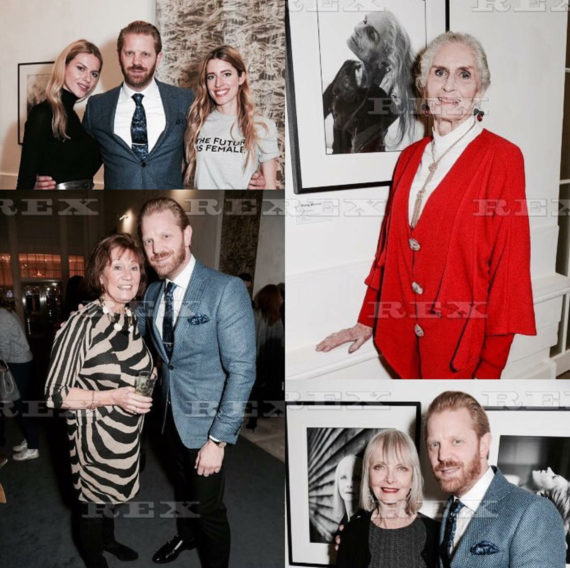 [Photo Courtesy of Richard Young]
We joined acclaimed Photographer Alistair Guy on Wednesday Evening for the preview of Strong Women a collection of portraits portraying inspiring women from every generation. The series of intriguing photographs explores powerful female icons from the fashion, film, and music world.
Alistair comments: "Women mentally are terribly strong but they are also fragile. I believe there is an incredible beauty in this dichotomy". Melanie Griffith is a central figure in the exhibition, alongside
Savannah Miller, Tilly Wood and more.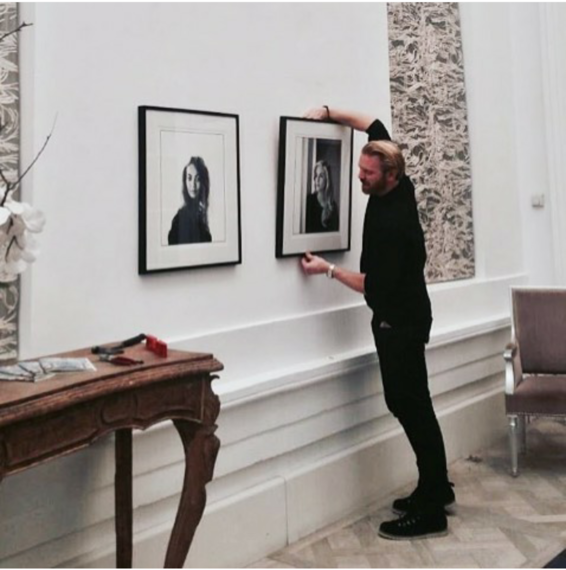 Photographer Alistair Guy preparing the finishing touches for his latest art work instilation before opening night of his Exhibition [Photo Courtesy of Alistair Guy]
The contemporary art gallery space at Grace Belgravia Private Members Club was so ideal for the next instalment of Strong Women Exhibition at the opening night where the fashion and art elite mingled amongst the crowd.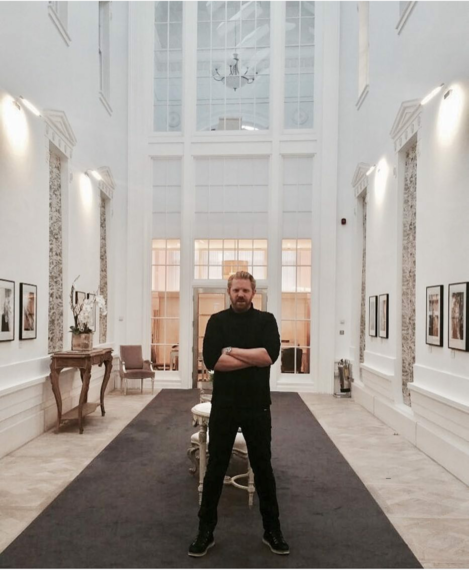 Alistair Guy pictured standing inside the Gallery space at Grace Belgravia Private Members Club [Photo Courtesy of Alistair Guy]
Fashionista's gathered for the evening to view the latest work from Fashion Photographer of the moment Alistair Guy. Mostly known for his debonair sense of style and charismatic charm, his presence and persona have a way of communicating style through photography.
A series of black and white portraiture capture the essence of his muses showcasing exceptional women from the fields of fashion, music and film starting with a showcase exhibit in London followed by New York.
The featured work includes an influential and inspirational group of women who achieved acclaimed praise for contributions in their specialist fields. Photographs comprised of sixties style icons and models Jan de Villeneuve, and Daphne Selfe amongst many others were honoured for their longstanding careers spanning over a few decades.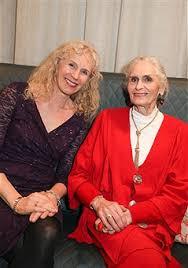 Model Daphne Selfe pictured with her daughter Claire Trigger [Photo Courtesy of David M. Bennett Getty Images]

Favourite Fashion Moments and Career highlights for Alistair have included taking photographs of fashion royalty at Number 10 Downing Street. Also, meeting the former Prime Ministers wife Samantha Cameron at one of his exhibitions in collaboration with Smythson of London.
SUBSCRIBE TO & FOLLOW UK STYLE