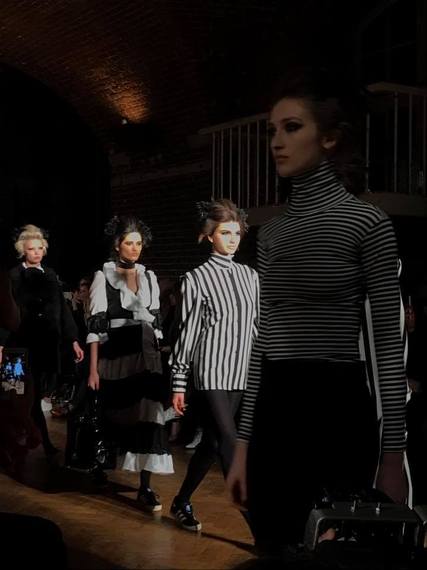 Photo Credit: Jenny Eleanor Pickets
PPQ London (Pretty, Personal, Question)
Once again PPQ reign supreme during London Fashion Week as monochrome becomes a strong style statement this season on the catwalk.

PPQ London is back again at LFW with a majestic monochromatic collection self titled 'It's very Black and White' for Autumn Winter 2017 as design duo Percy Parker and Amy Molyneux keep the rock chic spirit alive.
Clean lines emphasise the clever use of stripes and tweeds brings all depths of black back to the front of your wardrobe. The floor length check wool gown is versatile with an attached polo neck was a signature fashion staple is just perfect to form the foundation of your closet, anchoring whatever amazing pieces you will discover during fashion week.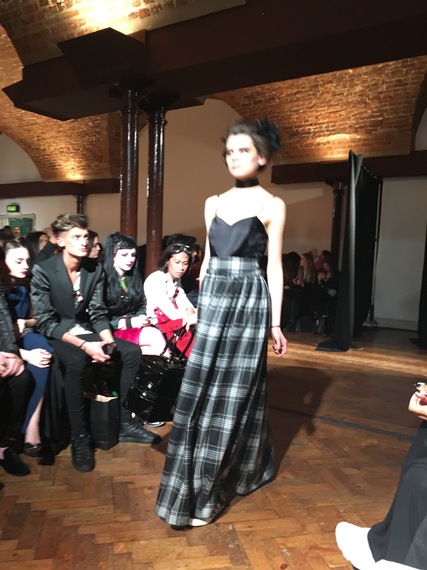 Photo Credit: Jenny Eleanor Pickets
Every influencer owns clothing that defines their personal style where PPQ pairs classic pieces, that transition across seasons by mixing items that work well together or individually as a separate key look. The collection offers ease for our busy days ahead when we need a staple piece that can take us from day into night.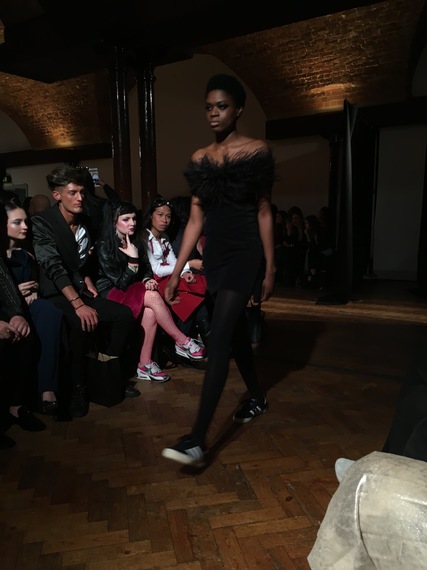 Photo Credit: Jenny Eleanor Pickets
A range of signature key looks are classic and comfortable such as the close fitting maxi coat complete with stall contrast well with the optical white fox lamb sheepskin hood.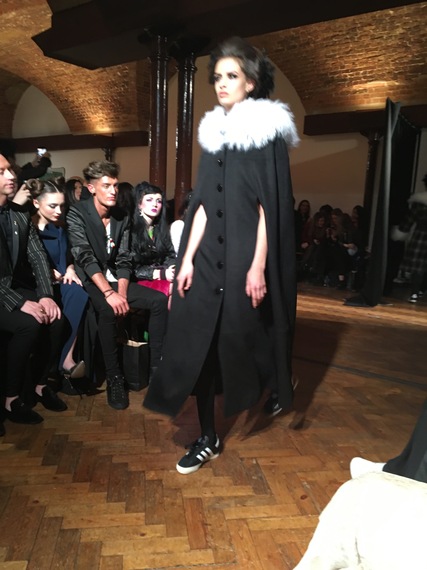 Photo Credit: Jenny Eleanor Pickets
The ease of each piece is purely made to be functional so they work well for your wardrobe to dress looks up or down with a triple box pleat pencil skirt and Adidas sneakers.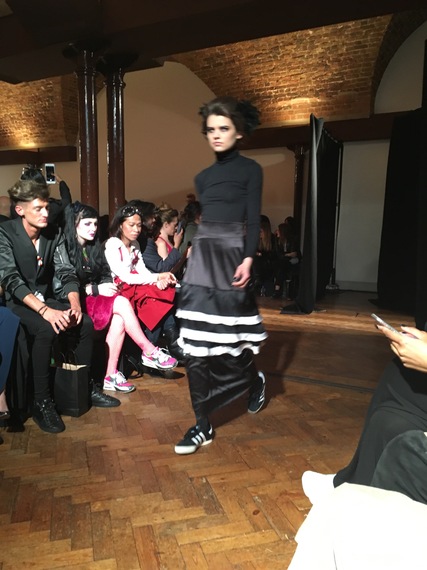 Photo Credit: Jenny Eleanor Pickets
With luxury velvet and satin incorporated into the collection introduced sophistication and glamour. Not forgetting the check patterns reminiscent of the nineties cult fashion movie Clueless brought back memories of nostalgia.
Photo Credit: Jenny Eleanor Pickets
Julien Macdonald
At Julien Macdonald opulence, hedonism and high octane glamour sets the scene as he presents his Autumn Winter 2017 collection during London Fashion Week. The eagerly anticipated international press and fashion influencers were kept on their toes in the lead up to the show with surprise special guest Winnie Harlow walking the catwalk.
This season Julien Macdonald has chosen to showcase menswear alongside his womenswear collection as other designers have chosen to follow in pursuit of this format recently the past couple of seasons.
Architectural silhouettes in the collection were inspired by the Metropolis of Fritz Lang as male and females emerge from a futuristic landscape down the catwalk. Surrealist elements in the garments pay homage to HR Giger with the concept of creating a new glamorous alien race through detailed art work and hand stitched Swarovski embellishments.

On the catwalk we observed layering with multifaceted coloured sequins creating three dimensional armour like structures across the body. Humans and machines are intertwined in an intriguing biomechanical relationship translates well through the rich colour palettes of black, gold, silver, rose gold, and red. These shades are alternated through Julian's signature styles of spider knits, haute couture gowns with embroidered tulle and sharp tailoring.
For Menswear, Tailoring is adorned with surreal gunmetal panelled embroidery, referring back to the idea of armour as a second skin, creating a hard and uber-masculine look when paired with encrusted bomber jackets.
SUBSCRIBE TO & FOLLOW UK STYLE