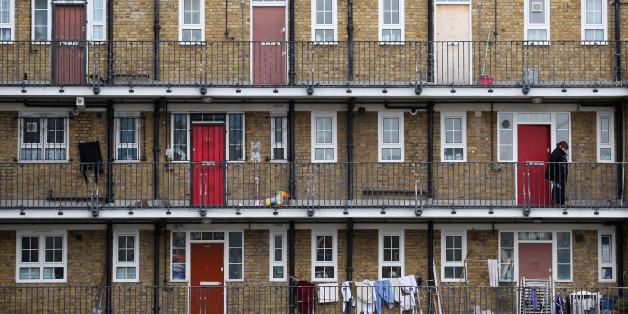 Oli Scarff via Getty Images
What would you most like to see changed in the UK by 2030? Unicef UK put this question to young people ahead of the launch of a new report putting under the microscope how children are faring in 41 high-income countries, including the UK.
The answers we received back were varied. "A renewed investment in environmental issues and a commitment to clean energy - young people are the ones who will inherit the planet and at the moment older generations are destroying it."
Another commented: "Wider access to mental health resources, more quality jobs and focus on alternative career paths."
But why 2030? The answer is the little known, but vitally important Sustainable Development Goals (SDGs). The SDGs offer an ambitious blueprint for a more equitable and sustainable world, in which no one is left behind. Agreed in 2015, they differ from the Millennium Development Goals that preceded them as they apply to all countries - both rich and poor.
Unicef's new Report Card: "Building the Future: Children and the Sustainable Development Goals in Rich Countries" is the first report to look at children's well-being in 41 high-income countries in relation to the SDGs. It focuses on 10 of the 19 goals judged as most relevant to children's prospects and development, such as ensuring health and well-being, achieving gender equality and reducing poverty.
So how do high income countries do? The results are mixed. The league table reads well for
those countries that frequently appear at the top of recent comparisons of human and child development - such as the Nordic countries. But no country or group of countries does consistently well and there are goals in which all need to do better for children. For example, adolescent mental health is a cause for concern in a majority of countries and rates of obesity are climbing in all but a few countries. On average, around one in five children in rich countries lives in poverty and around one in 13 young people are not in employment, education or training - with much larger proportions inactive in southern Europe and Latin America.
The UK played a leading political role in ensuring the SDGs prioritised the needs of children, and has been one of the global champions of the new framework. So how do we perform? On the SDG's health goal, the report shows that the UK has seen a reduction in neonatal mortality rates, and falls in teenage pregnancy and underage drinking - the latter which has been cut by half. However it has worrying rates of poor mental health, with one in five children reporting two or more psychological symptoms once a week.
Other indicators reveal entrenched socio-economic challenges. One in five children in the UK live in relative income poverty and, using a self-reported measure, one in five children are estimated to live in households that are food insecure. In addition, the UK faces comparably high rates of young people not in education, employment or training.
So what should the Government do? The UK was at the heart of efforts to get the SDGs agreed in 2015 and UK's Office for National Statistics has been involved in developing the global level indicators for monitoring progress as part of its former role as chair of the UN Statistical Commission. It must now redouble efforts to translate these Goals into tangible changes in the lives of children in the UK.
To do this, the new Government needs to outline a clear strategy on how the UK will implement the SDGs, identifying clear department leads for each goal and relevant existing data sets and indicators. The UK should also cement its commitment to the Goals both at home and overseas by reporting its progress to the High Level Political Forum on the Goals in 2018, with the view to submitting at least three voluntary national SDG reviews by 2030 to create and sustain momentum for change.
Of course, the SDGs don't just apply to children in the UK. Delivering on the SDGs could be a 'hallmark' of a Global Britain. Worldwide, hundreds of millions of children remain trapped in grinding poverty. The SDGs provide a guiding force for UK aid, challenging us to be good global citizens and ensure 'no one is left behind'.
Over 90% of the children we spoke to wanted to see the UK government make the SDGs a reality. As the new Government sets its priorities in the coming weeks, we urge them to take up the 2030 challenge and build a better Britain - and a better, more sustainable world - for children.
Suggest a correction