The Stress Free Road to Christmas - 20 Stylish Gifts for Grown Ups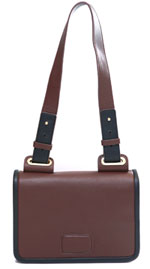 If, like me, you leave 'it' until the last minute you'll know how stressful it can be. Panic lists, crowds, panic buys, crowds, panic attacks...CROWDS. Come Christmas Eve, whilst my smug, organised friends are relaxing by the tree sipping mulled wine, I'm the one running up and down Oxford Street, crying. Not this year though. No, this year I'm doing my Christmas shopping online.
With five weeks to go, this weekend is the time to start ordering. Here are some suggestions to help you along.
Under £300
Raoul, Marianne nappa leather bag £275
www.matchesfashion.com
Smythson, Brown Mara leather iPad sleeve £215
www.smythson.com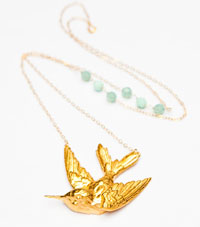 Halfpenny London, Gold-plated bird chain £242
Another beautiful, must-have creation from designer to the stars, Kate Halfpenny.
www.halfpennylondon.com
Under £200
Aromatherapy Associates spa day £150
A day of pampering at the Aromatherapy Associates spanking new boutique Spa in Knightsbridge.
www.aromatherapyassociates.com
Gaggia, Espresso Pure Coffee Maker £170
www.heals.com
Tom Ford, Neroli Portofino Eau de Parfum, 50ml £120
www.harrods.com
Under £100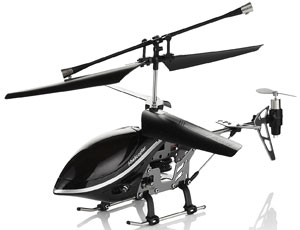 Virgin Experience Day from £50
Supercar driving, sky diving, hot air balloon rides.
www.virginexperiencedays.co.uk
Remote controlled i-Helicopter £69.95
Remote controlled from your iPhone, iPad or iPod Touch.
www.harrods.com

Jo Malone, Cologne Collection £62
A luxurious collection of 5 different colognes, which you can combine to create your own scent. Jo Malone offer a 'tasting menu' in all of their boutiques. You can learn how to combine scents, receive a complimentary hand and arm massage, and a glass of champagne.
www.jomalone.co.uk
Under £50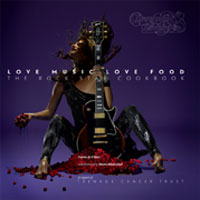 Christian Louboutin, The Book £47
www.amazon.co.uk
Horse hip flask £26.40
www.flaskstore.com
Love Music, Love Food £30
A combination of recipes, photographs and interviews from rock stars, including Noel Gallagher, Paul Weller, Roger Daltrey and Paloma Faith in aid of Teenage Cancer Trust.
www.lovemusiclovefood.org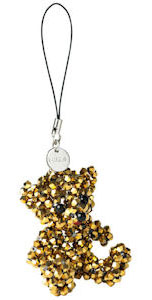 Elemis for Men, Superstar Grooming Kit £45
www.timetospa.co.uk
Furla, Gold Teddy Bear Charm £40
www.fortnumandmason.com
Hotel du Vin voucher from £50
The nationwide luxury chain do a great Sunday
Night Deal: Spend £75 in the bistro and get a room
from £10
www.hotelduvin.com
Under £20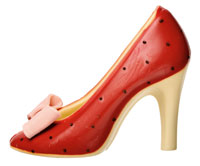 Choco Rico, Strawberry and Cream Chocolate Shoe £10.50
www.heals.co.uk
Rituals, Under a Fig Tree scented candle £13.90
www.ritualsstore.com
Hot Dog Hand Warmers £6
www.heals.co.uk
Under £5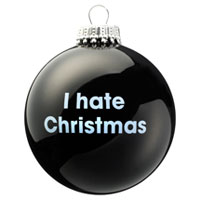 I Hate Christmas santa ball £4
www.theinsideman.co.uk
Follow Lisa Stokes on Twitter: www.twitter.com/MissSpaSpy