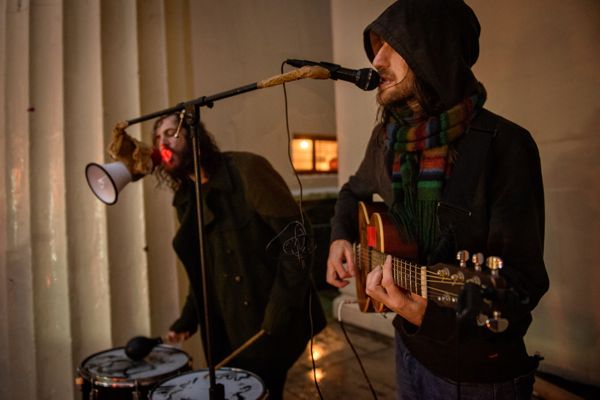 THE BUSK is a music platform. It showcases music videos and profiles fresh, new talent. If you want to listen to sound played from the streets, you've come to the right place.
You also can find your music favourites here, too.
THE BUSK introduces Son Belly.
Name: Dom Tivadar/Son Belly.

Signed/Unsigned: Unsigned. A garage band from garage land.
Label: DIY kinda guys. We record our own stuff and release it through our Bandcamp.
Members & Instruments: I sing and play guitar, Stiv Rippengal plays a deconstructed drum kit called Glenda. At THE BUSK it was me on the cave man percussion and Josh Butler (aka LOST CAT) guitaring.
Formed: Son Belly started in 2011.
Genre/s: Experimental/blues/punk/mantra/pop.
Influences: From gramophones to grunge, and other things, too. I like passionate music. I had a James Brown funky Christmas.
About You: I'm a polar bear pirate painter. My travels around have been my inspirations, and the staying stills my meditations. I put my heart in to my music and I hope it finds you well.
I used to sell my paintings in the street and busk. In Canterbury and in New York, too. I think busking's great; it hardens your musical nerves and you can't help but get an adventure.
The Future: To keep on keeping on, said Dylan. We're looking to tour this year.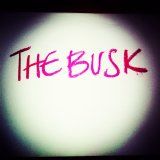 If you enjoyed watching and would like to donate towards the relief of those affected by Hurricane Sandy please visit our donations page.
SUBSCRIBE TO & FOLLOW UK ENTERTAINMENT