It is the stuff of nightmares. Exactly one year ago today, a 23-year-old student boarded a bus in South Delhi with her friend, intending to travel home after seeing a movie. This innocent young woman was then subjected to a gang rape of such sustained and horrendous brutality inflicted on her by six attackers that she died 13 days later of her appalling internal injuries.

This morning, I led a public memorial outside the High Commission of India in London to honour that young student - who for legal reasons became known as 'Nirbhaya' or 'the fearless one' - and the millions of other women who are subject to rape, assault and murder in India and around the world. I was there because tragically, news of a rape is not news to many women. Recent statistics suggest there are 66 rapes committed per day in India with Delhi being called the rape capital of the country with incidences of rape doubling between 1990 and 2008, and that is only the reported cases.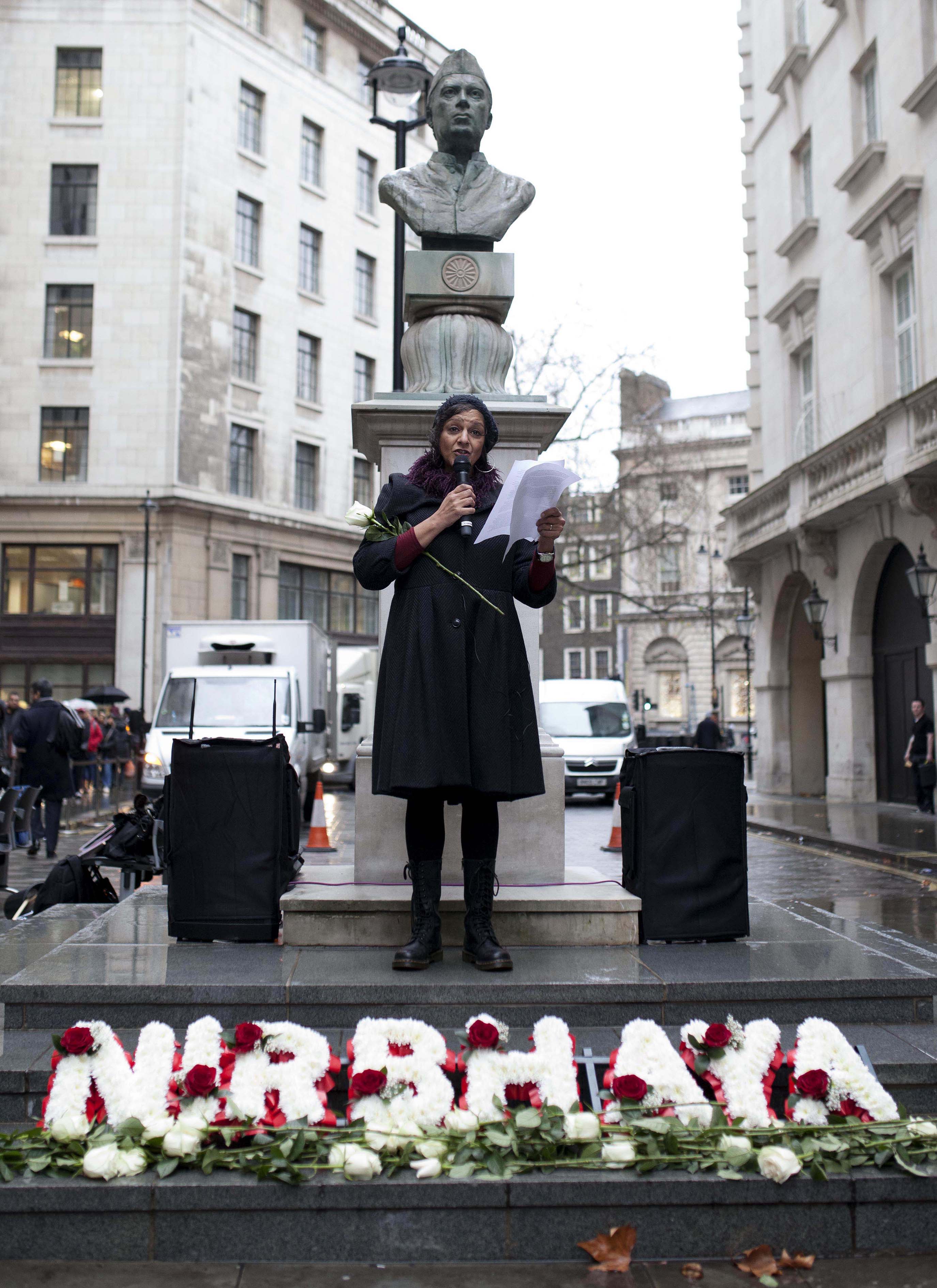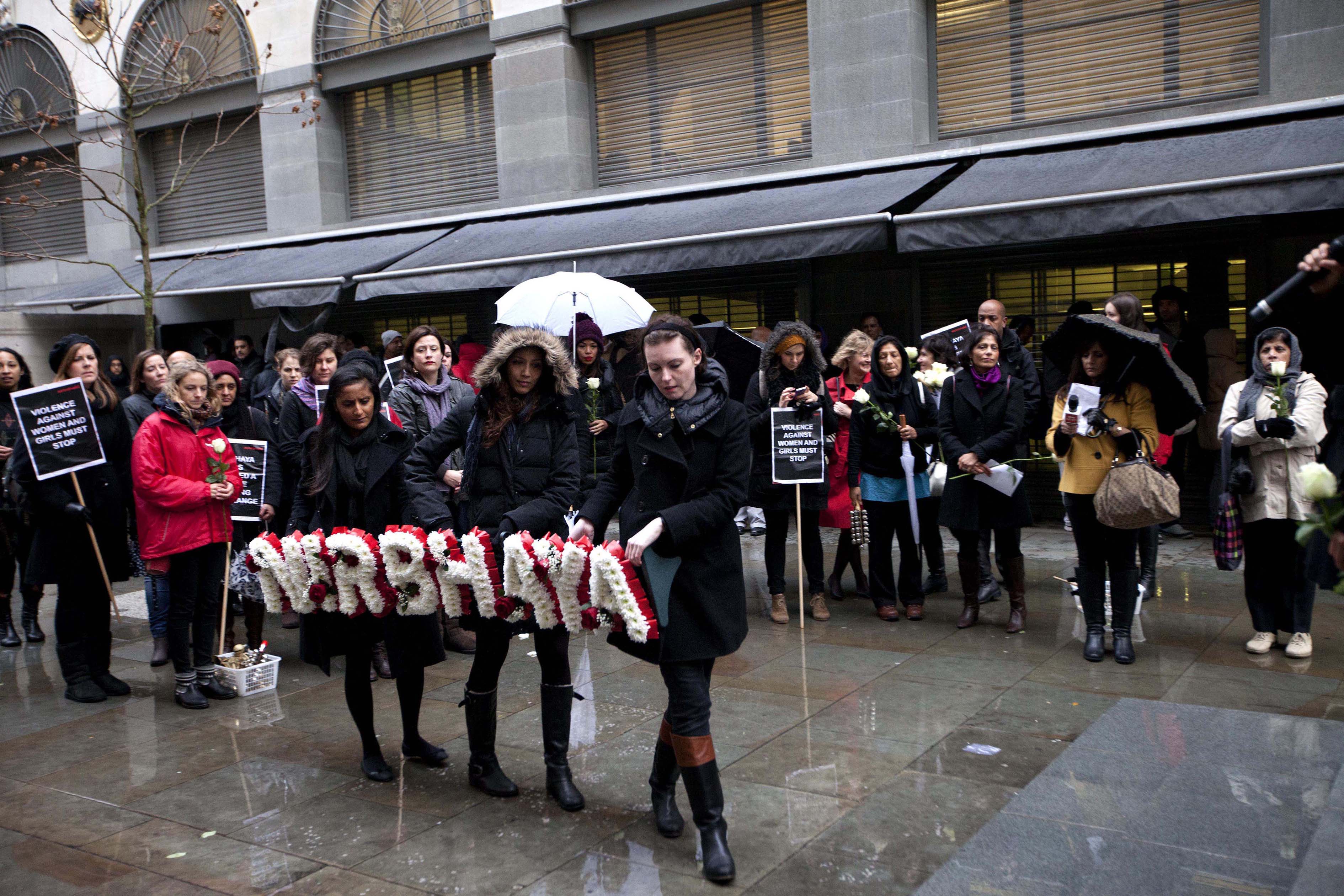 But Nirbhaya's assault was different. Perhaps it was the casual brutality of the attackers who had taken over a private bus prowling for some fun and who then tried to run over their victims after they dumped them like rubbish on the roadside. Perhaps it was the image of the dying woman and her injured companion lying half naked ignored by passing cars until a passer-by came to their aid. Perhaps it was the depressing realisation that this case would end like so many other rape cases, another statistic buried in an inefficient maze of bureaucracy and a legal system which still often assumes it's the woman's fault; if she's dressed like that, if she laughs too loud, if she's out so late, what does she expect?

As I stood in the rain today under a grey London sky mourning Nirbhaya's passing, I thought how important it was to remember the anger that her death sparked last year and to remind the Indian government and all governments around the world that violence against women and girls is corrosive and we all need to work together to stop it.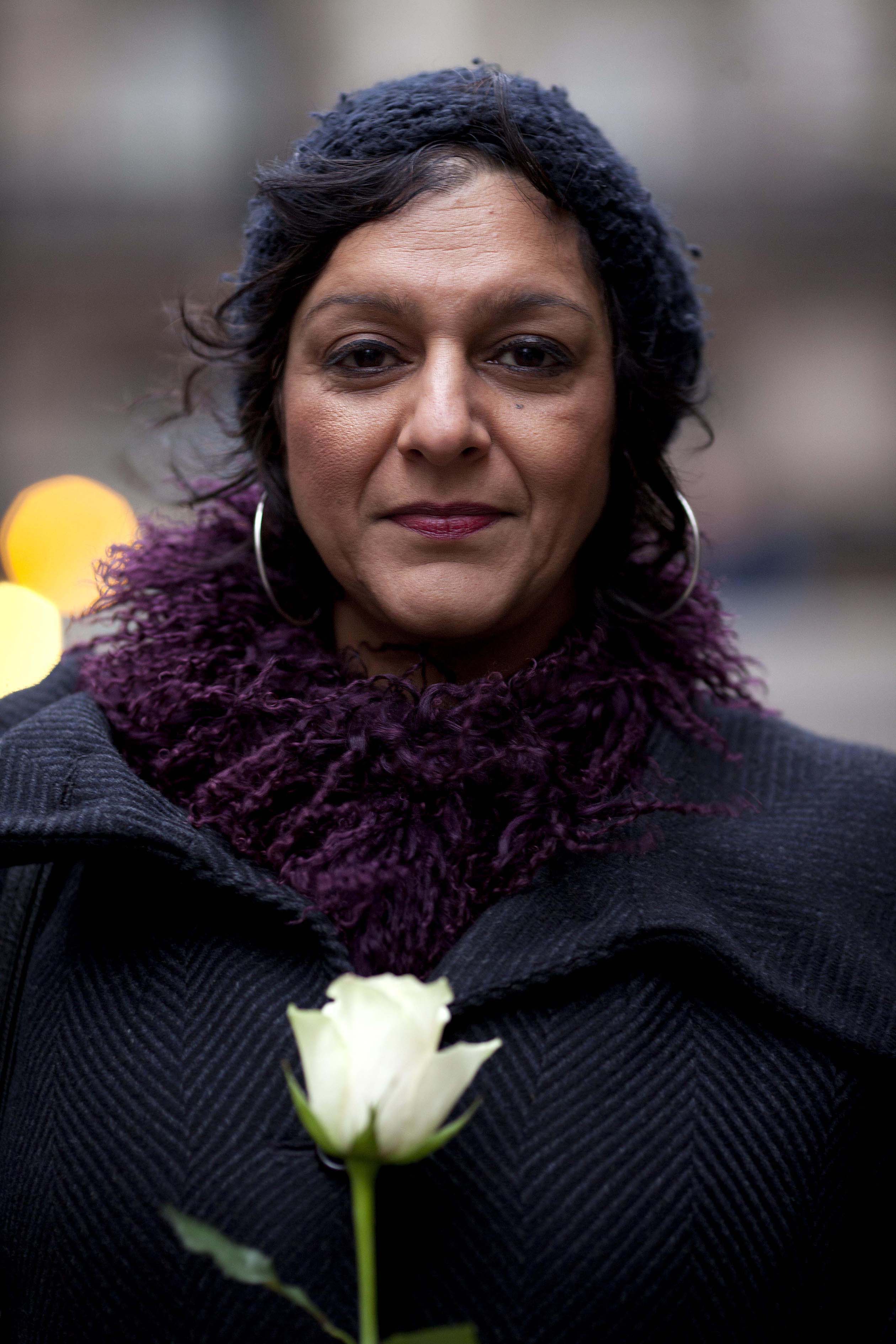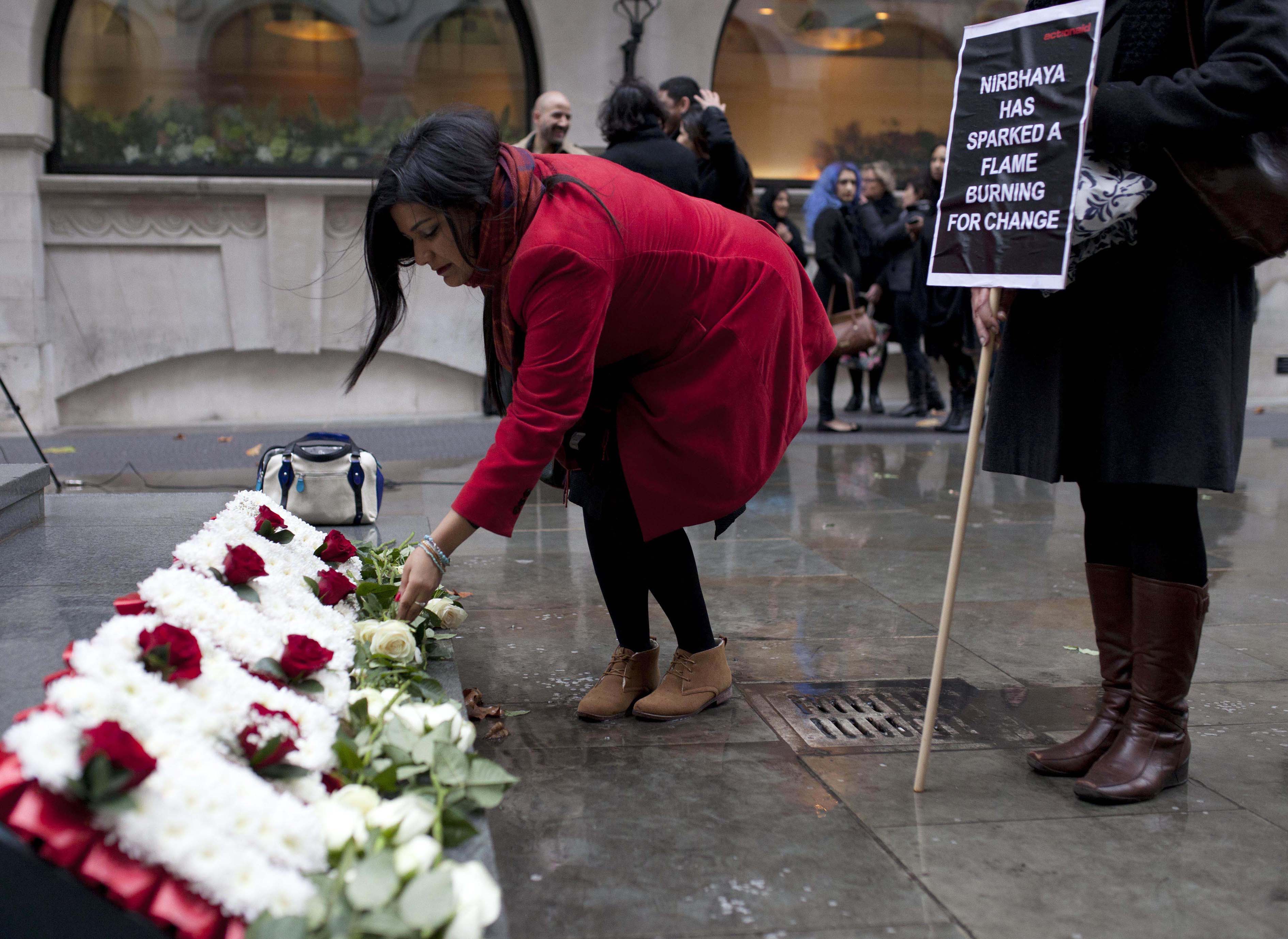 I also remembered how I felt when I heard of Nirbhaya's dreadful death: sick to my stomach, shocked to the core, and so enraged I wanted to rip up the sky. And I wasn't the only one. As the news of this appalling attack became public, it was as if the simmering embers of so many people's anger burst into furious flame and they took to the streets. Thousands of women and men, ordinary people sickened by the never ending roll call of shame of rape and violence against women and girls, took to the streets, in Delhi and in many other Indian cities, in London and Paris.

In so many places around the world, the fate of this young woman became a symbol for all the women who suffer brutality and sexual violence around the world, simply because they are women. As Nirbhaya hung between life and death, the anger grew into a movement, an uprising where questions so long suppressed or ignored were now being shouted out demanding answers. Questions about why rape is so often ignored and mishandled by the legal system, endured and hidden by women themselves out of shame or the knowledge justice will never be done, questions about female infanticide, honour killings, dowry and patriarchy and how they feed the subjugation of women.

When Nirbhaya tragically finally died, my grief was mixed with shame: I am proud of my heritage, I want to be proud of my Motherland, but how can a country that prides itself on mother devotion and goddess worship, a culture with thousands of years of glorious history and civilisation, how can it be truly civilised when it allows its women and girls be systematically brutalised like this?

Yet rape is every country's shame. Violence against women and girls is a truly international disease. Around the world, one woman in three will experience rape or some form of violence in her lifetime. This keeps hundreds of millions of women and girls trapped in poverty, which is why I'm speaking out alongside ActionAid and other organisations who are working tirelessly to provide long-term support programmes for survivors and campaigns to put a stop to violence for good. The fact that women globally came together to mourn Nirbhaya tells us it is all our shame, and all our anger shouts the same message, enough is enough.

In a final act of courage, Nirbhaya's family waived their right to anonymity and came forward because they wanted the world to know about the beloved daughter they had lost. At that moment Nirbhaya - who we now know was Jyoti Singh - regained her name. Jyoti was born and raised in Delhi, her family were from a village in Uttar Pradesh. She was the first in her family to attend college, her proud father sold his agricultural land to fund her education as a trainee physiotherapist.

Standing alongside me at today's London memorial was the young Indian actor Japjit Kaur, who is passionately involved in the play, Nirbhaya that seeks to honour and remember Jyoti through the power of theatre. As Japjit sang a lament, the rain stopped for a moment and those attending felt the passion, emotion and anger that Jyoti's passing initiated and that theatre can harness.

We need to hold onto that anger and demand that the Indian Government enforces all the promised changes of its recent Criminal Law Amendment Act, which changed laws to expand the definition of rape and incorporated new offences including acid attack, sexual harassment, voyeurism and stalking. We also need to reach out in solidarity to all the other organisations around the world working to stop violence against women and girls in every country. And in Jyoti's name, we must all work for a world where we, our daughters and mothers and sisters can grow and thrive in safety, dignity and equality. Together, we will build an unstoppable movement.

Find out more: www.actionaid.org.uk/nirbhaya
SUBSCRIBE TO & FOLLOW UK DAILY BRIEF