Reading about the past is one of my favourite...(cough!) past times. I love to read about tales of the human struggle, how people were pitted against the cruelty of the power hungry, blood thirsty psychopaths that have dominated the ranks of the elite for eons; Just because their ancestor had the biggest stick.
I piled into his autobiography over the past week looking to get to the heart of the mystery of the tiny dancer David Cameron loathed above all others, but honestly juicy details of life in Westminster are few and far between... Here are some of my favourite bits.
By writing about harrowing moments such as these, Harrod hopes to humanise the migrant crisis. Deadly Deceit tackles our inherent fear of the 'other' in many facets, from voodoo religion and women in authority to foreigners searching for a home. Whatever your thoughts on Brexit, Harrod's take on the matter of immigration and the search for a better life is simple;
Her book performed a rare feat. It penetrated the unfathomably isolating pain of mental illness. Her writing assured me that I wasn't alone. Her writing was unblinking in its honesty and it showed a complete lack of self-pity. It lacked the jocular cheerfulness that writing on depression is often mired with.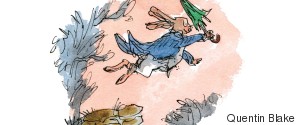 It must be about a year ago that I received the extraordinary letter from Francesca Dow, the director of Penguin/Random House children's books. It was about a story by Beatrix Potter which she had never illustrated. It was called The Tale of Kitty in Boots and included with the letter was a facsimile of the original manuscript. Would I like to illustrate it?