I don't like Halloween. I don't like Halloween because Halloween is not scary. I spend an inordinate amount of my time frightening, disturbing and creeping out your children. Figuring out ways to give your kids nightmares is sort of my thing.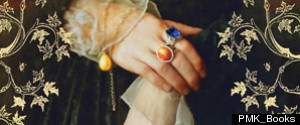 Sleuthing led me to some astonishing and, in part, unknown characters and facts, and what began as one book grew into three. After six years spent researching, I was ready to begin writing what has become The Anjou Trilogy, not as a history, but as a true story.
Our sexuality is naturally (and I do mean naturally) a part of what we are. So fiction has to deal with it in one way or another (and I do mean one way or another). The spinsterly Jane Austen hints of 'intimate attachments'. Charlotte Brontë permits Jane Eyre more freedom of expression with her 'bone of his bone and flesh of his flesh' allusion to intercourse with Mr Rochester.
In an age when social media reigns supreme and our celebrities are subjected to having their nude, private photographs gleefully circulated online without their permission, it is important to be reminded that, once upon a time, some public figures were beyond the public's grasp. This separation allowed space for stories to emerge and idols to be born.
Bronnie was a palliative nurse whose life was transformed when she found herself tending to the needs of the dying. She began to catalogue the most common regrets of the people she cared for. A common wish was that they had simply let themselves be happier.