The best gift I want to give and would love to receive, is in fact a book. Or, ya know, ten. Because when you give someone you love a book you're saying "I've thought about this, in the hope that you'll like this. I really hope you like this."
Arsenal's Invicible's 49-game winning run; Martina Navratilova's 74-game winning run, Floyd Mayweather and Rocky Marciano join
Luke Smitherd is a British writer best known for his 2015 novel The Stone Man. Shortlisted by the Amazon.com audiobook service Audible as one of their...
Fictional creativity is seen as similarly inventive as other art forms, but the great lie is that it's a profession that simply can't be as imaginativ...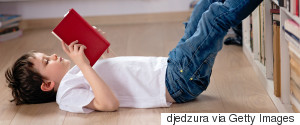 Having read a book called Freedom after the sharks by Geoff Hudson-Searle, I became curious to find out about the author of the book and to learn what...