If I'm honest, I had initial reservations about reading this book. Was it going to be a misogynistic rant, with hundreds of pages of some bitter bloke whinging and complaining about how unfair life is for men? I was wrong. It is not.
Fans of the books and films will remember that JK Rowling's world of wizardry is populated with a host of magical and frightening creatures, from elves, pixies and familiars to trolls, giants and werewolves, and everything in between.
Robert Dubois is a comfortable, elegantly dissipated publisher of the old school tradition, drifting into the twilight years of a career filled with jolly literary lunches and yellowing manuscripts.
We visit YouTube too, of course, but there's a massive generational divide on this. According to a recent Ofcom study, teenagers watch half the amount of TV their parents watch. And they spend 600% more time watching online videos than adults. That is not a typo. Six hundred percent.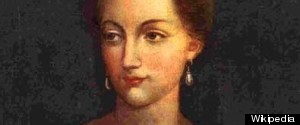 The lawyer's work and that of the detective's long hours is how many mysteries have been solved -- or not. And then DNA entered criminology to add to the writer's magical box of solutions. Here is an example in my own case.