For those unfamiliar with the first two volumes, Imperium and Conspirata, Harris's three-parter tells the story of the great Roman advocate and orator Cicero, whose speaking skills were so convincing that he became only the second man who was neither a military commander or nobleman to win the consulship.
"Over sixty percent of the sixty million people who are regular Thriller/Suspense readers in the USA, say they are reluctant to buy a book by an author they haven't read before..." That means that approximately thirty six million people in the USA don't trust me.
It should become part of their daily routine, which we know is something kids thrive on, and can also become an indicator that it is almost time to go to bed - another great technique to trick them into bed without them even realising.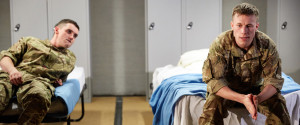 By all means take a pinch of Romeo and Juliet to show that falling in love when you are a teenager makes you think you can do anything in the world, but also makes you sort of want to die. But it all gets a bit out of hand when you bring contracting TB into the equation.
The Gap Of Time is Jeanette Winterson's 'cover version' of The Winter's Tale. In sympathy with Shakespeare's approach to source material, she gives it a considerable makeover.