Last week, on Thursday February 18th, I had the great honour to be invited to take part in one of the festivals held at London's Southbank Centre. As part of the Imagine Children's Festival, which ran from February 9th until the 22nd, I joined celebs, such as Cerrie Burnell and Carrie Grant, and many others to read a chapter of the classic kids book Matilda for Dahl In A Day.
As one of the most iconic female writers, Harper Lee's death naturally struck a chord of sorrow with the world. Tributes have bloomed across many different platforms for this inspirational woman and the legacy of her work.
Play therapists work with a play therapy kit that enables a child to tell their stories through metaphor, instead of direct language. By using art, music, clay, sand, drama, puppets, masks, dressing up props, games and therapeutic storytelling, a child reveals their sadness and losses from the safe distance of the metaphor.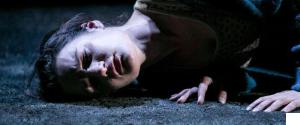 The second series of Happy Valley, where the relentlessly awesome Sarah Lancashire plays a police officer who has had the s*** beaten out of her but still sometimes goes out with a hat on, confirms Sally Wainwright as creating some of the most watchable TV we have.
I saw the site where it all started, and remember putting down my rucksack on the corner of 15th and Monroe. There's an old quote about that. And funnily enough it comes from Mockingbird