Tweet about your favourite bookshop. Tell others when they are putting on one of their intimate readings, or which book the insightful manager has just recommended. And if you can sneak a story into the local press about your own book and where it can be bought, even better.
The journalist India Knight has been busy plugging her new book In Her Prime: Older, Wiser, Happier... All harmless enough, until she chose to reveal her rather naive views on infidelity on Woman's Hour. "Affairs? So what?" she glibly pronounced. "So a lot", shouted every listener who has ever known the pain of betrayal.
Thirty years - digest that for a moment. If you're shrugging and asking "What's to digest?", you're probably under 30 and have never known a world without Madonna - you don't know how different life was for young women before she became a lightning rod for debate on Western female sexuality, and changed the way women view sex, love and ambition.
This is a lovely little full teacup of a book; light and refreshing yet full of body, a fresh new blend of narrative and anecdote. Paul Chrystal's new book "Tea: A Very British Beverage" offers a satisfying look at the history and cultural impact of tea, ranging from the legends of its discovery...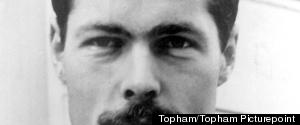 In the past four decades, there have been any number of theories as to what might have happened to this raffish, good-looking gambler. Did he escape to South Africa, to South America, or even to Alaska? Or did he take his own life after realising that his final throw of the dice had - yet again - ended in abject failure.