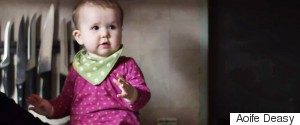 You see, Ramona was officially the heaviest baby born in maternity hospitals in Dublin in 2016. She weighed in at what the news website informs me was a "staggering" 12 pounds 10 ounces, or 5.75kg (tell me about it, mate, I'm the one who had to lug her around inside me for nearly 41 weeks).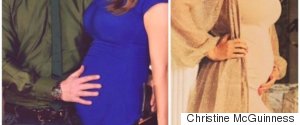 I was 14 when my mum first took me to the doctor for help with an eating disorder and it had never occurred to me that it could be damaging my fertility. That was the wake up call I needed, I knew having my own family was something I wanted in my future. The dream of becoming a mum was my recovery.
The thing is, I am quite bright. I understand that every woman's body is different and so are our circumstances. My body was previously traumatised by a couple of closely experienced miscarriages followed by a challenging pregnancy health- wise this time around.
Inside is where it hurts, inside is where it starts, that's what matters and that's where you need buy in. We are all on this journey as mums, the question is how much time are we willing to dedicate? Are we prepared to invest in ourselves? Can we continue to give from an empty well?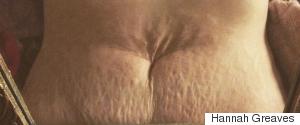 Yet, body positivity has brought so much to me. For the first time I have learned to unlearn what I believe to be the ideal body. I have learned to trace my fingers over the valleys and ridges of my stomach.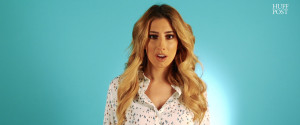 From the way she perceived her body after giving birth to her first son, Zachary, to the pressure she felt being in the public eye after having Leighton, Stacey Solomon vlogs with us about the way pregnancy changed her body and encourages other mums to embrace their Mumbods.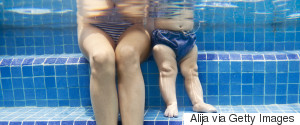 All mums' bodies are different. And that's okay. In fact, it's more than okay. There's absolutely nothing wrong with a "post-baby body" and it's absurd that even we as a society have started to use this phrase with the assumption it's "different" or "worse" than the body you had before you gave birth.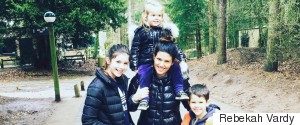 As I sat there (with my jelly belly hanging over my grey jogging bottoms, my enormous boobs were busting out of my grey nursing bra, I had new stretch marks and my thighs and bum were bigger than ever) I could have felt really bad about myself, but instead I thought "f**k this."
Those lovely hormones that caused your hair to stick around for longer than usual were simply on loan as a consolation prize to make up for all the other crap that pregnancy hormones put you through. Now that your baby is here, they are simply leaving your body and taking the extra hair with them.
Now, since having my first child when I was 18, I feel as though as soon as I gave birth there was an instant pressure to be a completely different person. Don't get me wrong, I felt different, my outlook on life totally changed and I had a whole host of new emotions and feelings that I hadn't experienced before.
Every disgusting stretch-mark is actually a forever connection to the child I grew and a mark of respect for the ones who didn't make it. Every bit of disgusting over hang covering up my mum pants is actually a story of good times, eating and drinking with friends, sofa buffets of cheese and crisps with my husband and birthday cake for all the years and years celebrating my own life and those that I'm blessed to have around me.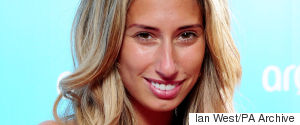 I suppose for me it's not about stopping the set up perfect shoots because maybe they make the individual doing them feel great, which I'm all for, but it's about making people aware that the people in the photos are not superior beings. We all have our differences and it's not realistic to believe that we all carry a ring light and hair and make up on standby everywhere we go. The reality is we have spots, stretch marks and muffin tops! Haha