I can't say I'll give anything away for this one. But I thought it might be nice to ring in the results of the London Mayoral election (due anytime in the next twelve hours) with a caption competition. Those leaving the funniest comments below will win... kudos from me! So have at it...
(Oh and if you were wondering, the shoes are from Oliver Sweeney, who gave both candidates a pair. Cue left/right foot puns).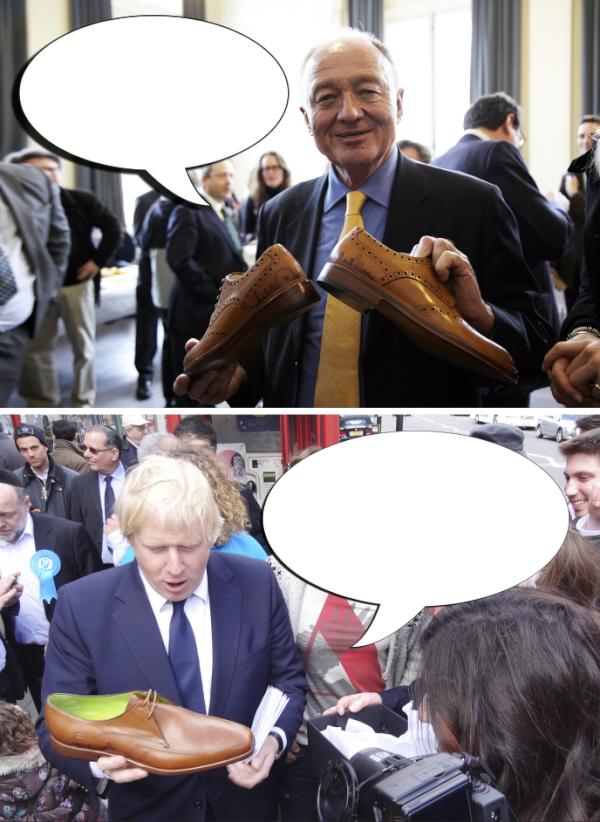 SUBSCRIBE AND FOLLOW
Get top stories and blog posts emailed to me each day. Newsletters may offer personalized content or advertisements.
Learn more