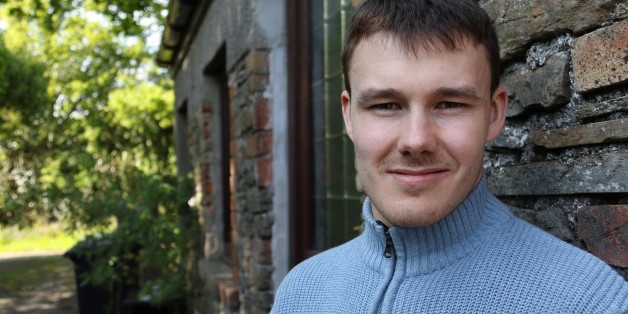 How curious would you say you are about life and love? Have you ever seen any movies where characters integrate seamlessly with each other and ever wonder how that was possible?

I've always been curious about love, I've never had a relationship and over the years I've learned a lot about how they function in both movies and real life. This curiosity led me to apply to take part in the TV show The Undateables.

My name is Jenkins, Rhys Jenkins, from Neath, South Wales. I've been diagnosed with high functioning autism and severe dyspraxia. While these can result in me facing difficulties in life I think autism has also given me an excellent memory for things like facts.

You might have guessed from the title that I'm a fan of James Bond, I'm such a fan that if you give me a quote from a Bond film I'd know which one it is, without fail. My autism can also make it difficult to understand social cues and signals, this can make dating and interacting with others difficult at times.

With this in mind I thought it would be good to get some help with dating and so I decided to apply for the show via telephone. To my surprise the production team got back to me so I told them all about my interests and what I did. I can remember the phone call like it was a few weeks ago, over the call I recalled the name of every single James Bond film from Dr No to Spectre, they were impressed and this led eventually to them asking me to be on the show.

Throughout the process I was sceptical about exposing myself to the general public, I can be quite a shy person and I'm not used to being in the spotlight! So I talked to my family as well as many friends. Their feedback was really helpful, it helped me to see that, even though I had reservations about exposing my life to the public eye, it is first and foremost the chance to meet someone nice who I could form a connection with. And even if love didn't result from the experience I'd make a friend. Sometimes in life you don't always get what you hoped for but that doesn't means you don't get anything great.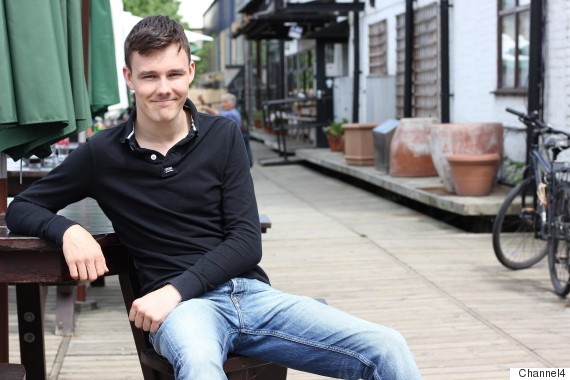 The process of filming was hard work but very satisfying, throughout it all I felt as though I was working towards something. It was daunting but the production team, especially those who filmed me, were always calming, supportive and reassuring whenever I felt daunted by the prospect of going on national television.

During the early stages of filming, the crew were keen to focus on my interests, especially James Bond. We visited a beach in Wales where a scene from Die Another Day was shot. This trip set the tone for the rest of filming, it felt like a massive adventure which was tough to do but immensely satisfying. I felt as though I was showing that people with autism could communicate efficiently with others and were able to exude confidence. I've always been confident and I felt this journey had given me some wisdom by asking me to think about what I look for in a partner.

I learned that love, like the ocean was vast and full of mystery, as well as deep.

When the date came I felt my nerves were reaching a crescendo! I felt like I was on the verge of both greatness and disaster (after all, there are so many examples of bad dates in real life as well as in the movies!)

My mission: to be myself, don't screw up and whatever you do don't be mean! Apart from that I did not know what to expect. I don't want to reveal too much about what happened ahead of the show but I will say the girl I met was lovely.

This journey has made me a stronger and a more confident person, it may not work for everyone with a disability but I felt it worked for me. I think that the show is a credit to someone like myself because it focuses on who the person is rather than how their disability affects them.

To anyone with a disability I say this, this show made me confident and wiser, I got to meet someone great and if you think this show could help you to date then I encourage you to apply.

I'd like to end by saying that if I can make a positive experience out of this process, then you can too! The name's Jenkins, Rhys Jenkins, I wish you all the very best.

The Undateables transmits on Mondays at 9pm on Channel 4 and is also available on All4. To apply to take part in the next series, click here
SUBSCRIBE TO & FOLLOW UK ENTERTAINMENT