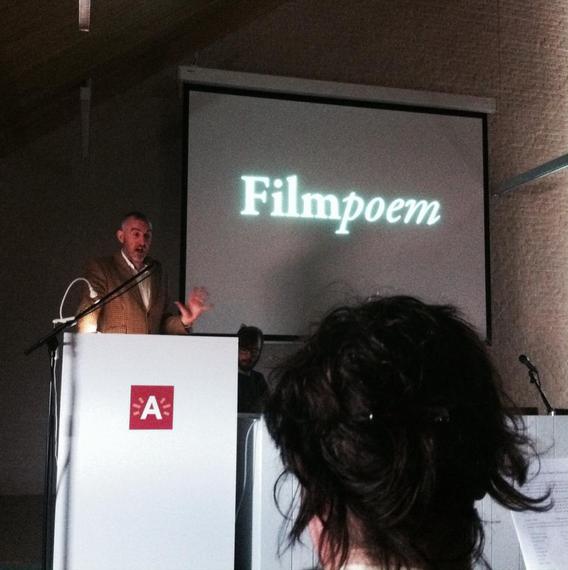 Poets, musicians and filmmakers from all over the world converged on a converted packing house in Antwerp, Belgium last Saturday for a day of gorging on film-poems. It was glorious.
Organiser Alastair Cook emphasised the point that the film-poem genre is an inclusive and encouraging one--suggesting that we all start somewhere, even if with the video facility on our smart phones, and start making film-poems. Particularly helpful in that regard was the first screening, an introduction to the film-poem. Luckily, most of the works that Alastair picked to illustrate the depth and range of this genre are also available online. What follows, below, are those films (recommended to view in full-screen mode).
Watch. Enjoy. Make film-poems. Perhaps I'll see you at a film-poem festival soon.
Four Years From Now Walking With My Daughter

This Blogger's Books and Other Items from...
SUBSCRIBE TO & FOLLOW UK ENTERTAINMENT