 For centuries the Adriatic has been a major highway and, for this reason, the Abruzzo and Le Marche regions of Italy share history, culture, tourism, arts and ancient crafts with Croatia. The EU "Adristorical Lands" project aims to highlight remarkable, but largely unknown attractions, on both sides of the Adriatic. I embark on a voyage of discovery.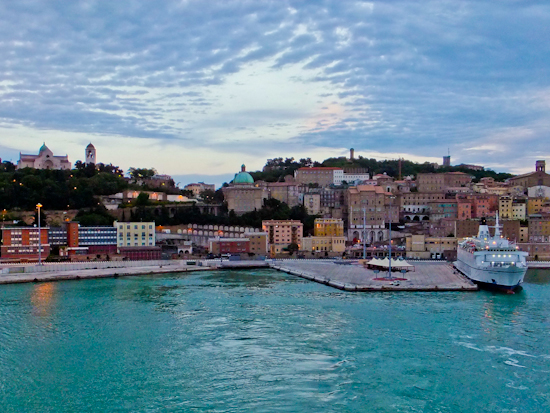 Pescara
Pescara is my port of entry for the Adristorical Lands and it's only 15 minutes from the airport to the centre of town. This is a modern city, since much was destroyed during the Second World War, but there is a small historical section, nothing more than a couple of streets. The poet Gabriele D'Annunzio, an important if controversial figure, was born here, and his house has been preserved as a museum. He was active in politics and, after the First World War, set up his own independent city state in what is now the Croatian city of Rijeka. Italian forces finally booted him out in 1920 but not before he'd developed many of ideas and techniques of Italian fascism which later inspired Mussolini.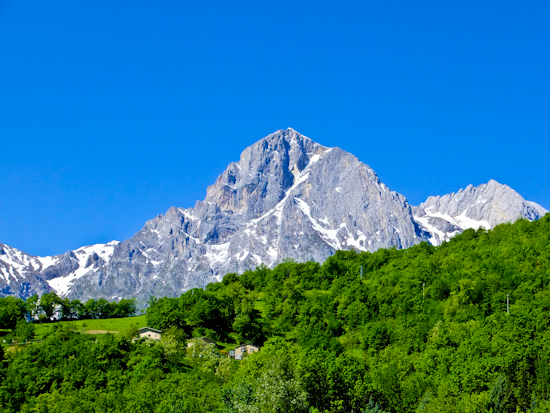 Abruzzo
Leaving the coast behind me, I drive inland and am soon rewarded by stunning views of the snow-capped Grand Sasso mountain peaks. This is a wild region, much of it national park, and fortified villages cling to the hillsides, some with little or no population.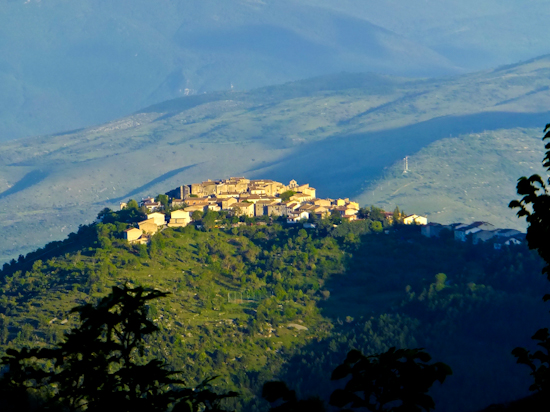 Rocca Calascio is particularly impressive with a large fortress crowning the heights of the village and I enjoy an excellent lunch at Rifugio della Rocca. The owner has converted a handful of stone houses into rooms and it's an isolated, if beautiful, place to stay.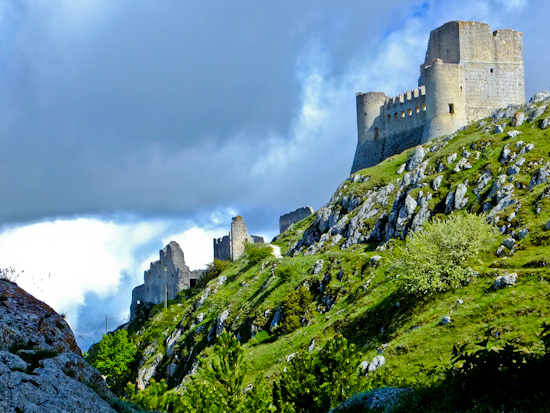 In the nearby village of Santo Stefano di Sessanio, the entire village has been turned into a hotel, the brainchild of Daniele Kihlgren. He became so concerned about the loss of the Italian peasant tradition and their traditional architecture that he started buying up deserted settlements. Here, he's converted around 30 houses into hotel rooms and each has been thoroughly modernised with under floor heating and the latest plumbing to create a style best described as rustic chic. He even extends the idea to the hotel restaurant which serves up rare grains and authentic slow food on huge wooden tables. It's a unique experience, wandering the labyrinthine deserted alleys on your way to breakfast, and it gives you a sense of what life must have been like here.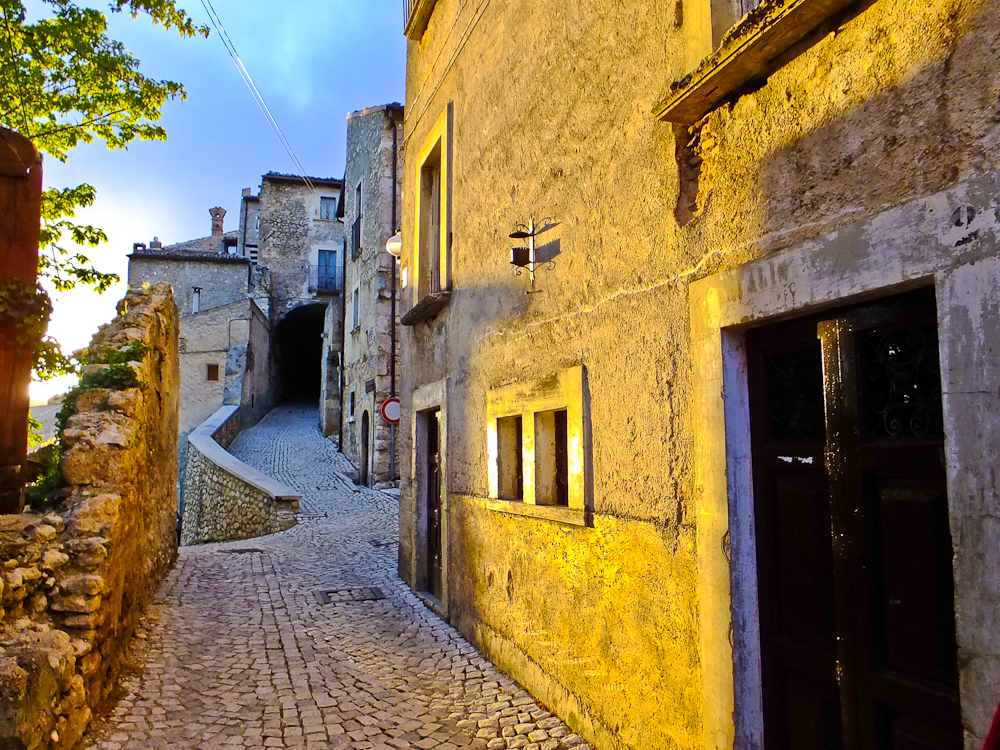 In the north of Abruzzo is the rock fortress of Civitella del Tronto, the largest in Italy, and second largest in Europe. It was the last stand of the Bourbons, but rather sadly had to be handed over to the newly formed Kingdom of Italy in 1861 after Francis II surrendered. There are splendid views of the surrounding countryside, all the way to the sea, and it's well worth exploring the town below and eating at Zunica 1880, one of the region's best restaurants.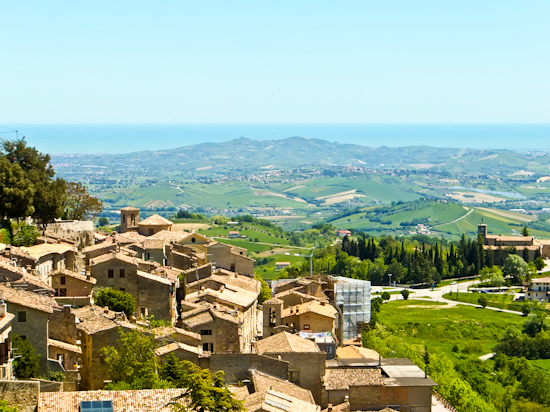 Le Marche
Crossing into Le Marche the scenery changes, mountains replaced by rolling green hills and villages by much larger settlements. Ascoli Piceno has a delightful historical centre built out of travertine, a local limestone, and the Renaissance Piazza del Popolo is among the most beautiful squares in Italy. There's much to explore here, including the Cathedral and the Palazzo dell'Arengo, housing the city's magnificent art collection. Also worth a visit is the beautifully restored theatre.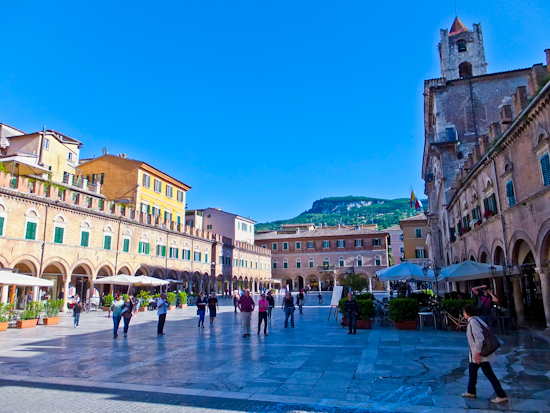 On a hill, just outside the town is the Borgio Storico Seghetti Panichi, an ancient medieval fortress, converted into a country residence in the 18th century, and now a boutique hotel. Each of the 11 suites is furnished with antique furniture and works of art and there are stunning views over the surrounding countryside. The family has been here since the 1750's and they make delightful hosts.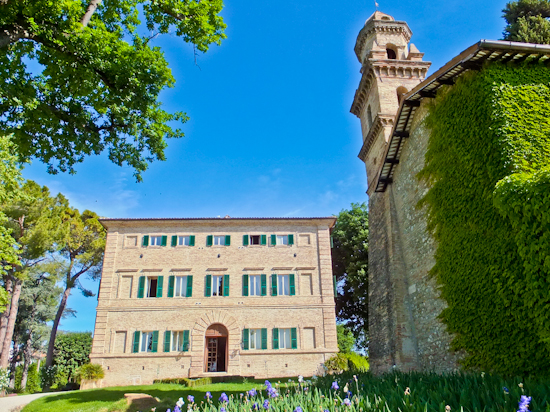 Slightly smaller than Ascoli is Offida, dating back to the stone age, and built entirely of Le Marche brick. It's famous for its lace and the local women can still be seen, sitting outside their houses with needle and thread. The most impressive monument is the church of St. Maria della Rocca, once a castle but donated to the Franciscan monks in 1039 . They incorporated an older church into the crypt and their new church occupies the first floor, with traces of the original frescoes still visible.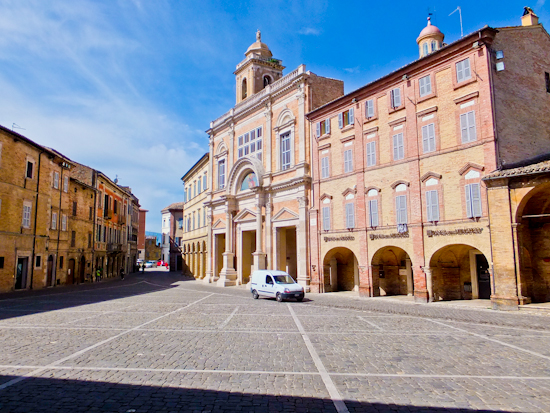 Contemporary artist Paolo Consorti has his studio nearby in San Benedetto del Tronto and he's happy to receive visitors. The walls are covered with examples of his work, an original combination of painting, photography, performance and digital film. His subject matter is sex, nature, politics and religion but don't let that put you off. In person he's a charming host and he'll even give you a tune on his piano.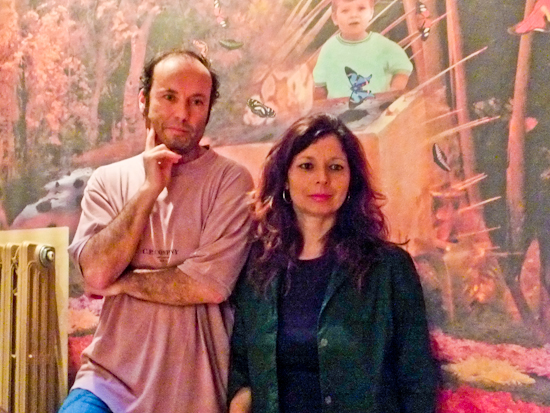 Hvar, Croatia
There's a regular ferry service between Ancona and Split in Croatia, but you can also charter a small yacht to cross the Adriatic from Port San Giorgio. It's an overnight crossing of around 12 hours, and then you'll need to take another ferry to the island of Hvar. The town with the same name is a delightful Venetian port which attracts celebrities including Beyoncé, Tom Cruise and Prince Harry, although not all at the same time.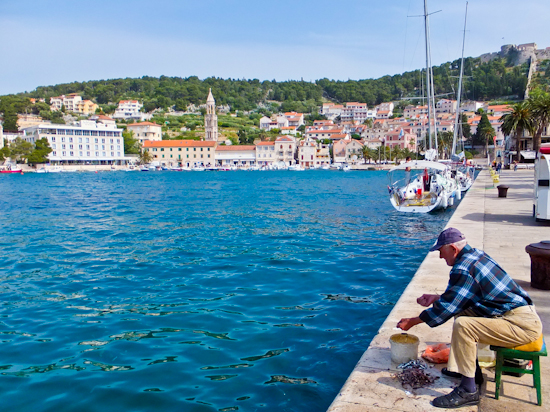 As well as the architecture you can also see the Italian influence in the food, and at Gariful they serve excellent seafood with interesting local wines from Andro Tomić. The Hotel Riva, right on the port, makes a comfortable base.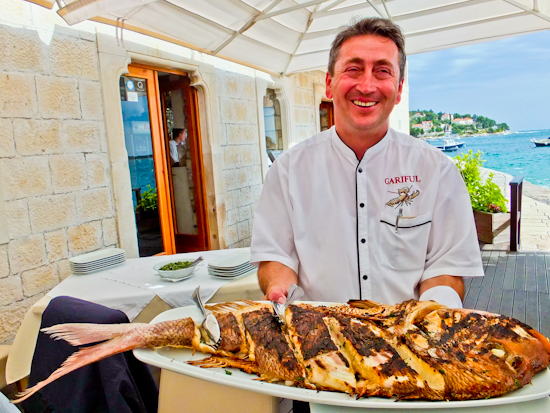 In the height of summer the town's many clubs churn out 24 hour music, so you might want to escape to Palmižana, on the small island of St. Klement. Only 30 minutes by boat, you enter the world of owner Dagmar Meneghello who has furnished the restaurant with her eclectic art collection. She sources fresh, healthy, naturally organic ingredients from the island's gardens and gets excellent seafood from the local fishermen. And, if you don't want to leave, she has a number of villas and bungalows for rent in the grounds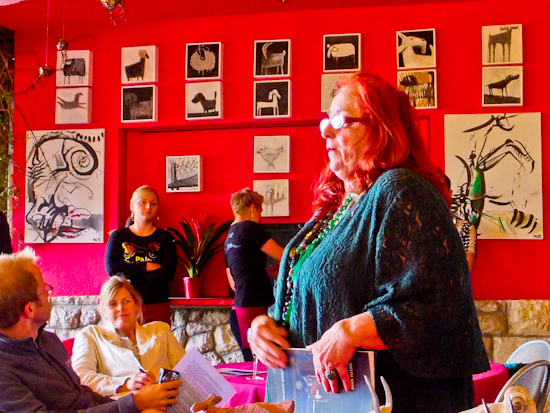 Other alternatives are the slightly sleepier, but no less attractive towns of Stari Grad, and Jelsa, both right on the Adriatic. For real isolation there's the semi-abandoned 18th-century shepherds' settlement of Humac, made up of tumbledown stone cottages, on a hilltop in the centre of the island. Here you'll find homemade wine, local meat and seafood and, since there's no electricity, everything is prepared over charcoal. Their speciality is Peka, a local variation of Lancashire Hotpot where meat and potatoes are slow cooked in an aluminium pan with the lid covered with ash. The place has been designated an Eco village and there are plans afoot to restore some of the houses and demonstrate traditional crafts.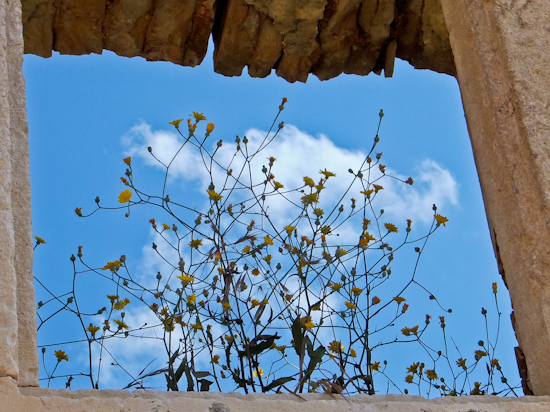 In the week, I spend in Italy and Croatia I see many similarities and some differences. Without a doubt food and drink is very important in both countries and they share many of the same traditions. Architectural styles are similar too, partly as a result of past Venetian colonisation, and, if you close your ears to the different languages, you won't quite know where you are. The Adriatic is the common bond and, since it's so easy to cross, it makes sense to sample the culture of both countries in one trip - you get two for the price of one...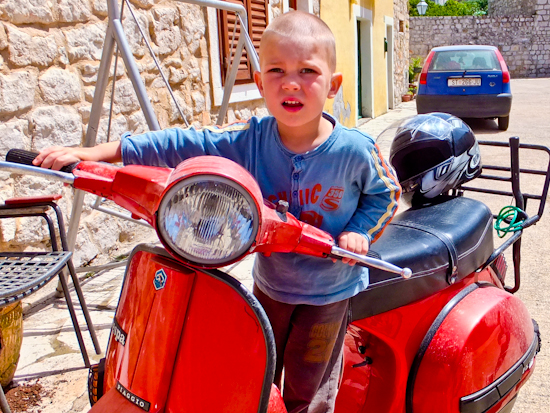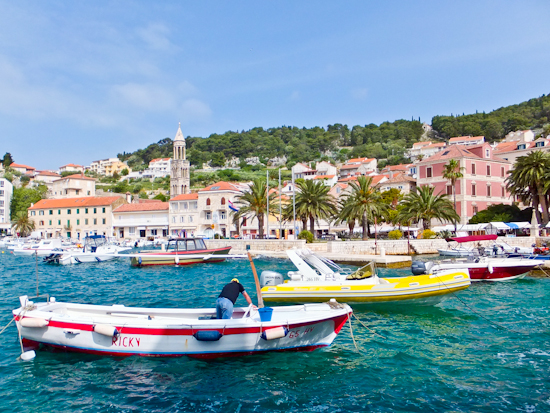 All pictures copyright Rupert Parker
SUBSCRIBE TO & FOLLOW UK LIFESTYLE