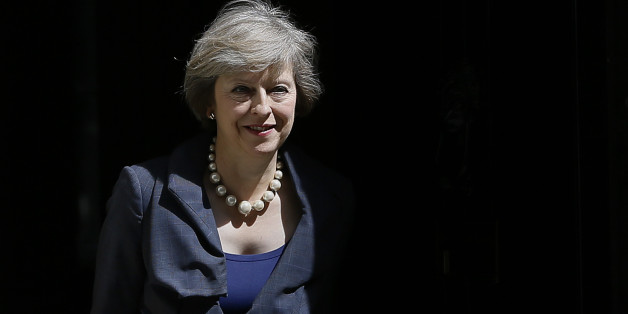 As the dust settles after the most drastic cabinet reshuffle in decades, the image Theresa May is trying to project does not match her previous rhetoric, nor her recent appointments. The country's recent Brexit vote has clearly felt like a mandate not only to leave the European Union, but also to shift the incumbent Government party to the right.
Leading Brexiteers and Eurosceptics have been the headline appointments. This clear ploy to pacify and placate the right of the party has led to the appointment of the previously disgraced Liam Fox, who in 2011 was forced to resign due to a previous flatmate and lobbyist meeting him on at least 18 foreign trips. The same Prime Minister, who saw George Osborne as a tarnished brand, seemingly does not mind promoting a minister with a similarly questionable track record when it suits her.
Nor does she flinch at appointing another right winger, David Davis, to head the Brexit negotiations. When he was Europe Minister, under John Major's Government, he became known as 'Monsieur Non'. The atmosphere then between the UK and the EU was the most toxic officials had ever experienced according to one insider. Will Davis, whose reputation precedes him, really be the best man to convince 27 other countries of the strength of our case?
This desperate cosying up to the Brexiters, is no better exemplified by making Brexit figurehead and poster boy Boris Johnson Foreign Secretary. Disbelief filled Westminster and the world, as the man best known for his zip wiring escapades and undiplomatic approach, is ironically made Britain's top diplomat. The laughter surrounding him often masks a sense of nervousness that something slightly too risque or downright offensive will be said at any time, possibly souring relations with whichever nation is hosting him. Similar to Liam Fox, his track record does not prove he is trustworthy enough to hold one of the most powerful positions in Government. A man who has offended so many of our allies and spouted half truths his whole life, whether as a reporter or leading the Brexit campaign, is now being trusted to lead the Foreign and Commonwealth Office.
This bizarre inability to distance herself from the most toxic elements of her party extends to broken Health Secretary Jeremy Hunt. The least liked man in the country inexplicably kept his job; one can only presume that nobody dared take on the job of implementing another throwaway Tory pledge, a pledge which has already alienated a whole new generation of doctors. Or perhaps he is being lined up as the fall guy who will be put out of his misery when we find out that the £350million for the NHS every week, promised by BoJo and others, has in fact been spent on £5,000-a-day lawyers hired to extract us from the legal quagmire Brexiters have plunged us into.
Against the backdrop of these appointments we witnessed the demotions of more centrist politicians like Nicky Morgan and the destruction of the Department of Energy and Climate Change. The desire to stick to pledges has unfortunately not been extended to climate change goals set by the Tory government. The integration of DECC into the larger Department of Business, Energy & Industrial Strategy, is a move that can hardly be described as surprising from a Prime Minister who on the few times she has voted on climate change matters, voted against implementing further measures to tackle global-warming. Rather than stopping there, Theresa May has appointed leadership contest loser Andrea Leadsom to Secretary of State for Environment, Food and Rural Affairs. The same woman who, when appointed as Energy Minister, had to ask 'Is climate change real?' and since then has had a staunchly ungreen voting track record. Mrs May's final inspired choice was Priti Patel to head up a department - International Development - which she has previously wanted to abolish.
These promotions exemplify the lengths Mrs May will go to in order to heal the rifts within her party and promote Brexiters and the right of the party.
Yet as this almost comical chapter draws to a close, we must be scared of the direction Mrs May is taking us in. I fear that rather than a move back to the centre, we are being edged towards the right and with the Labour Opposition in disarray, there will be no real counter to this party for the next four years. Without real opposition, the Tories will undoubtedly bulldoze even more of the welfare state and push the NHS to breaking point. At the end of their tenure, I wonder if the foundations of what makes Britain great, will still be intact. This is not the politics of fear, this is fear of the kind of politics that will come about if Mrs May and her Cabinet are allowed to do as they please.
SUBSCRIBE AND FOLLOW
Get top stories and blog posts emailed to me each day. Newsletters may offer personalized content or advertisements.
Learn more