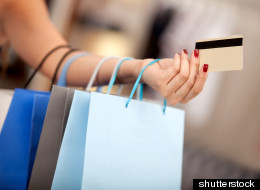 By Quinn Connors
After a very long wait, Spring has finally arrived in Paris. At Vogue.fr we have been anxiously waiting to dig into our warm weather wardrobes for what feels like months, and can't wait to wear our springy pieces once again. To celebrate the belated, but very welcome spring, we've gathered our favourite looks from Spring/Summer 2013, to bring you our shopping edits for the fashion and jewellery trends, on Vogue.fr. From vibrant pop, to soft, folky colours - inspired by our April 2013 Peru special issue, this spring, colours are the new black - even here in Paris. Also, after a couple seasons of geometric prints and patterns appearing on the runways, spring fashions have gone graphic from harlequin pants and striped blazers to checked cuffs and other kaleidoscopic jewels. To top off our favourite spring trends, our exclusive guide also includes animal-themed jewellery, special lightweight knits, throwback trainers and fantastic plastic shoes, clutches and more accessories.
See all our fashion and jewellery guides on Vogue.fr, plus a selection of our favourite spring pieces below to help you create the perfect ensemble for the warmer months.
Spring Shopping with Vogue.fr
Spring Knits: Sapata Twist cotton sweater, €180.

Optical Illusions: Slim Harlequin jeans, €1,053

Graphic Diamonds: Maillons Panthère grey gold, diamond and black ceramic necklace with a total of 4.53 carats, price on request.

Chromatic Fantasy: Fringed bag in fabric, black snake and lamb skin, €900. See more Delphine Delafon bags on Vogue.fr.

Skate Park: Multicolored suede sneakers, €560.

Folky Colors: Beaded bracelets, €75.

Opitical Illustions: Leonard sunglasses in acetone, €260.

Animal Attraction: Diamond Eléphants earrings in gold and moonstone, price on request.

Graphic Cuffs: Cuff in golden brass with resin pixels, €225

Sea Green: Capri ring in rose gold and chrysoprase, €9,450

Chromatic Fantasy: Wayfarer mirrored sunglasses, €160.

Plastic Fantastic: Black patent leather and plastic sandals, Plexiglas and leather heels, €2,850.

Chromatic Fantasy: Apollonia Rainbow necklace, €675.

Chromatic Fantasy: Striped fine cashmere sweater, €475.
Follow Vogue.fr on Twitter: www.twitter.com/VogueParis