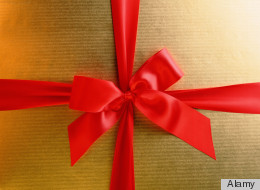 With less than a week until Christmas, are you ready for the holidays? Vogue.fr has scoured the shops to create colourful gift guides to help you complete your Christmas shopping on time. In inky blue, luxurious gold, ruby red, emerald green, shining silver, warm amber, sleek black, rosy pink and wintery white, we bring you gifts for everyone on your list... including yourself.
Vogue Paris' Colourful Christmas
Red velvet bustier dress, Dolce & Gabbana, €3,950.

Patent golden-toned leather heels, Céline, €590.

Miss Dior crocodile bag, Christian Dior, price per request.

Joy ring in white gold set with diamonds and a cabochon emerald, Boucheron, price per request.

Jingle Bell Dolly velvet heels, Charlotte Olympia, €725.

Medium Antigona bag in crocodile effect leather, Givenchy by Riccardo Tisci, price per request.

Velvet and diamante loafers, Emporio Armani, €395.

Black ceramic Dior VIII watch, Dior, price per request.

Golden python clutch with skull and wing clasp in gilded metal and diamond, Alexander McQueen, €1,995.

Metallic silver trench, Burberry Prorsum, €1,995.

Diamond link necklace in diamond-encrusted 18 carat white gold, Ralph Lauren Joallerie, €131,700.

Rouge Volupté lipstick, Yves Saint Laurent, €29.65.

Louis XIII cognac, Rémy Martin, price per request.

A week of underwear, cotton and silk, Stella McCartney, €160.

Belair X 6 12 camera, Lomography, €299.

Cachemire gift box, Ladurée, €90.

Figuier candle, Dyptique, €190.

Deluxe Collection solid perfume, Bottega Veneta, €150.
Follow Vogue.fr on Twitter: www.twitter.com/VogueParis