An archipelago of more than 332 volcanic islands spread out over 7, 100 square miles of the South Pacific ocean, Fiji is home to some spectacular landscapes, with dense, rising greenery giving way to white sandy beaches and clear azure waters. Previously known as the Cannibal Isles for its fierce warriors, Fiji's modern day inhabitants are known to be incredibly friendly and welcoming.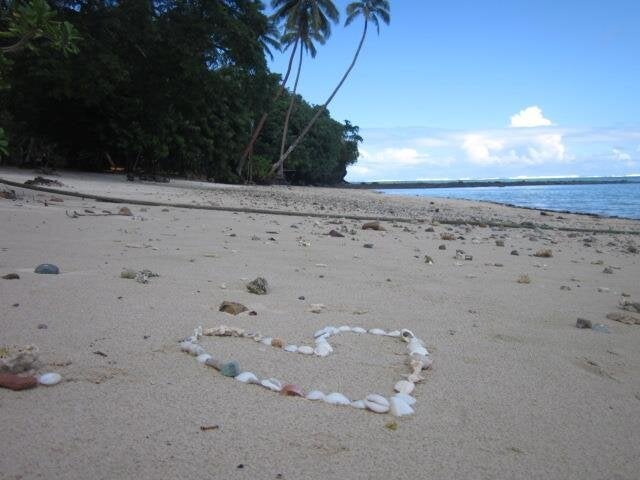 Volunteering in Fiji to help with conservation and sustainable development gives travellers the chance to really get to know the islands' unique culture and truly relax into 'Fiji time'.
If you're out on the islands here are 5 things it wouldn't do to miss out on before you leave:
Diving and Snorkelling

Diving or snorkelling is a must if you are in Fiji. The coral reefs that surround the many small and large islands that frame Fiji host an abundance of marine life, and make for some fantastic dive and snorkelling sites. Fish of a wide variety and many colourful corals span a vast section of the sea bed; if you are an experience diver then the range of depths and complex formations of coral will test and delight you, if you are a less experienced diver or have never dived before then snorkelling is an easy way to experience the underwater beauty or you can learn to dive in an amazing environment with 'beginner sites'. If you visit Fiji, you must get in the water at least once; it's an opportunity not to be missed.

Visit the Yasawa Islands

The Yasawa Islands are volcanic islands that are made up of six main and numerous smaller islands. The group of islands stretches for more than 80 kilometres in a north-easterly direction away from the main islands of Fiji. It is very easy to get out to even the furthest of these islands on a regular and inexpensive ferry service from the port of Nadi. On these islands you will find traditional Fijian villages and practices still going, as well as unspoilt waters and beautiful forests to explore. Again, these islands form the main bases for supreme diving and snorkelling sites.

Go to a rugby match

If you visit Fiji between April to September and you are a rugby fan, then you will know that Fijians are fanatical about their rugby too. This is their season and teams flock to the National Stadium in Suva to scrum and ruck it out to see who will be crowned season champion. If you love your rugby, and even if you aren't a huge fan, its well worth a visit to watch a match as the atmosphere is electric, and you can join the Fijians in celebrating their favourite sport even if it's not your favourite!

Colo-i-Suva Forest National Park

This is a lush rainforest park just 20 minutes drive from the main town of Suva. The area teems with wildlife and tropical vegetation, with 6km of waking trails that cover clear natural pools and amazing views, with a chance to act the explorer in the rope swings over water and stone steps. This area of calm can provide a nice break from Suva's city clamour, but be sure to go with a guide as they will know the routes and allow you to have a safe and informative visit.

Visit Fiji Museum
In Suva's historical Thurston Gardens, the Fiji Museum holds an unrivalled collection of anthropological and historical material, some of which date back to over 3,500 years ago. The museum has objects that represent indigenous, Indo-Fijian and other communities that have settled in the Pacific Islands. If you want to learn more about the history and culture of Fiji and the other Pacific Islanders, this is the place to head to.
Author Ellie Cambridge, is an Online Journalism Intern at Frontier, an international non-profit volunteering NGO that runs 320 conservation, community, and adventure projects in 57 countries across the globe including Fiji. She can be found blogging on Frontier's Gap Year Blog or posting on the Frontier Official Facebook page.