Zookeepers are mystified by relationship between a ram and a doe that's been bucking the trend in Yunan Wild Animals Park, China.
Ram "Chang Mao" and doe "Chun Zi" have been spending almost every day together, and been repeatedly mating, apparently giving Chang Mao a new fleece of life.
Leader of the rams, the territorial male refuses to let any other male deer approach his fawning lover, Chun Zi.
"They have been together for almost a year, and I found that they have mating every day," animal keeper Liu Gencheng said, "It is very unusual for animals because they have mating periods."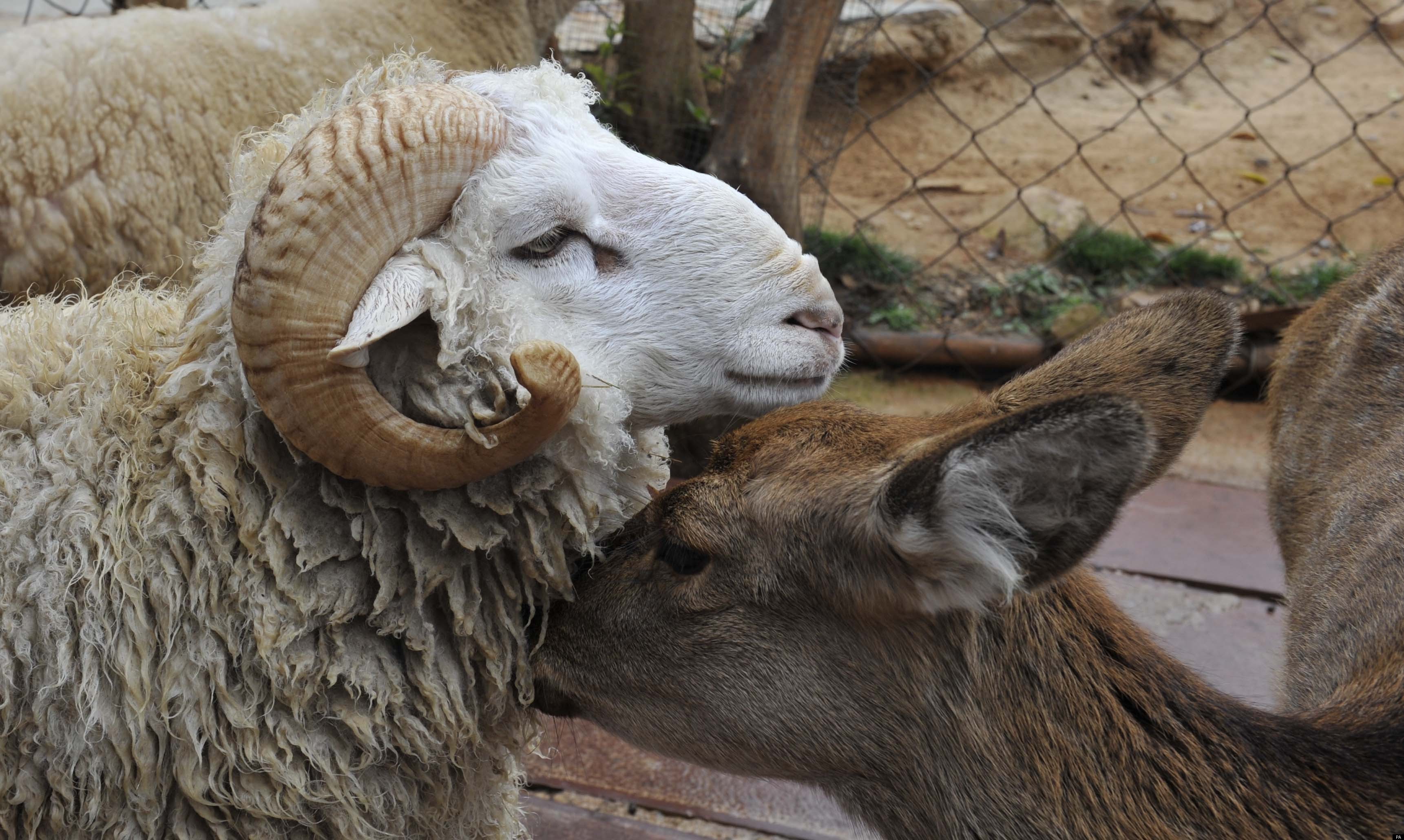 Chang Mao has two deer with which he spends rutting season with, however with Chun Zi by his side all 12 months of the year, it is just the one deer to whom he has given his hart.
The situation is unheard of and worried animal keepers are consulting users of popular Chinese site, the Sina microblog for advice.
Cases of goats and sheep breeding and producing hybrid babies are not unheard of, although the kid/lambs are often stillborn. However scientists have even created a sheep-goat chimera by combining the animal's embryos. The result has been nicknamed a 'geep' by the media and has patches of wool and hair all over its body.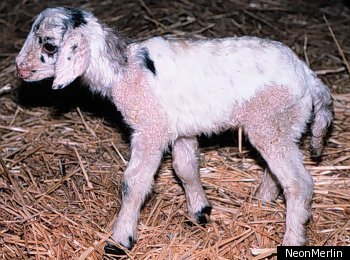 This goat-sheep chimera has both wooly and hairy patches: in a chimera each set of cells keeps its own identity.
However zookeepers needing a game plan for the ram/doe couple at Yunan Wild Animals Park have to ask themselves: is it love or it it just sheep thrills?